David (Perkins) Dirr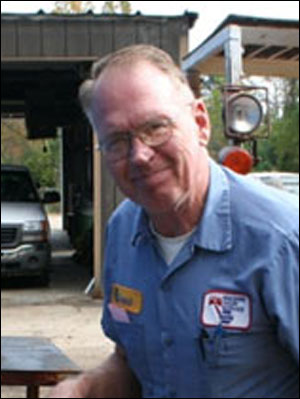 David Dirr, 66, of Abita Springs, Louisiana passed away February 17, 2013 in Covington, LA. Funeral services were held February 21, 2013 at Bagnell and Son Funeral Chapel also in Covington. David Roger Dirr was born December 30, 1946 in Shawnee, Oklahoma to Marie Wright Dirr.
David moved to Friona, Texas when his mother married Cassey Wade Perkins on August 24, 1950. David grew up in Friona and graduated from Friona High School in 1965. After graduation in May of 1965, he joined the U S Army and served at Ft. Polk, Louisiana and Ft. Knox, Kentucky training in mechanics and military police. While serving at Ft. Knox as an MP, he stood guard at the U. S. Gold Bullion Depository on numerous occasions. Discharged in 1968, David returned to Friona and worked as a John Deere mechanic at Herring Implement.
He married Penny Kay Jackson on March 1, 1969 in Friona. He had three daughters CarolmJannette, Candace Marie and Cynthia Renae all born in Friona. The family moved to Louisiana in 1973. David had been employed at NAPA Auto Parts in Covington for many years specializing in head and radiator work. "He always took great pride in doing a good job," his employer Jeff Boone stated of David.
David was a member of the Church of Christ. He was preceded in death by his brother Leslie and his father Cass. Survivors include his mother Marie Ellen Perkins, his sister Darla Bracken and his sister-in-law Becky Perkins all of Friona; three daughters Jan Beal, Candy Wanner and Cyndi Meyers all of Louisiana, 12 grandchildren and 7 great-grandchildren plus a host of aunts, uncles and cousins who also loved him very much.
A memorial service and burial will be held in Friona on a later date. The family suggests memorials to the Parmer County Cancer Coalition, 1205 W 6th Friona, or your favorite charity.
Harrell Mays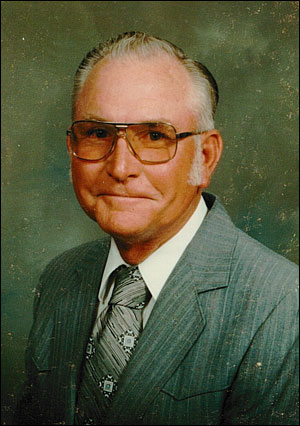 Our dad known in the community as Walter Harrell Mays, passed from this life and went to be with his Heavenly Father on Sunday, February 24, 2013 in Friona, Texas. Funeral services were held at 10:30 a.m. Thursday, February 28, 2013 at Calvary Baptist Church with Reverend Rick Burton, pastor officiating. Interment will follow in Friona Cemetery in Friona, Texas. Arrangements by Blackwell-Mullins Funeral Home of Friona.
Walter Harrell Mays was born to David Albert Sr. and Henrietta Gillispie Mays on April 2, 1935 in Throckmorton, Texas. Growing up he "fine tuned" his talent and love of music, playing the guitar. Harrell graduated from Throckmorton High School and moved to Hereford where he met and married Eddie Morrison on September 6, 1956, a marriage that lasted 56 years.
To this union they were blessed with four children. The Mays family moved from Hereford to Friona in 1963. Of his many talents and job skills were brick laying, disc sharpening, farming and livestock, and mechanic. He was National Dealer of the Year for Northup-King Seed company in 1975, and was a pretty fair windmill hand.
He was a deacon and long time member of Calvary Baptist Church in Friona. He was also a Mason, Shriner, and retired volunteer fireman.
On Sunday, February 24 he went to be with his parents and three older brothers; D.A. Mays Jr, formerly of Soper, Oklahoma; J.C. Mays formerly of Dimmitt, Texas; J.F. Mays formerly of Amarillo; and four older sisters; Fannie B. Boland formerly of Escanaba, Michigan; Winnie M. Tucker formerly of Texarkana, Arkansas; Mattie E. Barton formerly of El Dorado, Arkansas; and W. Ruth McMillan formerly of Amarillo, all rejoicing now in Heaven.
Survivors are: his wife who was the love of his life, his best friend and business partner; 4 children, Hope Ferguson and husband Dr. Jerry of Natchitoches, La, W.H. "Sonny" Mays, Jr. of Friona, Faith Self and husband Gary of Childress, Tx, Charity Hodges and husband Randy of Lubbock, Tx; 5 grandchildren, Jim Self and wife Amber of Follett, Tx, Michelle Harris and husband Bernie of Natchitoches, La, Jared Self and wife Teri of Balmorae, Tx, LaFawnda Kubacak and husband Anthony and Crystal Thoma and husband Tristan all of Lubbock, Tx; 4 step grandsons, Kent Winter and wife Suzie of Amarillo, Tx, Kevin Hodges and wife Heidi of Lubbock, Tx, Glen Ferguson and wife Connie of Kissimmee, Fl, Brad Ferguson and wife Amelia of Natchitoches, La; 20 great grandchildren, Lane, LynLee, Wyatt and Whitley Self; Daniel, Beth and Christie Winter; Brennon Kubacak; Tucker and Claire Thoma; Kendal, Keely and Kristen Hodges; James and Josiah Harris; Andrew, Victoria, Olivia, David and Hannah Ferguson.
Memorials may be made to Calvary Baptist Church, 1500 Cleveland, Friona, Tx or a favorite charity. You may sign the online register book at www.blackwellmullins.com
David Bautista Sr.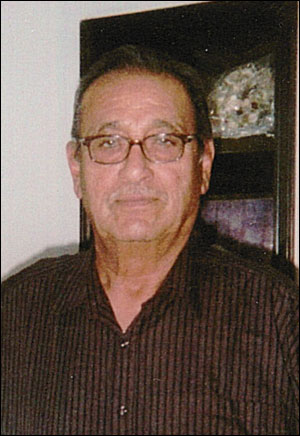 David Bautista Sr. 79 of Friona died Sunday December 24, 2013 in Friona.
Prayer services will be held 7:00P.M. Friday March 1, 2013 at Templo Bautista Church in Friona. Funeral services will be held 10:30A.M. Saturday March 2, 2013 at Templo Bautista Church in Friona with Rev. Antonio Rocha, pastor, officiating. Burial following in the Friona Cemetery by Blackwell-Mullins Funeral Home of Friona.
Mr. Bautista was born January 20, 1934 in Los Fresnos, Texas to Alej and Tomasa Reyna Bautista. He married Romona Arambul Bautista September 27, 1955. He was a farmer, mechanic and practical joker. He is preceded in death by his parents, wife, and three brothers.
Survivors include: five Sons: Elisandro Bautista of Canyon, Michael Bautista, Gilbert Bautista, Victor Bautista and David Bautista Jr., all of Friona.
Eight Daughters: Diana Ramos of Indiana, Janie Cortez of Dumas, Jeanie Bautista of Chicago, Illinois, Rosa Chavez of Bovina, Sandra Bautista, Esmeralda Mendez, Delmira Bautista, Anita Salcido all of Friona.
Five Brothers: Lupe Bautista of Amarillo, Juan Bautista of Farwell, Balta Bautista, Ignacio Bautista and Pillar Bautista all of Los Fresnos, Texas.
Four Sisters: Teresa Vasquez of Houston, Minnie Pena and Christina Gonzalez and Esperanza Montes all of Dickinson.
You may sign the online register book at www.blackwellmullins.com
Jose M. Trevino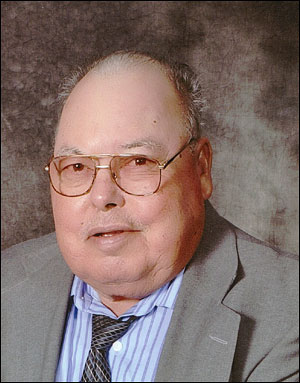 Jose M. Trevino, 72, of Bovina, TX, died on Tuesday, February 26, 2013 in Friona, TX. Prayer Service will be held at 6:00 PM on Friday, March 1, 2013 at Blackwell-Mullins Funeral Home in Friona, TX. Funeral Services will be held at 2:00 PM on Saturday, March 2, 2013 at Bovina First United Methodist Church. Burial will follow in Bovina Cemetery, arrangements by Blackwell-Mullins Funeral Home of Friona, TX.
Jose M. Trevino was born on February, 24, 1941 in Robstown, TX to Jose Maria and Leonires (Villalobos) Trevino. He married Paula Sierra on December 1969 in McKinney, Texas. He moved to Littlefield, TX. and then in the 1970's moved to Friona and Bovina area and worked as a farm hand and worked until his death. He received his evangelist training from International Pentecostal Church in 1979, he travel all over the Texas Panhandle evangelizing. He was a member of Bovina Senior Citizen Center. His favorite past times included watching western movies, the Dallas Cowboys and the Texas Rangers.
Preceded in death by his parents, one daughter Mary Jane Trevino, one Granddaughter Mary Lou Ann Hernandez, three sisters and four brothers.
Survivors are wife, Paula S. Trevino of Bovina, Texas, three daughters: Sandy Gonzales of Clovis, NM, Josephine Valadez of Cactus, TX, Elizabeth Trevino of Bovina, TX, one Step Daughter: Linda Andrade of Lubbock, TX, two sisters: Modesta DeLeon of Amarillo, TX and Margarita Trevino of Vernon, TX, two Brothers: Anselmo Trevino of McKinney, TX and Gilberto Prieto of McKinney, TX, 15 Grandchildren, and one Great Grandchild.
To sign the book online go to www.blackwellmullins.com.