Lee Gibson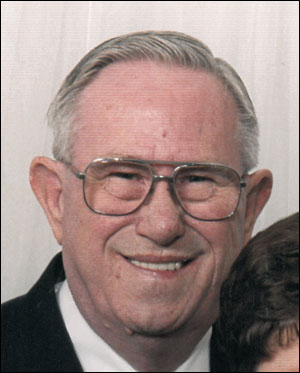 Funeral services for Lee Gibson, 71, a lifelong Friona resident, will be at 2:00 p.m. Thursday, May 30, 2013 at Calvary Baptist Church with the Reverend Brett Hoyle, pastor of first Baptist Church and the Reverend Bobby Broughton, interim pastor officiating. Burial will follow in Friona Cemetery. Funeral arrangements are under the direction of Parkside Chapel Funeral Home of Hereford. Mr. Gibson passed away Monday, May 27, 2013 in Friona.
Lee Gibson was born November 14, 1941 in Hereford to Thomas W. and Letress Lorene Black Gibson. He went all through school in Friona and was a 1962 graduate of Friona High School. After high school he attended West Texas Barber School and graduated in February of 1963. He started barbering February 14, 1963 at Jack's Barber Shop which he later bought in 1969.
Lee met and married Sylvia Stokes on December 11, 1966 in Friona at Calvary Baptist Church. He taught 7th and 8th grade Sunday School at Calvary Baptist Church for many years. He sponsored many trips to Six Flags and Palo Duro Canyon. Sylvia and Lee owned and operated the Tasty Cream Drive-In in Friona from December of 1973 to July of 1980. In July of 2011 Lee retired and sold the barber shop.
He was preceded in death by his parents, and sisters Joyce White, Merelene Starks, and Linda Osborn.
Survivors include his wife Sylvia; one son, Mitchell Gibson and wife Carmen of Albuquerque, New Mexico; two daughters, Trisha Holloway of Villa Rica, Georgia and Tracey Fields and husband Mac of Borger, Texas; one sister, Sue Barrett of Amarillo; one brother, Thomas Gibson and wife Faye of Copeland, Kansas; and four grandchildren, Justin Duff of Berthoud, Colorado, Courtney Duff of Villa Rica, Georgia, Macey and Kacey Fields, both of Borger.
The family suggests memorials in Mr. Gibson's name be made to Bluebonnet Home Health & Hospice, 304 East 11th St., Friona, Texas 79035, or to the charity of your choice.