Judith Beck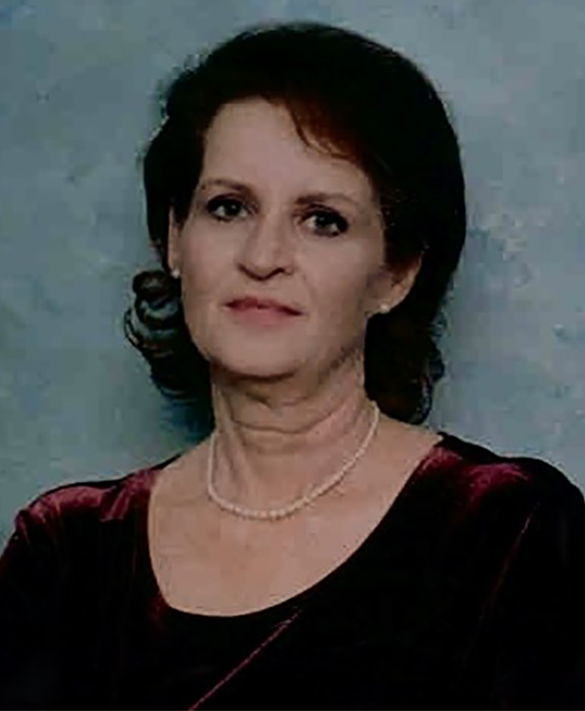 Judith Elaine Sylvestor Fesser Taylor Beck, 77 of Albuquerque, New Mexico, formerly of Friona passed away May 5, 2020 in Albuquerque. Celebration of Life Services was held 2:00 P.M. Wednesday May 13, 2020 in the Ron Smiley Memorial Chapel of HANSARD FAMILY Funeral Home with Rev. Brett Hoyle, officiating. Burial following in the Friona Cemetery by HANSARD FAMILY Funeral Home of Friona.
Judy was born in Clovis on Jan. 11, 1943. She was raised in Bovina and Friona. She talked about knowing Dr. Paul and Lee Spring when they were young.
She went to Friona High School, and was a member of the honor society. She got to go Austin to the capitol building and see how government works.
She married Harold Taylor, of Friona, in Jan. of 1961 while she was a senior in high school. Debra Elaine (Debbie) came along in Dec of that same year. In Sept. of 1965, Jeffrey Blaine (Jeff), was born. That following Jan. (1966), Harold and Judy divorced. Judy, Debbie, and Jeff went to live with Grandma, Ruby Wood, of Friona. During that time, Judy went to college in Canyon, TX to be a nurse. She did her nurse's training in Amarillo. Because of a family situation, She had to quit Nurse's Training and move back to Friona. She only lacked 6-9 hours completing her RN certification. Judy went to be a floor nurse in the Friona hospital.
In 1974, she met Robert Beck who was, at the time, a Lab Tech at the hospital. They married in Jan. of 1975, and in Apr. of 1976, their son, Christopher Lynn was born. Judy and Bob moved to many places in the Texas panhandle. When Christopher was young, she became a den mother for his Boy Scouts troupe. She continued being his den mother for many years.
Bob died in 2011, while they were living in Plainview. Then in 2016, Debbie and her family, of Albuquerque, moved Judy to live with them.
Judy had one brother, Lynn Fesser, of Amarillo. She had two sisters, Janice Fesser and Sheily Fesser Hunley of Canyon. Janice died many years ago of complications from having Down's Syndrome.
Judy had 6 grandchildren, Genise, PJ, & Bethany Gregory, Kelsey & Katie Taylor, and Leola Beck.
Judy loved Britain's Royal Family, Jackie Kennedy and most of all, Elvis. She also loved being outside. She thought often of old friends.
You may send condolences to the family and sign the online guest book at www.hansardfamily.com