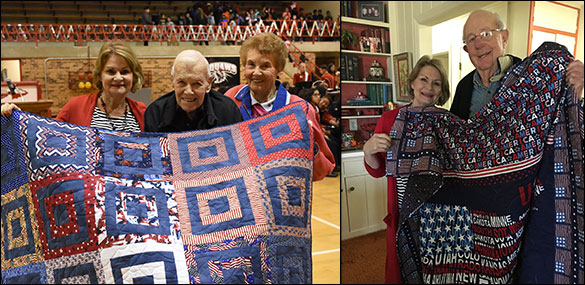 In the photo on the left, Kathy Rector is shown presenting a Quilt of Valor to Dave Thompson. Dave is a World War II veteran and served in the U.S. Army in Europe during the Battle of the Bulge. Dave received a Purple Heart and a Bronze Star Medal for his service. Also pictured is Dave's wife, Norma.
In the photo on the right, Kathy is shown presenting a Quilt of Valor to Hollis Horton. Hollis served in the U.S. Army during World War II. He was sent to Japan and was assigned to serve as a part of General Douglas MacArthur's Honor Guard.

The Quilts of Valor Foundation was organized in 2003 and its mission is to cover all combat service members and veterans touched by war with comforting and healing Quilts of Valor. Both quilts were made by Kathy Rector.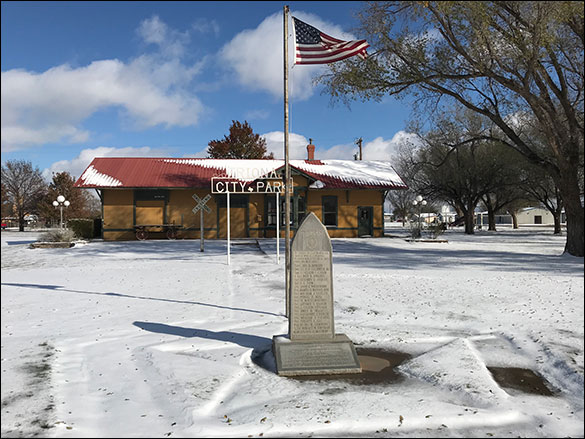 Friona got its first taste of winter earlier in the week when a storm system brought snow pellets, snow, lightning, and thunder to Friona and the area. Weather tracker John Gurley reported that Friona received 3.5 inches of snow which translated to just under a half-inch of precipitation.
Glenn and Carolin Reeve will be celebrating their 39-year anniversary on November 17. Happy Anniversary Glenn and Carolin Reeve!
«««
Please consider donating to the United Way and help our community continue caring for others. The United Way is accepting money donations at the Interbank. (more...)
--------------------------------
Winter Sun Safety: What to Know About Protecting Yourself During Colder Months

The Skin Cancer Foundation Shares Tips on Staying Sun Safe Year-Round.
Fall is finally here, and many parts of the country are already experiencing cooler weather, more precipitation and more overcast days. It's easy to associate vigilant sun protection with summertime, when the sun is shining intensely. This shouldn't be the case: Sun protection is necessary every day, regardless of the weather or time of year. (more...)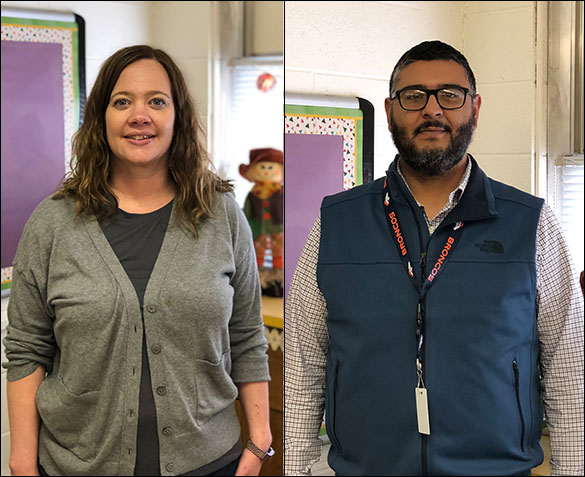 Congratulations to Melodee Hansard, Teacher of the Month for October and Mario Moreno, Teacher of the Month for September.