We are Moving!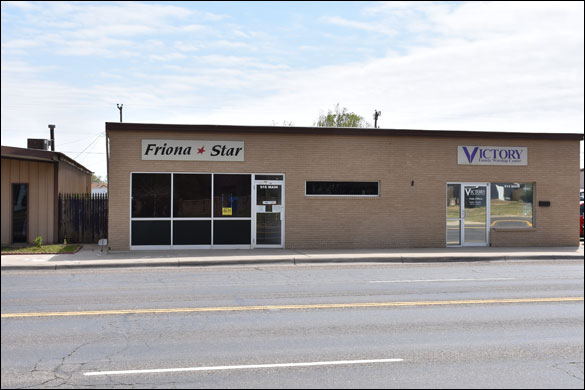 The Friona Star will open at its new location at
208 E. 11th Friona TX, 79035 on Monday, April 30th.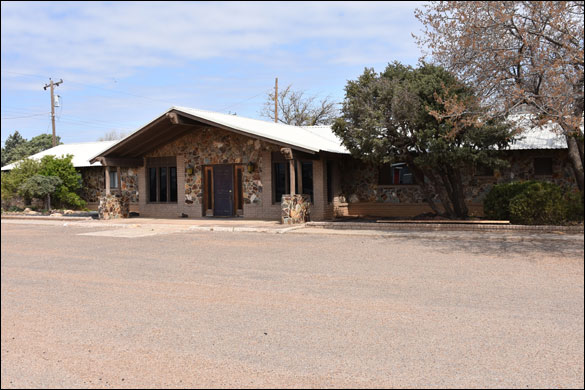 Friona Cemetery Association holds annual meeting Apr. 12

The Friona Cemetery Association had their annual meeting on Thursday, April 12, 2018 at the Friona City Hall Council Chambers. Ballots for election of Board Members were tabulated along with the annual business meeting. The public was welcome to attend. Larry Rector was nominated and voted in as our Vice-Pi:esident. We had comments from several citizens and are in the process of updating our city records and opening up the southeast section for flat and upright stones. (more...)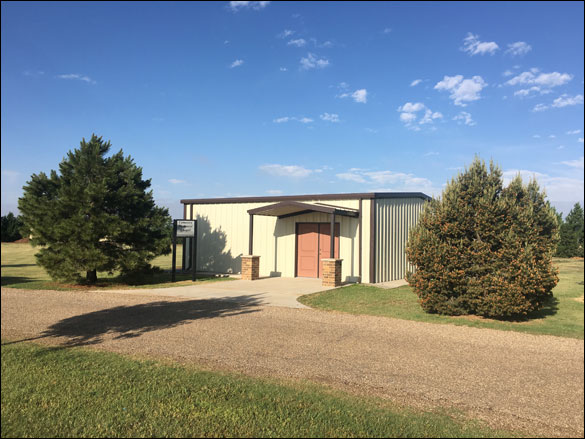 By Megan Carr
I will start this week by saying how truly devastating our loss has been throughout the past year. My heart goes out to each and every family member and friend that is grieving. I sincerely hope for peace and wellness in the times to come.
«««
Classes of '77, '78 and '79 will be having a reunion at the Cheeseburger Festival on July 21. Spread the word to fellow classmates about this meet-up, and come prepared to have a great time. The more the merrier! (more...)

AgTexas Farm Credit recognizes AgYouth honorees

(Amarillo, TX) -- Outstanding 4-H and FFA high school students received prominent recognition for their dedication to agriculture through AgTexas Farm Credit Services' 3rd Annual AgYouth Banquet at the new Embassy Suites in downtown Amarillo on Monday evening (April 23).
Nine (9) students were selected among the 36 honorees to each receive a $1,000 scholarship from AgTexas Farm Credit, which created the program. Those students are Hannah Crandall (Springlake-Earth FFA), Hydie Dyer (Nazareth FFA), Hope Herrera and Abbie Hunt (both of Farwell FFA), Haydon Miller and Payton Miller (both of Dimmitt FFA), Keenan Nixon (Floydada 4-H), Rori Phillips (Sudan FFA) and Macey Thurman (Canyon 4-H). (more...)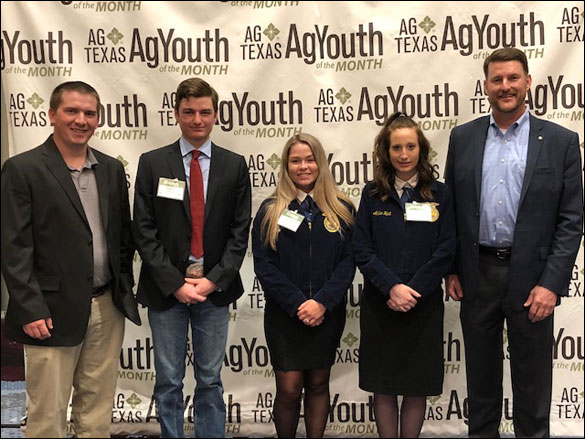 From left: Garth McDonald, AgTexas lender in Friona, Hadley White, Hope Herrera, Abbie Hunt and AgTexas Farm Credit CEO Tim McDonald.