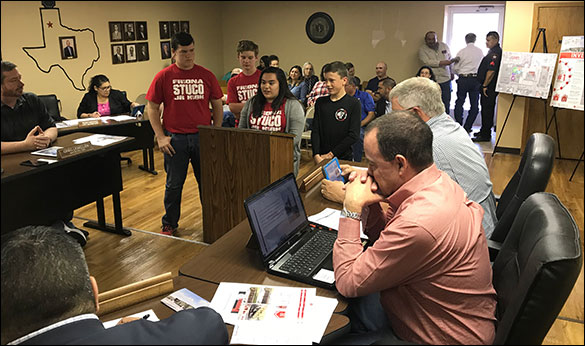 Junior High Student Council Members who attended the council meeting included: (l-r) Andrew Husted, Vice President; Jarrett White, 7th Grade representative; Nicole Guerra, President; and Stef Ally, Secretary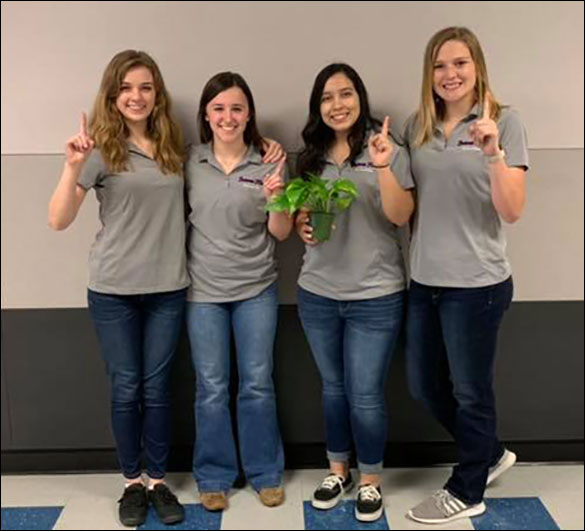 The Floriculture FFA team won first place at the Area Contest and are going to State. (l-r) Adaline White, Gabbi Douglas, Anahi Cigarroa, Carly Drake.
Aaron Tate BBQ Bash will be held June 1, 2019 featuring the Will Banister and Modern Day Ramblers Band. The tickets are $50.00 each. Tickets are available at Friona Wheat Growers or from a Vo Ag Board member.
«««
We would like to thank First Baptist Church for hosting the Senior Banquet on Monday, April 15, 2019. (more...)
--------------------------------------------------------------------
City Council hears from local students

The Friona City Council met in regular session on Wednesday, April 10th at 6:30 p.m. in the City Council Chambers at 619 Main in Friona, Texas. The meeting began with a roll call, an invocation, and the Pledge of Allegiance. (more...)
--------------------------------------------------------------------
Floriculture team successful in inaugural year
The Friona FFA Floriculture team won the Area Contest this past Saturday and will be advancing to State. Adaline White received 1st place high individual, Gabbi Douglas received 3rd place, Anahi Cigarroa received 5th place, and Carly Drake received 14th place. This group of girls has worked many hours studying for this contest. The state contest will be held in Huntsville on May 4th. (more...)
--------------------------------------------------------------------