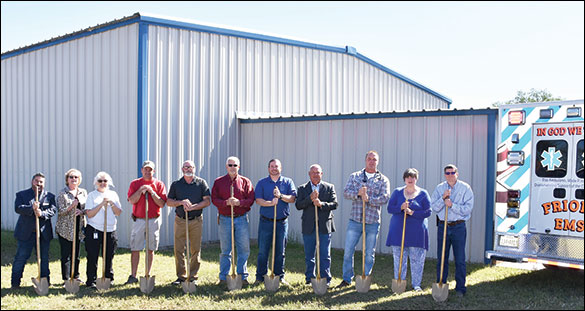 The City of Friona is moving forward with construction of a new EMS building located at 604 East 11th. Work is scheduled to begin shortly and should be completed near the end of the year. Local officials who took part in the ground breaking ceremony included: (l-r) Lee Davila, City Manager; Chris Alexander, Chamber of Commerce, Executive VP; Jeannie Martin, EMS Director; Brent Loflin, Alderman, Jeff Stowers, Alderman; Alan Monroe, Alderman; Greg Lewellen, Alderman/Mayor Pro Tem, Ricky White, Mayor, Jack Smith, ER Doctor/EMS Medical Director; Gayla Quillin, Parmer Medical Center Administrator, Bruce Fleming, Alderman.
--------------------------------------------------------------------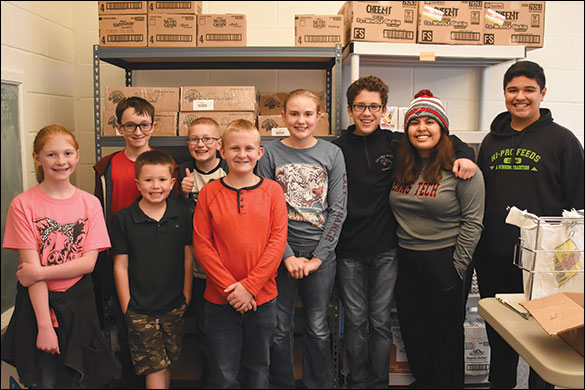 Back Row (l-r) Carter Gilley, Foster Gilley, Aubree Bunker, Dieter Ally, Adriana Ortiz-Carrillo, Eli Robledo, Front Row (l-r) Stevie Herring, Porter Gilley, Charlie Herring. Each Thursday local volunteers meet at 4:30 p.m. at the Friona United Methodist Church to assemble 73 Snack Paks to be distributed to the Primary, Elementary, and Junior High Schools. Approximately 8 students at High School take part in the Snack Shack program. You can help by attending Hi-Pro's 5th Annual benefit this Saturday. See details above.