Dale Earl Houlette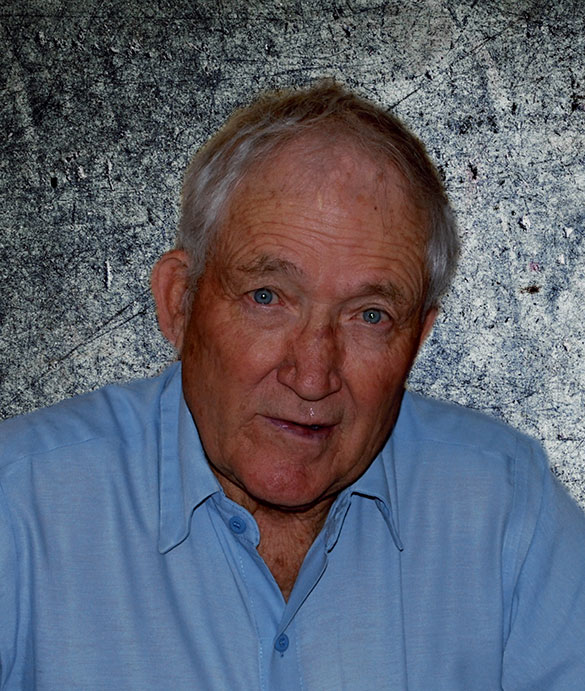 Dale Earl Houlette, 87, longtime Friona businessman passed away May 4, 2020 in Lubbock. Due to Covid-19 concerns, a private graveside service will be held at Friona Cemetery. The family regrets the need of this because of the great number of people whose lives he has touched and expresses their gratitude for the outpouring of love and support they have received. All arrangements by HANSARD FAMILY Funeral Home of Friona.
Dale was born in Friona, Texas on August 19th, 1932 to Ernest Earl Houlette and Bessie Sadie McLean Houlette.
Dale was a life-long resident of Friona, after his high school graduation he deferred his military service to attend West Texas State University where he received a B.S. in Ag Business. Upon graduation he served in the U.S. Army from 1955 to 1957 where he was stationed at a Nike-guided missile base in California.
After his discharge from the Army he returned to Friona where he saw a young lady he thought had the most beautiful smile in the world and he married Shirley "Jane" Phipps Houlette on April 19th 1958. Their son Chris Dale was born January 10th, 1959 and they welcomed their baby girl Robin Gail May 14th, 1968.
In their early marriage Dale and Jane owned and operated a spudnut shop in Levelland, Texas and then Dale worked for a fertilizer company in Morton until they returned to Friona and bought a Mobil Oil wholesale company. They have operated Houlette Petroleum, Inc. since 1961. One of Dale's greatest joys was to be able to serve "his" farmers and his community through his business.
Dale was a humble and generous man and his greatest loves were his family, community, his beloved Friona Chieftains and Squaws, fishing, his fellow Lion's and sharing coffee in his office with generations of Friona farmers and merchants. Dale was very proud of being a member of the Friona Noon Lions Club for 52 years. He joined on October 1, 1968. He was a Melvin Jones Fellowship recipient which is an honor bestowed upon a member when the club donates $1000.00 in his/her name to the Lions Club International organization.
Dale was preceded in death by both of his parents, his brothers Kenneth, Ted, Wayne, and Jerry Houlette and his sisters Pearl Houlette Hutchins and Betty Houlette Woodson.
He is survived by his wife and partner of 62 years Jane, his precious son Chris of Friona, his daughter Robin and husband Creech Richardson of Wichita Falls, Texas, and his nephew and a son of his heart Coy Jameson and wife Renee of Friona, Texas. There are not enough words to describe the love he had for his many nieces and nephews, both Phipps and Houlettes, nor the love he felt for his customers and community.
In lieu of flowers, the family requests donations be made in his name to the Friona Noon Lions Club at Friona InterBank. All proceeds will help fund the Dale Houlette Fighting Chieftains/Squaws Scholarship Fund and the Texas Lions Camp in Kerrville, Texas.
There will be no viewing, but you may send condolences to the family and sign the online greeting book at www.hansardfamily.com