Shirley Jean Coleman Wise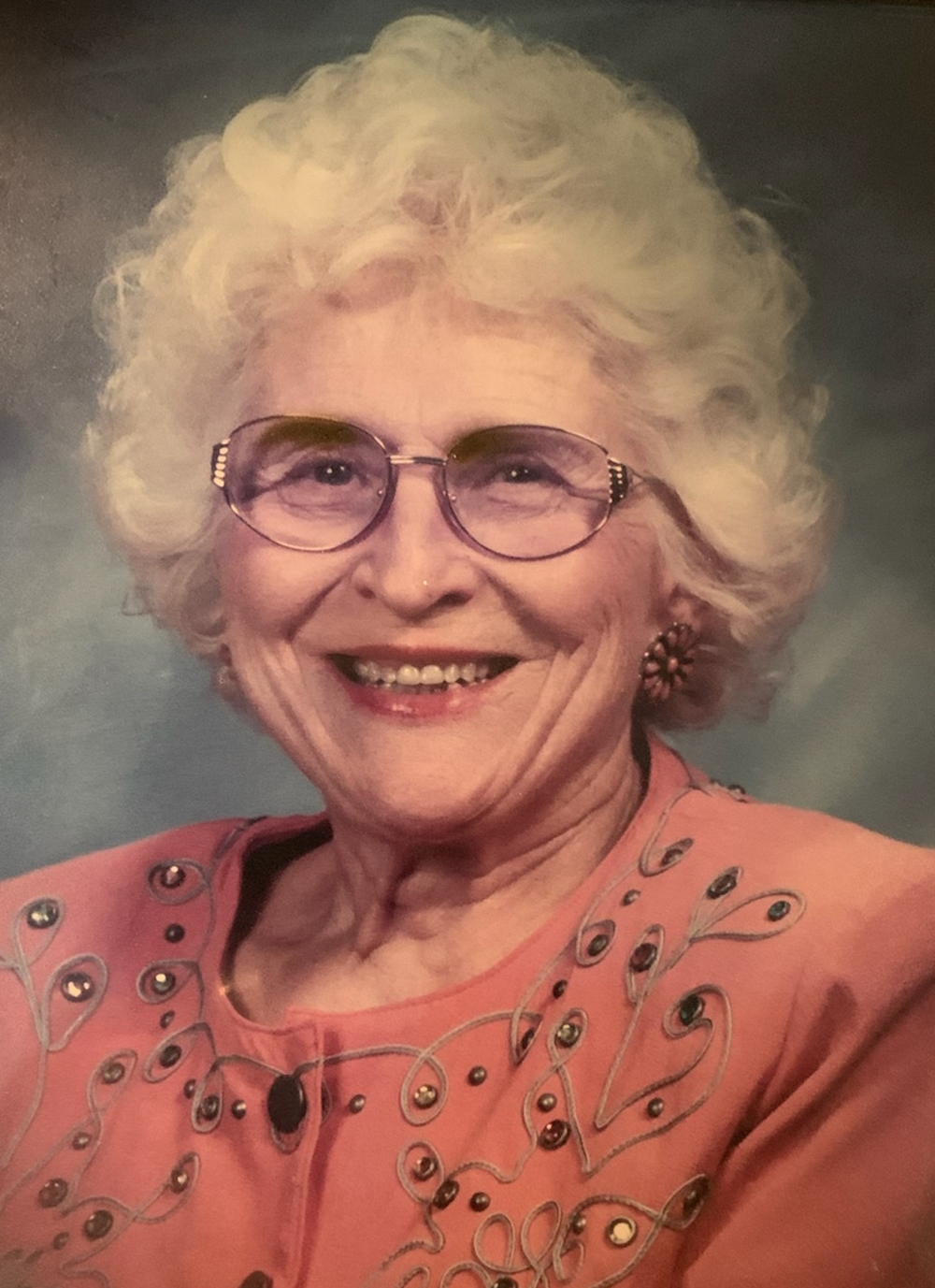 On Sunday, June 14, 2020, at the tender age of 89, Shirley Jean Coleman Wise went home to her Lord and Savior, Jesus Christ, and her ever-patient, ever-loving Frank.
Celebration of Life Service will be held on Wednesday, June 17, 2020 at 1:00PM in the First United Methodist Church with Rev. Kyle Wise and Rev. T.C. Broom officiating. Funeral arrangements have been entrusted to Colonial Funeral Home of Dimmitt. Shirley was born to Garland and Ruth Coleman on May 30, 1931 in Paducah, Texas.  She was a high-school cheerleader and for the rest of her life was ready at any time to prove that she remembered all of the words and moves of her favorite cheers. Shirley graduated early from Paducah High School at the age of 16 and went on to receive a dual degree in English and Education from Texas Wesleyan University. She married the love of her life, Frank Wise, on July 18, 1954, and they lived and farmed in Dimmitt for many years. Together they raised four children, Gary, Susan, Linda, and Kyle. (Once Kyle was born, she had 4 children under 5!  Bless her heart!) Shirley was also like a second mother to her younger brother, Garland, who was born after she went to college and would refer to her as "Sister-Mama".  
She was a junior high English teacher until she became a full time wife and mother. (She never actually stopped teaching as she was ever diligent in correcting the grammar of her grandchildren and anyone else she heard speaking incorrectly.) Shirley was great at keeping in touch with her grandchildren; usually by sending them emails (or calling) until 2am!  She was a true Night Owl!  Shirley had many hobbies in life, like reading, singing and quilting, but was especially passionate about Jesus. She was a faithful and devoted member of the First United Methodist Church in Dimmitt, and sang in the choir for years. Her constant humming was evidence of her love of music, hymns and Jesus. Shirley taught her family to honor the word of God and taught many Bible studies and Sunday School classes. She and Frank were avid travelers, and were always willing to chaperone their kids and friends at the lake and on band trips. 
Shirley loved Dimmitt Bobcat sports, and learned to love Friona Chieftain sports, once she had grandchildren competing.  She loved keeping basketball and football stats from the stands, and especially loved watching her grandsons play football in Friona, Wimberley, and at the University of Houston. (If you were sitting close enough, you could hear her quietly chanting "Poopy dust" to the opposing team during a free throw or field goal!) She continued to be a life-long cheerleader by getting to know every player and encouraging them personally. Shirley had a heart for young people as she continued to substitute teach well into her 60s. She told all of her grandchildren individually "I love you best, don't tell the rest!" Her enormous heart for her family was always evident.  
She was preceded in death by her parents, her husband, Frank, and her son, Gary.
Shirley's life legacy is her family; her children: Susan Cerday and husband Ed, Linda Welch and husband Kevin, and Kyle Wise and wife Robin, and Ronda Wise, wife of Gary Wise. Grandchildren: Holly Trigo and husband Daniel, Heather Mayfield and husband Taylor, Hayli Flores and husband Sammy, Hanna Hunter and husband Graham, Courtney Goss and husband Justin, Clayton Cerday, Colton Cerday, Caroline Cerday, Trey Cerday, Stefani Hunt and husband Gerald, Kelsey Welch, Katy Welch, Dillon Welch and wife Ariana, Duncan Welch and wife Ariel, Evan Wise and wife Sarah, Camille Karwisch and husband Clay, Ryan Wise, and Erica Wise. Great-grandchildren: Lily Holmes, Harper Holmes, Stella Holmes, Paislei Hunter, Everly Hunter, Crosby Flores, Lark Davis, Halen Davis, Kennedi Trigo, Matthew Trigo, MaKaela Goss, Remington Goss, Sophia Cerday, Vaughn Hunt, Kitzy Welch, Avah Welch and Rosemary Karwisch. Siblings: Garland Coleman II and wife Susan. Nephews: Garland Coleman III and wife Richelle, Ben Coleman and wife Lindsee, and Daniel Coleman.
Her family will remember her as a passionate and kind mother and sister and a FUN, feisty, Jesus-loving, silly GranGran who never ran out of kisses, hugs or humming. We loved her best, we're telling all the rest!
Sign the online guestbook at colonialfuneralhome.org