Joe R. Saiz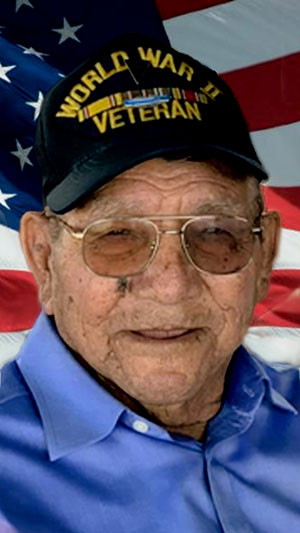 Joe R. Saiz, 93 of Friona passed away June 17, 2020 in Amarillo. Viewing was held from 9:00 A.M. to 8:00 P.M. Friday, in the Ron Smiley Memorial Chapel of HANSARD FAMILY Funeral Home with Celebration of Life Services set for 10:30 A.M. Saturday, June 20, 2020 in the Ron Smiley Memorial with Rev. Skip Hodges, officiating. Burial following in the Friona Cemetery by HANSARD FAMILY Funeral Home of Friona.
Joe was born July 4, 1926 in Vaughn, New Mexico to Rosendo and Guadalupe Valdez Saiz. He is a veteran of the U.S. Army serving in WWII. He married Frances Medina October 7, 1946 in McAlister, N.M.
He was a carpenter and a farmer and loved to tinker with old cars, fish and go camping.
Joe is preceded in death by his parents, children-Junior Saiz, Johnny Saiz, Frank Saiz, Robert Saiz, and Erlinda Valerio.
Those to carry on his legacy include his wife Frances of Friona, 5 sons-Daniel Saiz and wife Jovita of Enid, Oklahoma, Nick Saiz and wife Cherri, and George Saiz and wife Agnes, all of Kingsland, Jessie Saiz and Gilbert Saiz, both of Amarillo, 3 daughters-Cecelia Steelman of Clovis, Connie Northcutt of Carrizozo, N.M., and Francis Huckins of Friona, 2 sisters Geneva Braillif of Friona, and Ruby Olgin of Hereford, 1 brother-Manuel Pacheco of Houston, 31 grandchildren, 50 great-grandchildren, and 15 great-great-grandchildren.
You may send condolences to the family and sign the online guest book at www.hansardfamily.com
Leon Milton Langford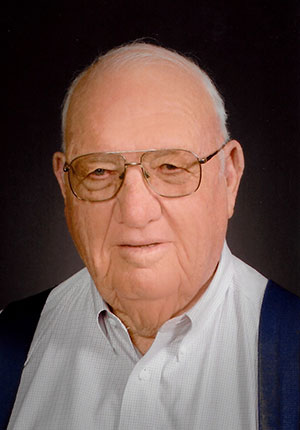 Leon Milton Langford, 84 of Farwell passed away surrounded by family and friends on June 16, 2020 in Farwell. Family conducted Graveside Services were held on June 18, 2020 at Sunset Terrace Memorial Cemetery in Farwell with Celebration of Life Memorial Services to be held 12:00 P.M. Saturday, June 20, 2020 at Hamlin Memorial United Methodist Church in Farwell. Honored Bearers are Mack Heald, Roy Snodgrass, Jerry Hill, Joe Foster, Mike Corn, Jim Boyd, and Charlie Martin. Arrangements by HANSARD FAMILY Funeral Home of Friona.
Leon was born on November 15, 1935 in Clovis, NM to Elmer Milton Langford and Ogetha Maye Barker Langford who predeceased him.
He is survived by his sweet wife Danalee Cherry-Langford who gave him so much joy the last year and a half. He left his three children, Jacquelyn Taylor and Robert, Mac Langford and Coleta, and Watson Langford and Melissa quite a legacy that they will pass on to 16 grandchildren and 22 great- grandchildren. He loved each and every one of those babies! In addition, Danalee added two bonus kids Floyd Cherry and Roxanne Mayfield and Bruce to the family.
Leon was raised in the Pleasant Hill, NM community where he farmed and ranched with his Dad and son until 2004. Langford Herefords moved to Okmulgee, OK to land that was part of the Watson Ranch. The business grew to be one of the largest producers of registered Hereford bulls in the country. Leon served on the Board of Directors for the American Hereford Association. Among many highlights of his career was winning his first National Show at the American Royal in 1999.
Leon, true to his name, was a lion. He survived many challenges in his life. He married Julia Dee Kelso in 1956 and were blessed with four children. Russ Darren passed in a plane crash along with his best friend and son. On May 30, 1973, his wife Julia and daughter Leone Annette were killed in a car accident.
On August 15, 1979 he married Suzanne Watson. Her daughter Joanna Castner Post joined the family at that time. Suzy's family was also in the registered Hereford business. We lost Joanna to illness in 2014 and Suzy passed in the summer of 2018.
He was blessed to reconnect with an old friend Danalee Cherry and they married in March of 2019 .They weren't able to have as many adventures as they wanted, but shared lots of love and laughter after they moved back home to Farwell. He loved to feed family and friends anytime you came to visit -a trait passed down from his mother. Even when he was ill, he was telling the family to get something on the table.
His life can be summarized by the following statement that a friend posted on Facebook:
"I have visited your family's ranch website and been impressed by your history and the fact you have been able to hold your heritage together as you have. So many large operations have been lost through bad management and poor decisions, along with family disputes and interference from others that it is a true inspiration to see a family fight its way through to success and dominance with a great breed in a tough business where weather and drought and snow and blasting north winds can often alter your fate."
Memorials may be made to: Hereford Youth Foundation of America or charity of your choice. Please have checks made out to HYFA and sent to 11500 N. Ambassador Drive, Kansas City, MO 64153. Please include Leon Langford Memorial in the memo.
You may send condolences to the family and sign the online guest book at: www.hansardfamily.com
The family thanks everyone for their love and support.