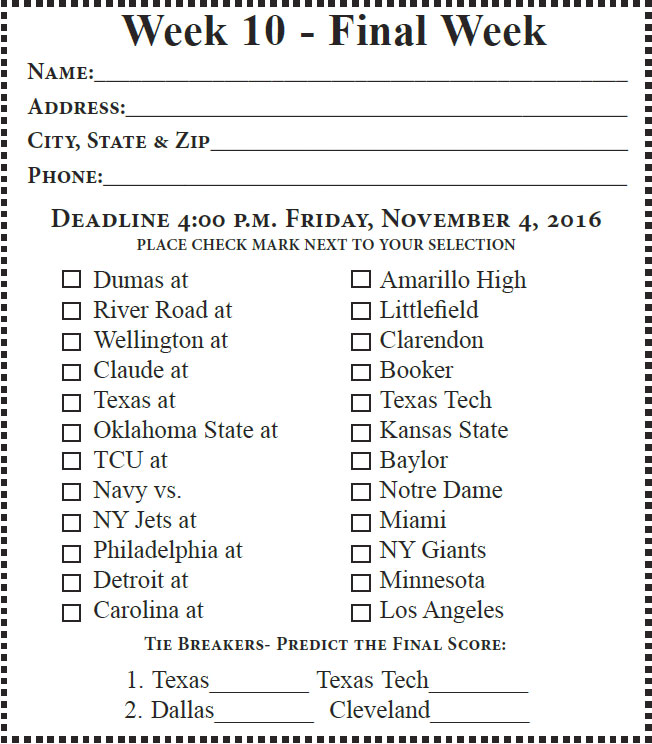 Click entry form for printable version
Football Contest Rules
Tie Breaker: Pick the total score of both tie breaker games. The second tie-breaker game will be used in case two or more players are tied after the first tie-breaker game. Entries are due by 4 p.m. each Friday. Three ways to enter:
Fax to:
806-250-5127
Mail to:
Football Contest
P.O. Box 789
Friona, TX 79035
Bring entry to:
Friona Star Office
916 Main St.
-or-
Dorothy's Beauty Shop
3rd St. in Bovina.
Mailed entries should be postmarked by 4 p.m. Friday.
Each correct game picked counts as one point. Player with most total points at the end of the contest will win a Grand Prize of $100.
Only one entry form per individual. Must be 10-years or over to enter. Newspaper employees and their immediate families are not eligible to enter.
For questions or more information call: 806-250-2211. All entries must be on the official entry form.