Margaret Duggins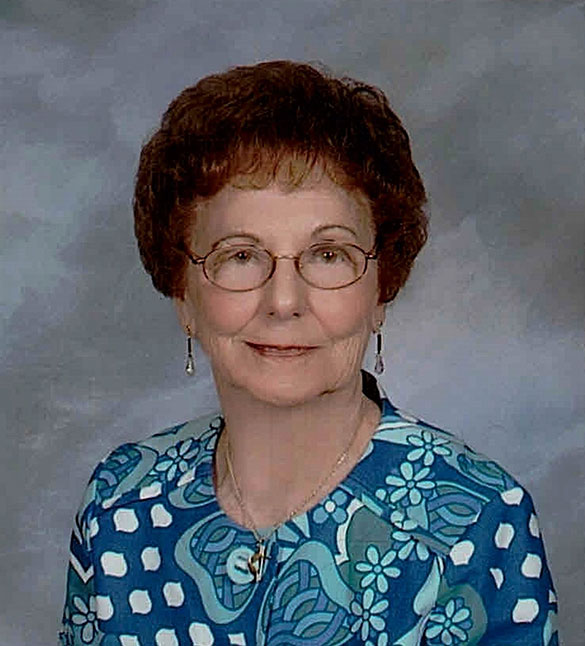 Margaret Duggins, 92, longtime Friona resident passed away into the arms of her Savior Thursday September 24, 2020 in Friona. Viewing was held from 1:00 P.M. to 8:00 P.M. with family visitation from 3:00 P.M. to 5:00 P.M. Sunday, September 27, 2020 at HANSARD FAMILY'S Ron Smiley Memorial Chapel with Celebration of Life Memorial Services set for 1:00 P.M. Monday, September 28, 2020 at the Friona United Methodist Church with Rev. Skip Hodges, pastor, officiating. Arrangements by HANSARD FAMILY Funeral Home of Friona.
Margaret was born in Griggs, Oklahoma to Julius and Minnie Cox on January 12, 1928. She graduated from Plainview High School in 1945. She went on to earn a Bachelor's degree in Business and minor in Home Economics from Panhandle State A & M College in Goodwell, Oklahoma in 1949. In 1957, she received a Master's degree in Education from West Texas State University. Margaret taught school for 36 years - two years in Straight, Oklahoma, 1 year in Beaver, Oklahoma, 3 years in Stratford, Texas and 30 years in her beloved home of Friona, Texas. She was selected as Teacher of the Year in 1976.
Margaret married the love of her life, Baker Duggins, on June 7, 1953 in Griggs, Oklahoma. They lived most of their married life in Friona, Texas where they raised two children and loved and served their community. Whether it was hosting various wedding and baby showers, taking meals (often her famous fried chicken) to grieving families, or simply being kind, she brought joy to all who knew her.
Margaret joined the Methodist Church as a young child and remained an active member throughout her life. She taught children's Sunday School classes, helped in Bible School, served on the Administrative Board and the Council on Ministry. She was a member of the Friendship Sunday school class.
Margaret is preceded in death by her husband, Baker E. Duggins; her parents, Julius and Minnie Cox; a sister, Mildred Cox Sanders; brother-in-law, Clifford Sanders; and sister-in-law, Mary Jo Cox.
Margaret is survived by her son, Phillip Duggins of Galveston; a daughter, Sharla Carter and husband Tony Carter of Amarillo; a brother, Bill Cox of Stratford; a granddaughter, Abbey Snow and husband Cameron Snow of Lewisville; a granddaughter, Holly Lester and husband Mike Lester of Dallas; four great-grandchildren, Eve Snow, Livvi Lester, Ellie Snow, and Michael Baker Lester; as well as many nieces, nephews, and cousins.
In lieu of flowers, memorial donations may be made to The Friona United Methodist Church, 305 E. 8th St, Friona, TX 79035 or The Baker and Margaret Duggins Memorial Scholarship Fund, 909 E. 11th, Friona, TX 79035
You may send condolences to the family and sign the online guest book at: www.hansardfamily.com