Celebrating
Mary Alice Schilling Gustin
(October 22, 1958 - October 4, 2020)
"God picks the prettiest flowers first."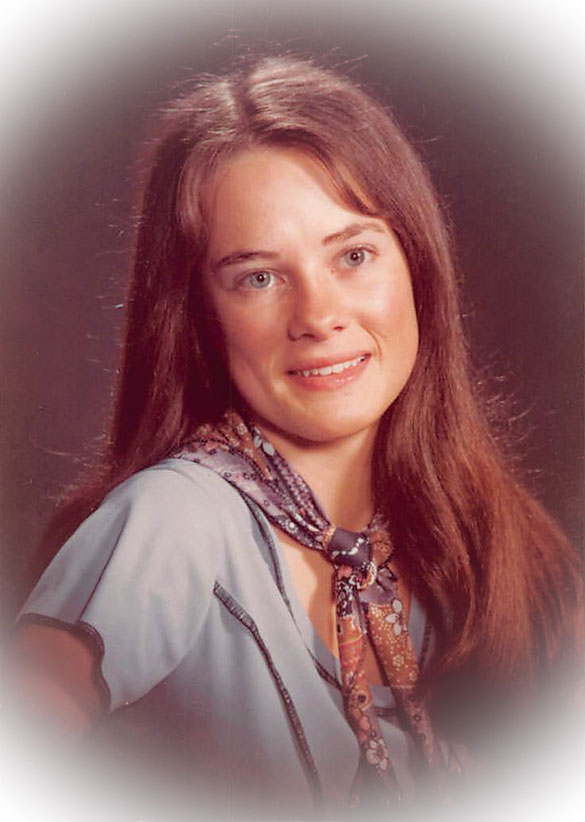 On Sunday October 4, 2020, Mary Alice Schilling Gustin passed away peacefully while surrounded by her loving family. Mary departed to receive her heavenly reward after a short, courageous battle with cancer.
Mary was born in Slaton as the 10th of 13 siblings and raised on her family farm near Hub. She attended Friona High School where she was a cheerleader, an FFA Sweetheart and voted "Most Beautiful" in her class. Mary fell for her husband and soulmate Donnie when they were teens, beginning a 46-year romance filled with life, laughter, love and family. Mary proudly raised her children to pursue their education (two UT Longhorns and one TCU Horned Frog) and then go on to chase their dreams.
For over a decade, Mary ran the flower shop in Farwell. Her talented hands spent many hours creating beautiful floral arrangements, wedding arches, and homecoming mums. In later years, Mary made her home in Central Texas, spending precious time with her grandkids, cultivating her impressive gardens, decorating her famous cakes, and two-stepping with the love of her life. Recently Mary completed a program to earn her nursing degree and she was looking forward to using her new skills to care for others. Mary was a long-time member of the Harvest Church in Temple and cherished her friendships from there.
Mary's favorite places included the Rocky Mountains, Surfside Beach, and anywhere family and friends were gathered. She will be most remembered for her grace, her love, her beauty, and her faith. She wished that those she left behind would not mourn, but rather celebrate a life well-lived.
Mary is preceded in death by her father Lawrence Henry "L.H." Schilling and her brothers Perry Schilling and Dan Schilling. She is survived by her husband Donald Lee "Donnie" Gustin (Harker Heights); her son Charlie Gustin and wife Dr. Jamie Everett (Houston); her daughter Tangie Coon and husband Michael Coon (Round Rock); her daughter Kaylee Gustin (Austin); her grandchildren Emma Gao and Avery Coon (Round Rock); her mother Erma Lee Schilling (Hub); and her siblings Linda and Wayne Brower (Brookhaven PA), Jimmy Schilling (Amarillo), Larry Schilling (Friona), Sandra and Clarence Hughes (Castlerock CO), Vincent and Katherine Schilling (Hobbs NM), Angela Goodnough (Wolfforth), Clyde and Debbie Schilling (Lubbock), Kevin and Linda Schilling (Canyon), Tom and Nancy Schilling (Lubbock), and Brenda and W.L. Whitmore (DeLeon); and her many, many nieces, nephews and cousins.
All are invited to attend a virtual celebration of her life on Sunday, November 1st at 5pm CST. For more information, please visit: MaryAlice.Link/1. An outdoor memorial is planned for Spring 2021 in the Texas Hill Country, once the bluebonnets start blooming.
Mary's family will forever be grateful to the medical team at MD Anderson as well as her loved ones who blessed her in presence and in spirit. In lieu of flowers, please consider a donation in Mary's honor to the MD Anderson Cancer Center in Houston.