Mary Sue Fowler
July 22, 1927 - October 19, 2020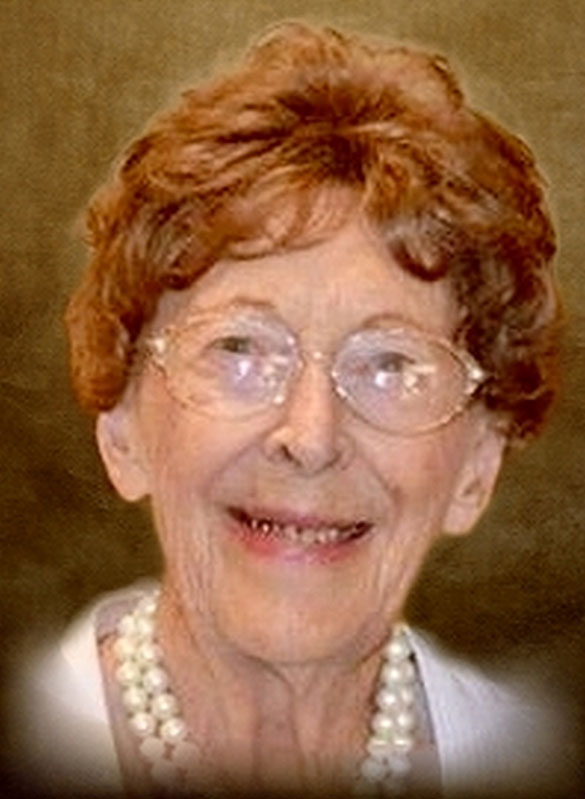 Mary Sue Fowler, age 93, a longtime resident of Bovina, Texas, passed peacefully into the loving arms of Jesus on October 19, 2020. From her birth on July 22, 1927, to her death on Monday, she nourished people around her with warmth, love, faith, and generosity.
Viewing will be held Tuesday, October 27, 2020 from 9:00 A.M. until 8:00 P.M. at HANSARD FAMILY Funeral Home in Friona with Celebration of Life Services scheduled for 2:00 P.M. Wednesday, October 28, 2020 at the Bovina United Methodist Church with Rev. Larry Mitchell, pastor, officiating. Arrangements by HANSARD FAMILY Funeral Home of Friona.
She was born on a farm in Hale County, Texas, to Fred and Eula Mae Gross, and was the oldest of seven children. Later, the family moved to the community of Sand Hill near Floydada, Texas. After graduation, she attended Lippert's Business School in Plainview, Texas, and worked as a nurse's aide at the Plainview Hospital. It was during this time that she met the love of her life, Lonnie Joe Fowler. They were married in Carlsbad, NM on December 7, 1946, and enjoyed 47 wonderful years together ---- Lonnie Joe as a lifelong farmer, and Mary Sue as a homemaker, mother, and gardener.
They made their first home in Floyd County, Texas. By 1951, the family expanded when their daughter, Nancy, and son, Robert, came into the world. Now a family of four, they moved to Silverton, Texas. Mary Sue's love and faith continued to touch friends and strangers alike as she served tirelessly in her church and community spreading joy everywhere she went.
In 1964, the family moved to Bovina, Texas. Mary Sue continued to be a bright light of service and generosity as she gave her heart and time to her church and community. One of her favorite things to do was arrange flowers from her own garden to decorate the church sanctuary and deliver them to home-bound neighbors. She was often found humming hymns as she watered the beloved plants in her greenhouse.
She treated everyone like a neighbor and was truly a vessel of God's love. Whether it was helping sew quilts for an orphanage in Brazil or sharing a home-cooked meal with a grieving family, Mary Sue was always ready to reach out with the love of Christ to anyone in need. It wasn't always an easy life, but no matter what the circumstances, she always kept a positive attitude, and her family members remember her frequently reciting one of her favorite verses and mottos: "This is the day that the Lord has made. Let us rejoice and be glad in it!"
For her leadership and service, the Bovina community elected her Woman of the Year in 1976, and she received the Heritage Award in 2001. She lived in Bovina for 53 years before moving to Farwell, Texas, where she has resided for the past three years.
She was preceded in death by her loving husband, Lonnie Joe, and their infant baby, Mary Elsie; her parents, Fred and Eula Mae; sister Olive Hinton and her husband Henry; three brothers, Dan, Dave, and Allan; sisters-in-law Gloria and Alice; and nephew Ray.
Left to honor Mary Sue's legacy and remember her love and her two children, Nancy (Bert) Harden and Robert (Kay) Fowler; three grandchildren, Ashley, Allison, and Hayley; three brothers, Jerry (JoAnn), CT (Joan), and Lonnie (Peggy); sister-in-law Barbara; 14 nieces and nephews; many grand nieces and nephews, and close family members and friends.
Let us all continue to spread the light and joy that lives on through Mary Sue's legacy by memorial contributions in Mary Sue's name to the Matthew 25 Fund at The Bovina United Methodist Church at P.O. Box 127 Bovina, TX, 79009. Mary Sue established the fund many years ago as a way to provide for those in need. She was inspired by these words from Matthew 25:35 "For I was hungry and you gave me something to eat; I was thirsty and you gave me something to drink; I was a stranger and you invited me in."
You may send condolences to the family and sign the online guestbook at: www.hansardfamily.com