Michael Leal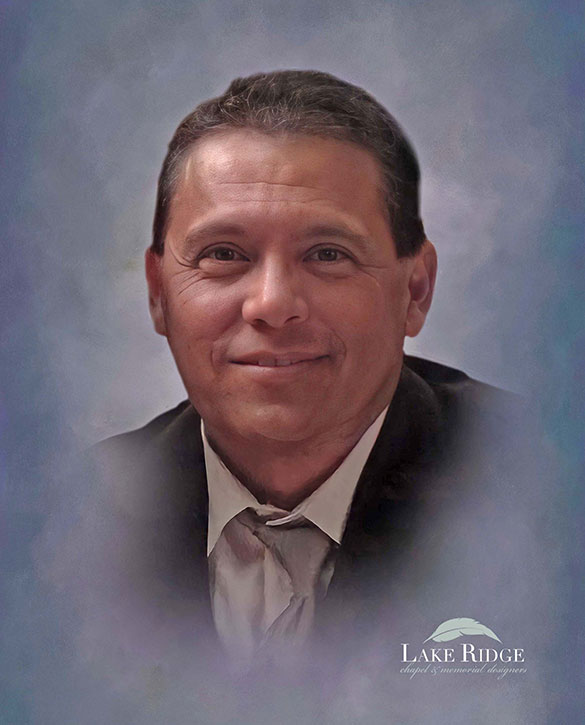 The family of Michael Leal will celebrate his life of 58 years at 11:00 am on Thursday, October 29, 2020, at Southcrest Baptist Church with burial following at Ralls Cemetery at 1:30 pm. The family will host a time of fellowship and remembrance from 6:00 pm to 8:00 pm Wednesday, October 28, 2020, at Lake Ridge Chapel and Memorial Designers. Michael passed on Saturday, October 24, 2020. In support of the health of his family, face coverings are mandatory while attending the visitation and service. The service will be live-streamed at www.memorialdesigners.net, where you are encouraged to sign the virtual guestbook and share memories and expressions of sympathy.
Michael was born on November 15, 1961, to Seferino and Bernadina Leal in Dimmitt, Texas.
On July 25, 1992, he married Nancy Langdon at the Garden and Arts Center, Lubbock, Texas. Michael was employed at University Medical Center for 23 years, where he was loved by so many. His many ventures around the hospital brought lots of smiles and "Hey Mike" greetings. Michael's great loves were his wife, children, baseball, and anything that went fast, including lawnmowers and dirt bikes. He was known by many names: Michael, Mike, Leal, Dad, Babe, Son, Brother, Brother-in-Law, Tio, and Uncle Michael. He loved them all and cherished the relationships that came with those names.
Survivors include his wife, Nancy Leal; their children, Morgan Leal, Avery Leal, Asher Leal; father, Seferino Leal; mother, Bernadina Sprowls; siblings, Seferino Leal, Sally Sifuentes, Sandra Guynes and husband, Gary.
The family of Michael Leal has designated Children's Miracle Network at University Medical Center for memorial contributions donated in his memory.