Hi-Pro supports the Chiefs and Squaws and Fighting for a Cure!!!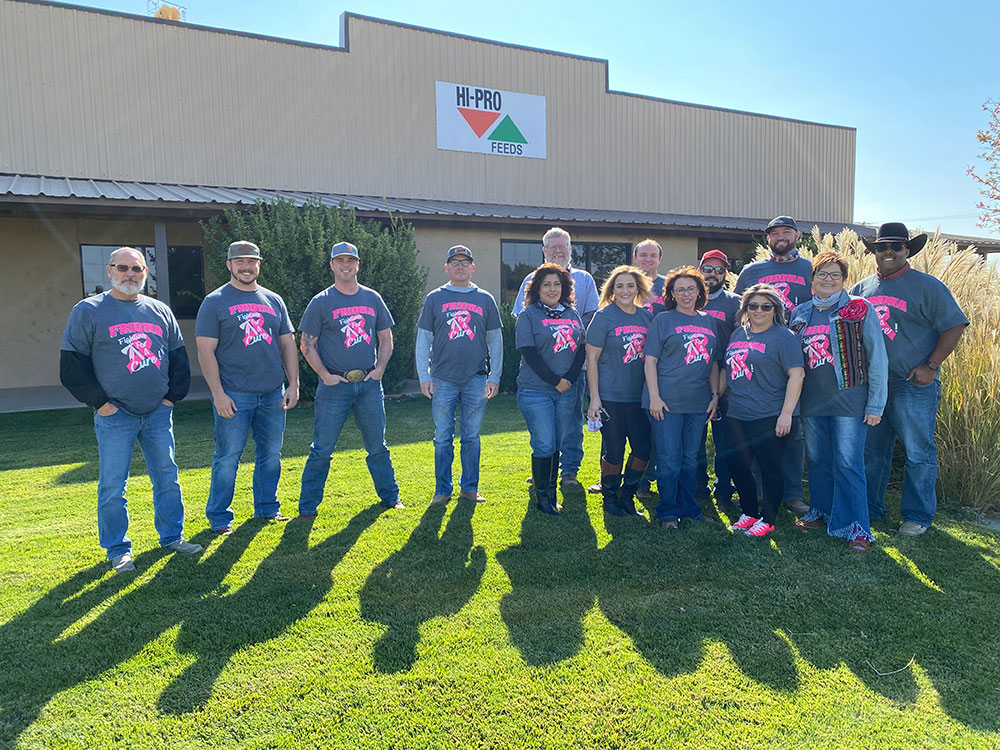 Go Big Red!
Volleyball Playoffs
Football Playoffs
Regional Cross Country Meet
Regional Marching Band Contest
Commissioners approve overpass at Cargill
The Parmer County Commissioners Court met in regular session on Monday, October 26, 2020 at 10 a.m. in the County Courtroom of the Parmer County Courthouse in Farwell, Texas. The meeting began with prayer and the Pledge of Allegiance to the American Flag and Texas Flag.
All commissioners were present. Guests who attended the meeting included: Katie Smith, Cargill Government Affairs; Casey Conrad, Cargill plant manager, Nik Baucom, City of Friona EMS Director, Kylan Francis, TXDOT, and Steve Perez, TXDOT Area Engineer. Steve is finishing his 40th year with TXDOT. Katie Smith, Casey Conrad, & Nic Baucom spoke in favor of the proposed bridge project during the open forum portion of the meeting.
Commissioners discussed the proposed overpass at the Cargill plant outside of Friona. After deliberation, the Court voted 4-1 to approve the project. Voting "yes" were Judge Trey Ellis, Precinct 1 Commissioner Kirk Frye, Precinct 3 Commissioner Kenny White, and Precinct 4 Commissioner Casey Russell. Voting "no" was Precinct 2 Commissioner Charles Wilkins. Cargill and TXDOT will each pay half of the $21 million dollar project. Cargill will also reimburse Parmer County for $75,600 which is the county's portion of the expenses incurred to update the right-of-ways for the project.
Minutes from the October 13th meeting were read and approved. Commissioners approved the payment of the accounts payables as presented by County Treasurer Sharon May. The Treasurer's Report and Quarterly Report were also approved. Also approved was the Net Data Hosting & Service Level Agreement, and the District Attorney Forteiture Report. Commissioners approved Contingency Fund Transfers which included $50,000 to each of the four precincts and $70,000 to the General Fund.
Sheriff Randy Geries reported that there were currently 23 inmates in the Parmer County Law Enforcement Center. Sheriff Geries also informed the Court that a new screening device that detects the presence of metals also functions as a temperature tester. This dual function makes it ideal for the jail and for screening participants taking part in proceedings in the courthouse. Commissioners approved the purchase of two devices at $9,500 each. Grant money will be used to reimburse the county.
The next scheduled meeting is Monday, November 9th.
All meetings are open to the public. The Commissioner's Court reserves the right to go into Executive Session at any time. The agenda may be found on the Parmer County website. Information in this article is only a summary. Any questions concerning specific actions should be directed to the Commissioners Court.