Joe Luis Santellana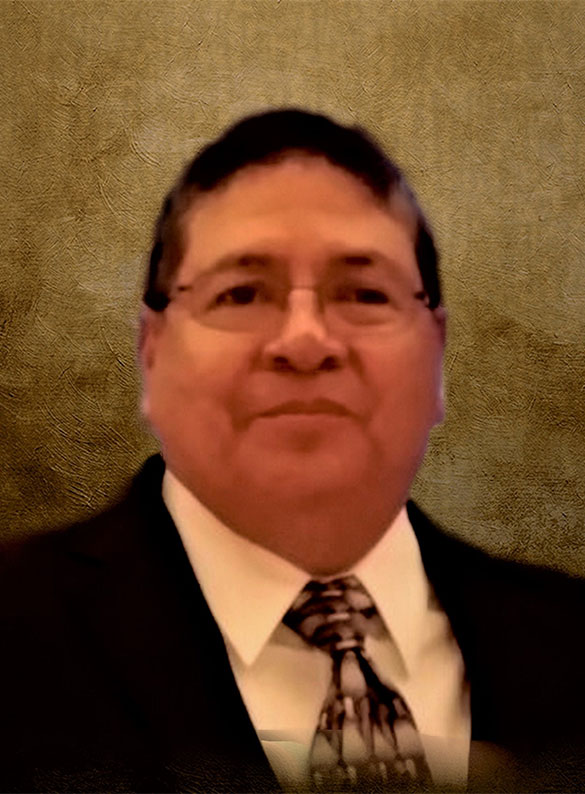 Joe Luis Santellana, 66 of Friona passed away November 21, 2020 in Lubbock. Viewing was held Tuesday, November 24, 2020 from 9:00 A.M. until 8:00 P.M. in the Ron Smiley Memorial Chapel of HANSARD FAMILY with Rosary Services set for 6:00 P.M. Mass of Christian Burial Services were held 11:00 A.M. Wednesday, November 25, 2020 at St. Teresa's Catholic Church in Friona with Father Gregory Bunyan as Celebrant. Burial followed in the Friona Cemetery by HANSARD FAMILY Funeral Home of Friona.
Joe was born in San Angelo, Texas to Jose and Francis Jaso Santillana. He later married Diana Caballero, 1978 in Friona.
Joe was a very valued, 45 year employee of Hi-Pro Feeds in Friona. He was the first Latino member of the Friona Independent School District Board, a past member of the Federal Credit Union of Friona Board of Directors, past member of the Parish Council of St. Teresa's Catholic Church, and a 14 year volunteer at the Ronald McDonald House of Amarillo, a longtime Friona Little League coach.
He was a very selfless man always taking time for others. That trait was a part of his life and was instilled in him through his daily morning Bible reading.
Joe is preceded in death by his parents and 1 grandson Isaiah Luis Santellana.
Those to carry on his legacy include his wife of 42 years, Diana Santellana of Friona, 2 daughters-Christina Contreras and husband Cameron, and Monica Santellana, all of San Antonio, 2 brothers-Robert Santellana and wife Minerva, and Abel Santellana and wife Lenora, all of San Marcos, 2 sisters-Delmira Gonzales and husband Mickey of Bovina, Tiofila Santillana of Midland, 2 grandchildren Jonah Paul Contreras, and Emilia Grace Contreras.