Brown to retire from InterBank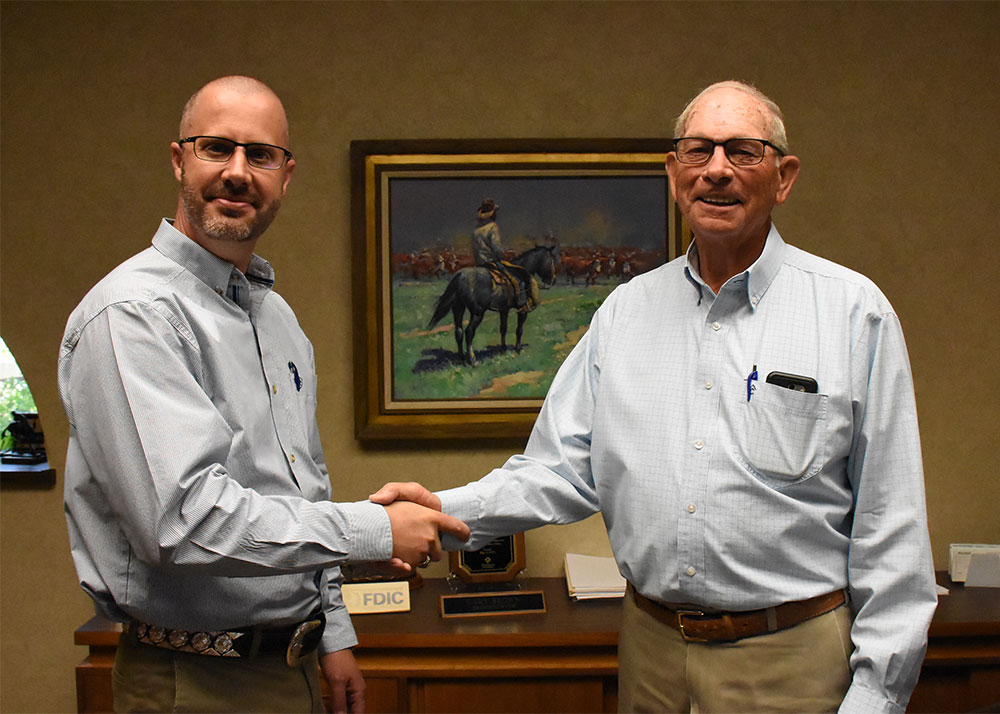 After 57 years of banking, Gary Brown will be retiring this month from Friona InterBank. Gary has experienced and seen a tremendous amount of change throughout his years here. As he moves into this new phase of his life, we are also pleased to announce that Gary will remain on the InterBank Advisory Board and our local Loan Committee as his expertise is valued and appreciated.
In May of 1963, this young man graduated from Oklahoma State University in Stillwater, Oklahoma. He applied for a job at Friona State Bank and was hired. When Gary started working at the bank, it was located at 7th and Main Street. He made the move to the present bank facility, which was built in 1970.
Gary has had a long and successful career as an agriculture loan officer with the bank. He is highly respected and appreciated by the InterBank organization, as well as many, many customers and friends. His knowledge and experience has been valuable and instrumental in the success of the bank. Gary has moved through the ranks beginning as Assistant Vice President and is currently the Community Bank President here in Friona.
In his banking career, Gary graduated from the prestigious SMU School of Banking, a three year banking school. Also, in May of 2013, Gary was presented with the esteemed and notable 50 Year Banker Award from the Texas Bankers Foundation, and Friona State Bank hosted a sausage wrap celebration in honor of this 50 Year achievement.
In addition to being a full-time banker, Gary has always been a vital part of the Friona community and active in many activities. Among others, he has been President of the Evening Lions Club several times, on the Chamber of Commerce Board of Directors for two terms, Chairman of the Friona United Way, City of Friona Councilman, Friona Man of the Year, a member of the Parmer County Soil Conservation Committee, and active in the Parmer County Junior Livestock Show.
Gary also has a farm and cattle business that keeps him busy from dawn to dusk, but never losing his easy-going smile and friendliness for everyone he meets. Gary and his wife, Barbara, married in March of 1959, giving them an admired 61 years together so far. They have two children and six grandchildren. Their son, Jeff, and his wife, Tonia have three boys, Zach, Josh, and Noah. Their daughter, Julie, and her husband, Jon, have three girls, Jaden, Jaycee, and Jolee.
Due to the current Covid-19 pandemic, InterBank employees are saddened that they will not be able to have a proper celebration for Gary at this time. However, there are plans for a big celebration after everything opens back up, and everyone will be invited to join in on the festivities. Gary will be sorely missed by everyone at the bank, as well as customers. The entire InterBank family is happy that Gary will be able to enjoy some retirement years with his family. Best Wishes!!!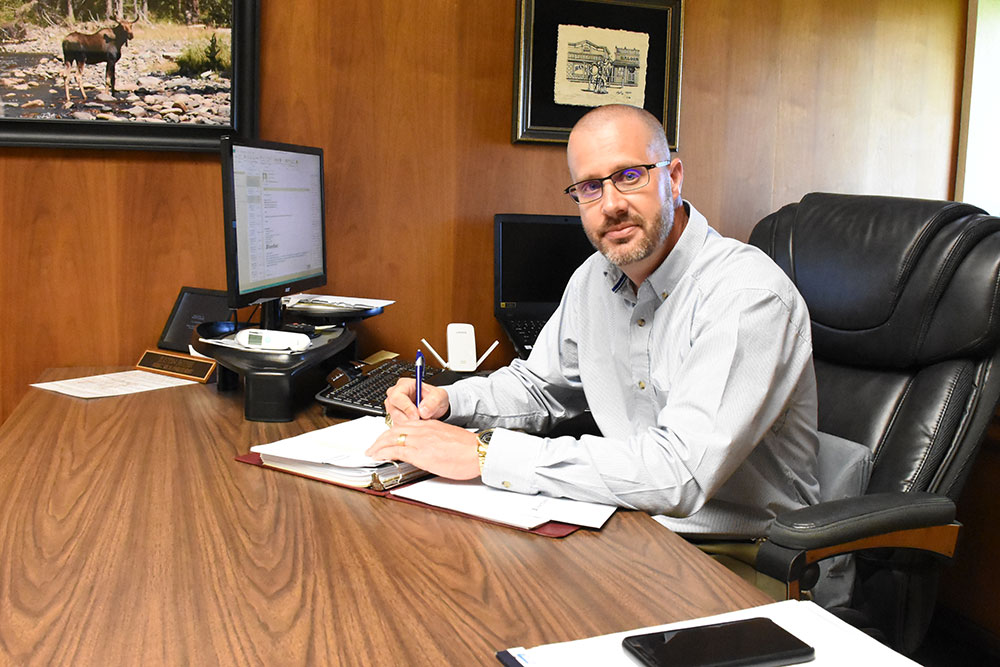 Promotions and Updates
Taking over the role of Community Bank President will be Justin Jeter. Justin has lived in Friona his entire life, with the exception of his time away at college. He graduated from West Texas A&M University with a Bachelor's of Science in AgriBusiness. Justin began his banking career with InterBank (formerly Friona State Bank) in 2004 as an Agriculture Representative; performing inspections and appraisals. Over the last 15 years, he has risen through the ranks, and has been serving as Executive Vice President of lending and operations for both Friona and Vega banking locations for the last 11 years. Justin is a member of InterBank's Advisory Board, ALCO Committee, and Local Loan Committee.
Outside of his banking duties, Justin currently serves the community in the following capacities: Chairman of the Finance Committee for Friona United Methodist Church; a position he has been in for 8 years, member of the Friona Economic Development Committee, member of the Friona High School Curriculum and Technology Committee, and member of the Friona Elementary Campus Improvement Committee. Justin has also served 8 years as Lion's Club Treasurer, 3 years as Secretary for the Parmer County Junior Livestock program, coached Friona kids in soccer in the Clovis Youth Soccer Association, and coached basketball and baseball for our local youths.
Justin has been married to his wife M'Kell for nearly 21 years. She is the principal of the Friona Elementary School. Justin and M'Kell have two sons, Kaden and Brice.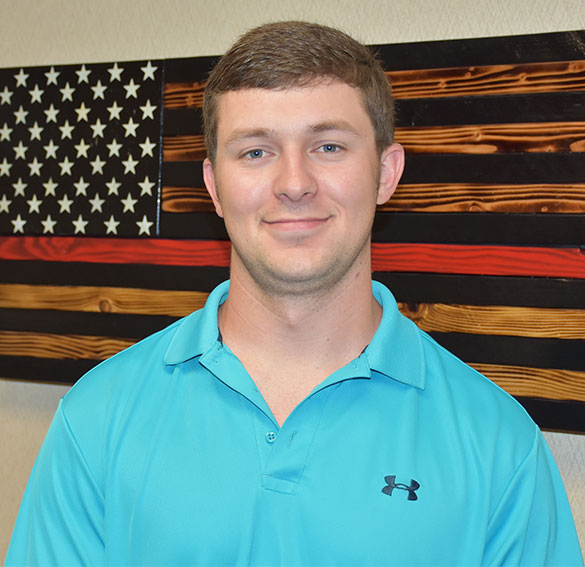 Quent Roach is being promoted to Vice President. Quent is a loan officer, Security Officer for the bank, a member of InterBank's Advisory Board and Local Loan Committee. Quent was born and raised in Arlington, Texas and graduated from high school there. Quent graduated from WTAMU with a degree in Animal Science. He chose WT because he knew the school has a strong Ag department. He joined our banking family in November 2017.
Quent is married to Catie, who is also from Arlington. Catie graduated from Texas Tech with an Ag Education degree. She returned to school at WTAMU and graduated with an accounting degree. She is presently working at McGinty & Associates in Hereford and working toward her CPA. Quent and Catie are expecting their first child in July.
The InterBank lobby is now open for business. Protective panes have been added for the safety of customers and employees. Masks are recommended, but not mandatory. Please use the drive-thru windows if you think you may have any symptoms of the coronavirus.