Semper Paratus - I have the watch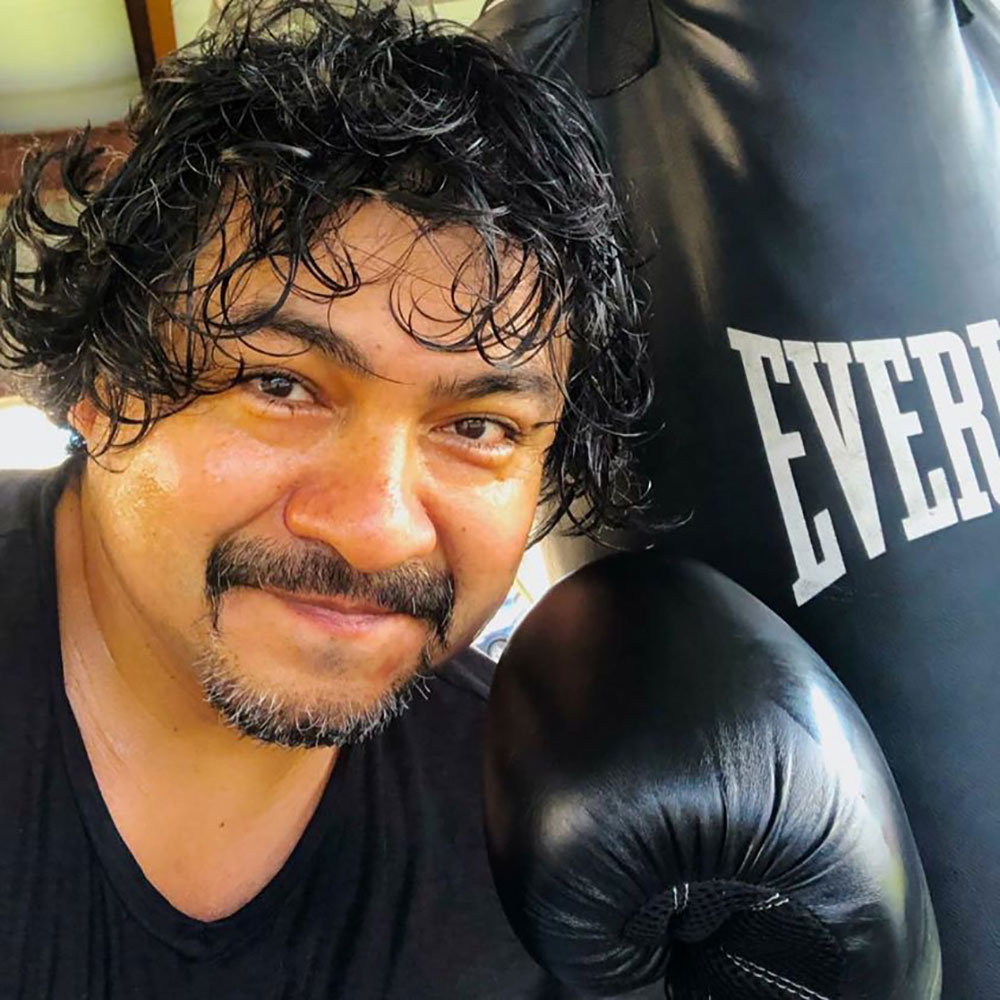 It has been an eventful first year back in "civilian" life for retired Commander Arturo "Art" S. Perez, United States Coast Guard. The Friona native stood the watch for 27 years and we thank him for his service.
Retirement allowed Arturo to follow another dream which is also his nickname. Who better to be an artist than a person named "Art"? On his facebook page Arturo said, "Art is my passion and as a prior U.S. Coast Guardsman, it is an honor to illustrate my military experience within my art."
Unfortunately, things do not always go as planned. Earlier this year as Arturo was starting to draw out his future, he had to battle 12 rounds with COVID-19. Arturo said he went down hard with the virus and was in the VA hospital for awhile. He reported, "This virus is no joke!!!!!!! Hardest thing I've ever fought…" Arturo eventually won the battle and with his energy level back to normal his new sense of duty is to honor the medics and doctors who are on the front lines.
Arturo would like to thank everyone for their support! Like and follow him at https://www.facebook.com/SoldiersandSailorsStudio/if you would like to request a drawing, see his previous work, or see his next drawing/painting.
Military Service
After graduating from Friona High School in 1992, Arturo began his career at the Naval Academy Preparatory School and later earned his Bachelors Degree from the United States Coast Guard Academy in 1997. He earned his Masters of Science in Organizational Management from Eastern Connecticut State University in 2002.
From 1997-1999, ENS Perez was assigned to the Coast Guard Cutter CHASE, stationed in San Pedro, California where he qualified as a Deck Watch Officer and completed a PACMEF, ALASKAN, and 2 Drug Enforcement Patrols with a total of 25 port calls in 10 different countries.
During his second tour, in 1999-2003, LTJG Perez was assigned to the CG Research & Development Center where he worked several projects in CG Crew-Endurance Management, Safety & Human Resources, and Command Center Communication Systems. His most notable project was Global Incident Notification Project involving research for the integration of the enhanced 911 emergency notification system into CG Command Centers.
Between 2003-2014, LT Perez served at Marine Safety Office San Juan, Puerto Rico, which transitioned to Sector San Juan; CG District Eleven in Alameda, California; and Sector Houston-Galveston, Texas. His role at each of these units consisted of Chief of the Port Waterways Coastal Security Division; assistant Chief for Incident Management; and Assistant Logistics Department Head.
In August 2014, LCDR Perez was assigned to Deputy, Chief of Defense Cooperation, US Embassy Hanoi, Vietnam. He executed the first significant Foreign Military Financing assistance of 18 patrol boats, the transfer of the first High Endurance Cutter, installation of the Search & Rescue Software, and implemented comprehensive capacity building program for the Vietnamese Coast Guard.
In August 2017, CDR Perez assumed the role of Sector NOLA Logistics Department Head, CO of Military Personnel, responsible for logistical support & operational readiness of 18 CG units and over 900 Active & Reserve members.
On July 26, 2019 a Retirement Ceremony was held in honor of Commander Arturo S. Perez, United States Coast Guard, in New Orleans, Louisiana.
Family
Arturo Perez is married to Maithong Yang-Perez, and they have 3 children: Isabelle (18), Orion (16), and Catalina (14). He is a triathlete, avid tennis player, and self-taught artist.
Arturo is the son of Felix and Socorro Perez who reside in Friona, Texas. They were married on October 4, 1970 and will celebrate their 50th Wedding Anniversary this year. Felix has been a truck driver for the past 45 years. Socorro "Coco" worked in maintenance for the Friona Independent School District for 20 years.
Felix and Socorro have three sons; Natividad, Arturo, Armando, and one daughter, Jessica Ann. All four children graduated from Friona High School. Natividad & Georgia Perez live in Friona. He is employed with the USDA. Arturo and his wife Maithong Yang live in New Orleans. Armando lives in San Antonio. He works in electronics. Jessica Ann lives in San Antonio. She is a nurse. Felix and Socorro also have 9 grandkids.

West Texas Walk of Fame member Larry Trider passed away near the end of July. The legendary singer, songwriter, and band leader from Lazbuddie, Texas was just a few days short of his 80th birthday.
Music was Larry's life. When he was young, his dad would play the radio to help him "wake up" in the morning. He started is recording career as a teenager and toured the nation with multiple band for several decades. When he was in the hospital with double pneumonia and in a coma, friends would play music to help him recover, and he did. Then last September, he was voted into the West Texas Walk of Fame. Larry talked the talk and walked the walk of a consummate professional musician. He earned it.
The music business did not define Larry. He defined it. His insistence on high-quality musicianship and professional stagecraft made him a legend in the industry. The "Trider Influence" was a force of will that turned amateurs into professionals practically overnight.
Larry Trider leaves a legacy of professional, top-notch musicians to carry on his vision. Music was very good to Larry Trider and he returned the favor.