Sue Procter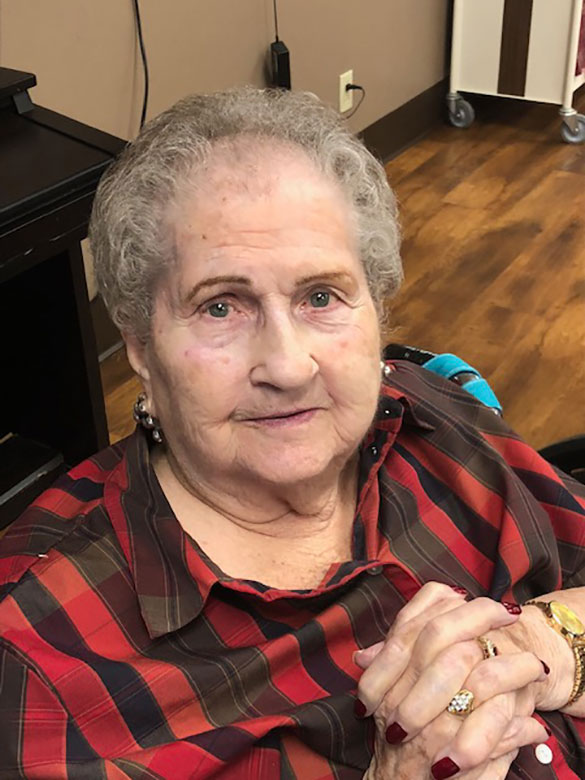 Sue Procter (Gram) passed from this life on September 5, 2020 at the age of 92.
A memorial service will be held at the Sixth St Church of Christ in Friona, TX on Saturday, September 12, 11:00 AM with Jeff Procter officiating.
Sue was born on April 1, 1928, to Iva Lea and James Otis Peterson. She grew up in the Lamesa, TX area where she met and fell in love with an upper classman, James Procter. He joined the Navy, and their wedding took place on February 20, 1945 while he was on Boot Camp Leave. After the war, they made their home in Lamesa, TX.
In 1952, the family, now including three sons, moved to Friona, TX. Sue was a great example of a farmer's wife, supporting James in every season while raising a family and maintaining their home on the farm. They moved to town in 1959 and soon after built their home on 6th St. She was equally talented in her role as wife and mother and along with James created a welcoming home, both on the farm and in town. She was an outstanding cook and well known for her holiday candy making and her generosity with recipes and instruction. You always knew you would feel welcomed at any time.
She also taught a Bible class for the young married women and many of them have mentioned what a great help it was to them.
She also worked outside the home in several places including Claborn Floral. Her longest career was as a BeautiControl Consultant. She worked hard and was awarded many honors over the 30 plus years she was with the company.
Sue was preceded in death by her husband of 75 years, James M. Procter and her parents, Iva Lea and J.O. Peterson. She was also preceded in death by brothers, Ross and Gerald Peterson.
She is survived by brothers, Dewayne Peterson of Atlanta GA, and Jim Peterson of Lamesa, TX
Sue is survived by her sons, Ron Procter, and wife Libby, of Monahans, TX,
Dewayne Procter and wife, Cheryl, of Friona, TX and Ted Procter and wife, Glenda of Friona, TX. She is also survived by seven grandchildren, sixteen great grandchildren, and one great great grandchild, eighteen nieces and nephews and many, many friends.