Katherine Halvorson Woodard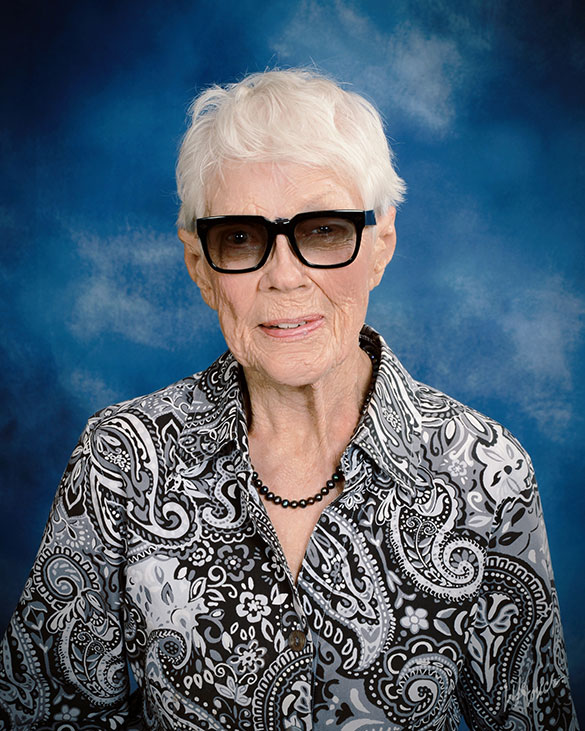 Katherine Halvorson Woodard, 99 of Friona, passed away January 13, 2021 in Friona. A Celebration of Life Service will be held at a later date. Cremation and arrangements by HANSARD FAMILY Funeral Home of Friona.
Katherine was born February 1, 1921 to Hattie Benson and Stillman Halvorson in Nidaros Township, Minnesota. Most of her early years were lived in Minnesota, Washington, DC, and Southern California. She and her husband, Max Woodard, retired to Yankeetown, Florida. She then moved to Friona, TX in 2001.
She was preceded in death by her husband, Max H Woodard, sister Margaret Jacobson (Battle Lake, MN), sister Bernice Cramer (Casselton, ND), sister Alyce Saylor (Santa Maria, CA), sister Norma Halvorson (Clitherall, MN) and Brother William Halvorson (Clitherall, MN).
She is survived by her sister, Winifred Tegge of Stillwater, Minnesota, 4 children: Son Alan (wife Helene) of Irvine, CA, Kristina Anthony (husband James) of Friona Texas, Carl Woodard of Sacramento, California and James Woodard (wife Debbie) of Dunnellon, Florida. Grandchildren: Stephanie Sanchez (NM), Lesly Woodard (CA), Tiffany Raiford (FL), Christopher Woodard (FL), Shari Sandri (TX), Eric Thompson (NE), Nichole Homan (NE), Angela Andrew (NE) Katherine (Kat) Thompson (NE). Great Grandchildren: Danica Mattos (NM), Tamia Toney-Woodard (CA), Addison Nicholas and Jamie Woodard (FL), Addison, Ava, Charlotte, and Carter Raiford (FL), Sabrina Piper-Caldwell and Mitchell Caldwell (TX), Hero and Freedom Thompson (NE), Xavier, Logan, and Ayden Yarges (NE), Christopher Jackson (NE), Marissa, Jocelyn, and Gavin Andrew (NE) Several nieces and nephews and many step- children, grandchildren, great-grandchildren, and great-great grandchildren.
Memorials can be sent to Prairie Acres Nursing Home 201 East 15th St. Friona, Texas 79035, or the Friona United Methodist Church 301 East 8th St. Friona, Texas 79035