Robert Neelley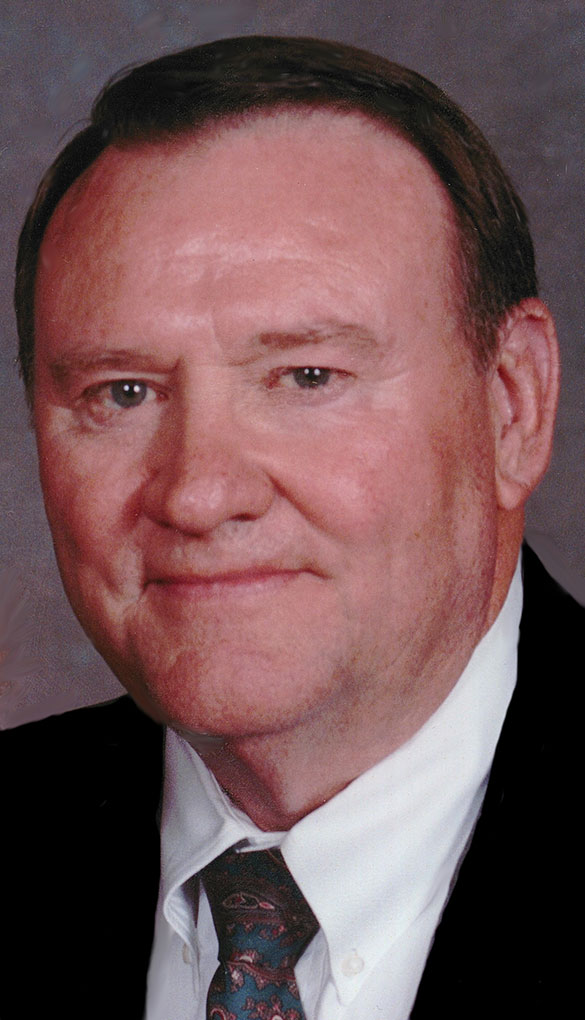 Robert Neelley, 79, of Friona, passed away December 30, 2020. Viewing will be held from 1:00 p.m. to 8:00 p.m. on Sunday, January 17, 2021 in the Ron Smiley Memorial Chapel of HANSARD FAMILY with visitation from 5:00 p.m. to 7:00 p.m. Masks are highly urged during the visitation. Celebration of Life Graveside Services will be Monday, January 18, 2021 at 2:00 p.m. in Resthaven Memorial Park of Lubbock with Rev. Skip Hodges and Rev. Archie Echols officiating. Burial following by HANSARD FAMILY Funeral Home of Friona.
Robert was born November 2, 1941 in Amarillo, Texas to Bert and Melba Neelley. He attended schools in Hereford and Friona before graduating from Perryton High School, where he met his future wife Connie LaMaster. They married on June 1st, 1960, and began their life together in Lubbock to attend Texas Tech. After graduating in 1964, he held jobs in Plainview, Friona, and Houston before making Friona his permanent home. He was employed by Friona State Bank from 1971 to 2001. He loved working at the bank and considered his fellow employees his family. He had numerous friends in the agricultural banking community at large. Robert was a friend to many and had an especially soft spot for people in difficult circumstances.
Being active in the Friona community was important and meaningful to him, and he most recently served on the boards of Parmer County Community Hospital and the Friona Economic Development Corporation. He was a follower of Jesus Christ, serving as an active member of the Friona United Methodist Church. He was an avid reader and never stopped his quest for learning. He spent many enjoyable afternoons with friends at the Friona golf course and could always find time when traveling for a round or two! Fishing the beautiful trout rivers of Colorado, New Mexico, Montana, Idaho and Canada was also a love of his, a skill and joy passed down from his parents. His children have fond memories of their winter ski trips and summer vacations. He and Connie enjoyed staying in touch with friends all over Texas, meeting for meals, fellowship, and a chance for a game of bridge or hearts (heart games with his two brothers and dad were special and often involved an outburst of exasperation and laughter). He was a loyal fan to the Red Raiders and attended many games in Lubbock. Robert's most treasured time was traveling with Connie, visiting the mountains, and spending time with his family. He was a loving and devoted grandfather, traveling all over Texas and beyond to cheer on his grandkids and share in their special activities.
Robert is survived by his wife Connie of Friona; one daughter, Leigh Ann Boatman and husband Tony of Cedar Park; two sons, Ben Neelley and wife Amanda of Columbia, Tennessee, and Dan Neelley and wife Shanda of Vega; twelve grandchildren, George Neelley and wife Emily, Paul Neelley, Caroline Neelley, Charlie Boatman, Leslie Boatman, Juliana Neelley, Jackson Neelley, Luke Boatman, Miles Neelley, Wade Neelley, Mason Neelley and Molly Neelley; one great granddaughter, Isabella Neelley; one brother, David Neelley of Austin; one sister-in-law, Sharon Neelley of Amarillo; brother-in-law Joe LaMaster and wife Marva of Perryton, and many nephews and nieces.
Robert was preceded in death by his parents; a grandson, Jacob Ben Neelley; his brother Rick Neelley; and sister-in-law Shasta Neelley.
In lieu of flowers, the family suggests memorials be to the Methodist Children's Home, Wounded Warrior Project, or a favorite charity.
The family would like to express their sincere gratitude to the many healthcare workers at Parmer County Community Hospital, Friona EMS services, EagleMed Medical Transport and University Medical Center, Lubbock.