Jack Harold Dennis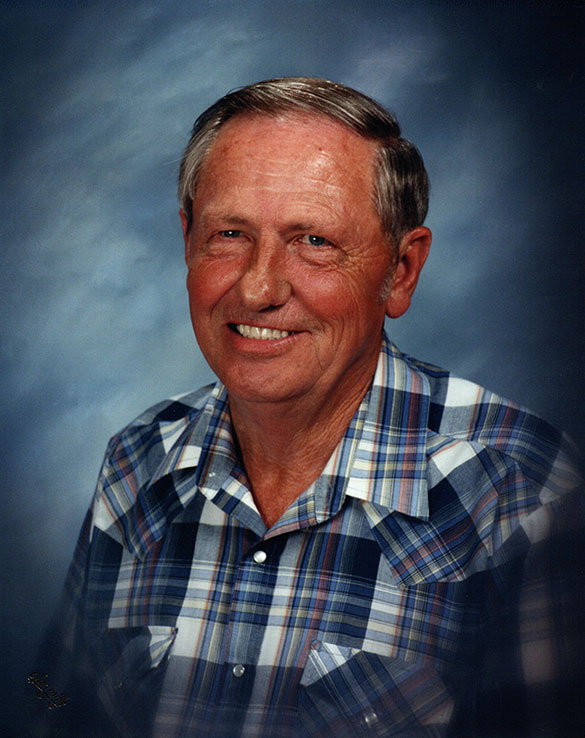 Jack Harold Dennis of Friona, Texas, passed away April 2, 2021 in San Antonio, Texas. He was born July 8th, 1938 in Vernon, Texas to James Merwin and Lois Lillian Dennis. He graduated from Santa Fe High School, Santa Fe, New Mexico, and enlisted in the United States Navy where he served on the USS Renshaw until his discharge on July 24, 1959. He moved to El Paso, Texas and was blessed with two sons, Dwayne and John.
While living in El Paso, Jack worked at a newspaper with his dad and operated his own heating and air conditioning business. Later Jack and his family moved to Albuquerque, New Mexico where he worked at the newspaper for a few years. In 1975 they moved to Savanna, Illinois where Jack began his career with the federal government. His job required a move to Pueblo, Colorado, then to Amarillo, Texas where he spent the rest of his career with the Department of Energy at the Pantex Plant. Pantex is the primary United States nuclear weapons assembly and disassembly facility that aims to maintain the safety, security and reliability of the U.S. nuclear weapons stockpile. Jack was a leader in the safety division. He retired in 2002.
On June 4, 1982 he married Judith Ann (Judy) Jesko. After his retirement he and Judy moved to Friona, Texas near the Jesko Family Farm. They made their home here until September 5, 2020 when Judy passed away. After Judy's death Jack moved to San Antonio, Texas to be near his son.
Jack is a member of St. Anthony's Catholic Church in Hereford, Texas. He was also an active member of St. Teresa's Catholic Church in Friona, Texas where he served on the Parish Council and Finance Committee.
Jack was preceded in death by his parents and sister, Marilyn Jean Brown, and his wife, Judy. He is survived by his sons, Dwayne Dennis and his wife, Sami, of Dalhart, Texas and John Dennis and his wife, Wendy, of Live Oak, Texas and three grandchildren, Kali and Kenzie Dennis of Dalhart, and Jesse Dennis of Live Oak, and numerous loving in-laws originally from the Lazbuddie area.
Jack and Judy enjoyed a wonderful life together spending time with their grandchildren, nieces, and nephews. They loved their many adventures while traveling together. Jack was never one to brag often. In one of his later conversations, he reflected on his life. He shared he and Judy had a great life. He spoke of his two sons who he was most proud of because they are "good men." He openly bragged on his grandchildren! He loved the times they had spent together. He also cherished his role of Granddad in many lives. He was so proud of how smart all his kids are! He stated he was content and was blessed to have enjoyed life with those he loved.
The family would like to thank the staffs of Parmer Medical Center, Friona Rural Health Center, Prairie Acres Nursing home, and Bluebonnet Home Health and Hospice for the excellent, loving care provided to both Jack and Judy. In lieu of flowers, please consider a donation to your favorite charity.