Mary Claire Massey Johnston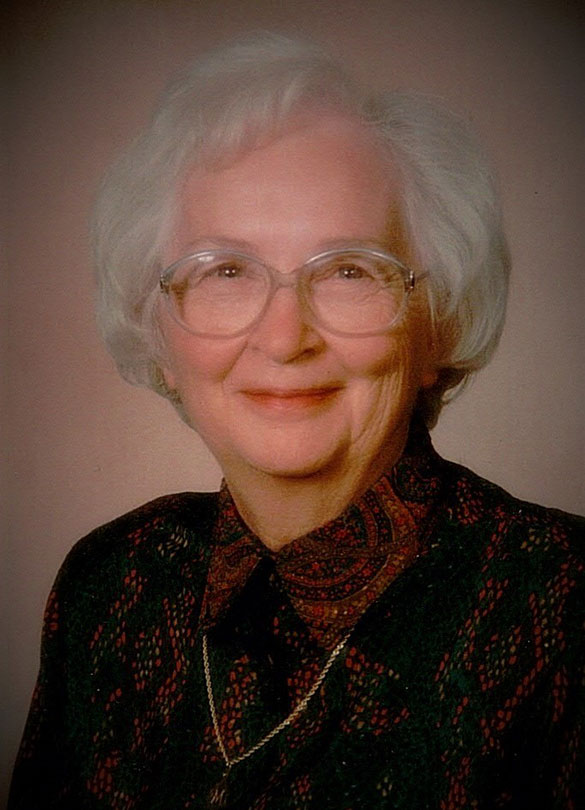 Mary Claire Massey Johnston passed from this life on May 1, 2021, at the age of 89. Celebration of Life Graveside Services will be held 3:00 P.M. Friday, May 7, 2021 at the Friona Cemetery with Rev. Gary Johnson, and Jeff Procter, officiating. Burial Following in the Friona Cemetery by HANSARD FAMILY Funeral Home of Friona.
Born August 12, 1931, in Navasota, TX, Mary spent her early childhood years exploring the bays and backwaters near Austwell, TX, where her father operated a cotton gin. The family moved to Navasota, TX, in 1942 where Mary graduated from eighth grade. Following the family's relocation to Tulia, TX, in 1944, Mary graduated from Tulia High School in 1948.
At the age of 14, Mary volunteered at the Swisher County Hospital and immediately knew that she had found her calling. She attended TCU and the Harris School of Nursing after high school and received her RN certification in 1951. Years later, she would earn a Bachelor of Science in nursing from West Texas State University. In fact, she graduated on the same stage with her youngest son, Bryan. While working at Harris Hospital in Fort Worth, TX, Mary cared for a young cancer patient and Baylor University student, Jim Johnston. They subsequently married on July 6, 1951.
Mary, Jim, and family moved to Friona in October 1962 when Jim accepted a position as Assistant Manager at the Continental Grain facility in Friona. There they would raise four children. Larry, Dorothy, and Bryan were all born in Fort Worth. Their youngest, Diane, was born in Friona in 1965.
Mary devoted her life to the care of others. Upon obtaining her RN certification, she was employed by Harris Hospital and Cook Children's Hospital in Fort Worth. In subsequent years she would work in the Department of Public Health in Waco, Parmer Medical Center, Prairie Acres (as Director of Nursing), Hereford Regional Medical Center, and finally as a traveling home health professional in the Southern Plains area. In retirement, she cared for Jim during his long battle with cancer.
Mary loved this community and all the friends she made here over the years. She was a member of Calvary Baptist Church and delighted in the fellowship and love she found there. She was a voracious reader and long-time member of the Friends of the Library. She actively participated in the Modern Study Club and Heart Association. She loved to sew, knit, crochet, and quilt, but her real joy was genealogy. As a member of the Genealogical Society, she devoted countless hours to researching not only the family's ancestry, but also the ancestry of anyone who made the mistake of expressing even a passing interest in the subject. She was instrumental in founding the Parmer County Historical Society, establishing the Depot in the Park, transforming Friona's first church building into the Parmer County Pioneer Heritage Museum, and creating detailed records for each of Parmer County's cemeteries. For these and other contributions to the community, she was named Friona's Woman of the Year in 2002.
Mary was preceded in death by her parents, C.I. and Katie Massey, a brother, Weyman Massey, her husband, Jim, to whom she was married for 55 years, her second husband, John Goodner, who she married late in life, and her oldest daughter, Dorothy. She is survived by her sister, Ruth Stiles, of Santa Fe, NM, son Larry Johnston of Friona, TX, son Bryan and wife Allison of Canyon, TX, and daughter Diane and husband David of Fairview, TX. Others left to carry on her legacy include 12 grandchildren and five great-grandchildren whom she loved, cherished, and constantly encouraged to understand and appreciate their ancestry.
Mary was a strong and determined woman who lived life with passion. Though diminutive in stature, she was a force with which to be reckoned. In the words of the 19th century English novelist Mary Shelly, "Beware; for I am fearless, and therefore powerful." Rest in peace, Mother, and know that you are loved.
The family would like to express heartfelt thanks to the staff at Heritage Estates, Prairie Acres, and Bluebonnet Home Health and Hospice for the loving care provided to Mary during the extraordinarily difficult circumstances of the past two years. In lieu of flowers, the family suggests contributions to the Parmer County Pioneer Heritage Museum, c/o Bruce Fleming, 1205 W 9th Place, Friona, TX 79035, the Friona Cemetery Association, PO Box 823, Friona, TX 79035, or a charity of your choice.
You may send condolences to the family and sign the online greeting book at: www.hansardfamily.com