Wynona Martin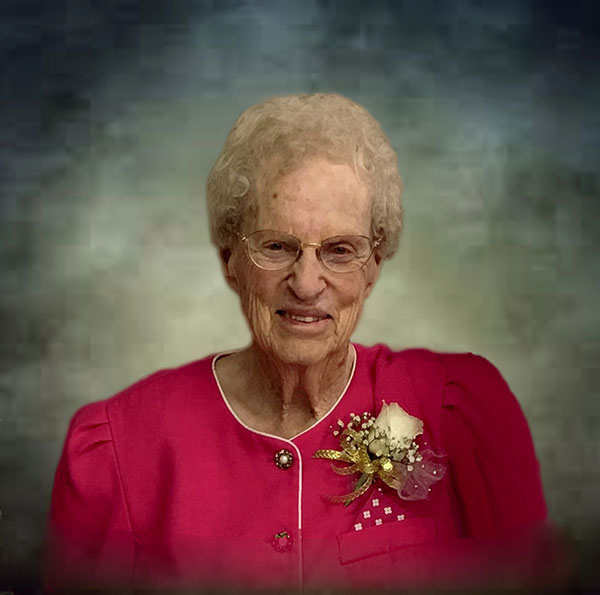 Wynona Martin, 91, longtime Friona resident passed away June 19, 2021 in Friona. Viewing was held Monday, June 21, 2021 from 9:00 A.M. to 8:00 P.M. with family visitation from 6:00 P.M. to 7:00 P.M. in the Ron Smiley Memorial Chapel of HANSARD FAMILY. Celebration of Life Services were scheduled for 10:00 A.M. Tuesday, June 22, 2021 at Calvary Baptist Church in Friona with Rev. Gary Johnson and Chris Storey, officiating. Burial followed in the Friona Cemetery by HANSARD FAMILY Funeral Home of Friona.
Wynona was born July 15, 1929 in Friona to Carl and Martha Alvin Coldiron Carter. She later married Clarence Martin June 22, 1947 in Friona, and was married 70 plus years.
Wynona's heart was being a wonderful wife, mother, and grandmother, truly caring for her family with homemade meals, handmade clothes, a fresh haircut, or her undivided attention at sports or other events.
Preceding her in death are her parents, husband, 1 son-Greg Martin, great-grandson- Cole Jeffcoat, 2 sisters-Glenda Deatherage, and Carol Dean Huggins.
Those to carry on her legacy include 2 daughters-Martha Turney and husband Fred, and Kathy Stone and husband JE, all of Slaton, 3 sons-Larry Martin and wife Jeannie of Friona, Mike Martin and wife Reta of Collierville, Tennessee, and Keith Martin and wife Jacque of Amarillo, 1 sister-Zada Milholen of Irving, 16 grandchildren, 39 great-grandchildren, and 8 great-great-grandchildren.