Osfaldo B. Mejia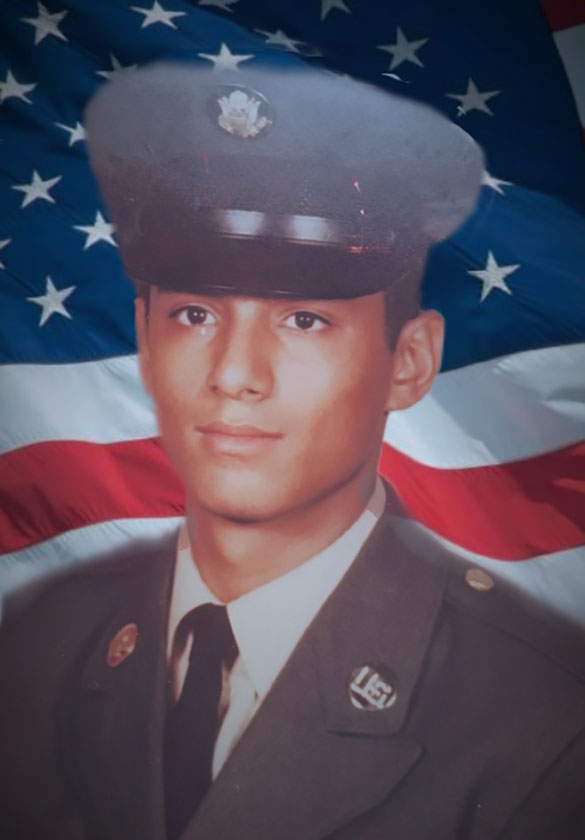 Osfaldo B. Mejia 68 of Aiken, South Carolina formerly of Friona passed away December 29, 2020 in Aiken. Mass of Christian Burial Services have been scheduled for 11:00 A.M Saturday, July 17, 2021 at St. Teresa's Catholic Church in Friona with Father Gregory Bunyan as Celebrant.
Military honors and inurnment followed in the Friona Cemetery by HANSARD FAMILY Funeral Home of Friona.
Osfaldo was born November 13, 1952 in Olton, Texas to Benito and Maria "Dora" Almanza Mejia. "Dora", was known by Osfaldo and her family as a very special mother.
He was a veteran of the United States Army and lived in Friona, Hereford, California and South Carolina. He worked at Cargill, and Caviness and loved to tinker with, and repair things, and had lots of common knowledge about lots of things.
He is preceded in death by his parents, 1 daughter-Sandra and 1 brother-Marcos.
Those to carry on his legacy include children-Osfaldo Mejia Jr., Benjamin Mejia, and Joel Mejia, all of Amarillo, Abundio Mejia and Cynthia Guerra, both of Hereford, siblings-Benito Mejia Jr. of Friona, Antonio Mejia of Los Angeles, CA., Juanita Pimental, Jose Mejia both of Friona, Fernando Almanza of California, Maria Dunlavey of South Carolina, Romona Ramirez Patino of California, Miguel Mejia of Ames, Iowa, and Martin Mejia of Friona, several grandchildren, nieces and nephews.
You may send condolences to the family and sign the online guestbook at: www.hansardfamily.com