Gary McCormick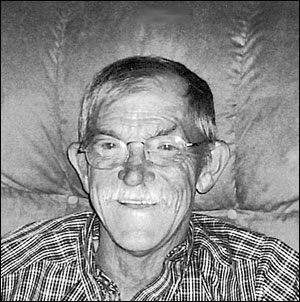 Gary McCormick, 59, of Lubbock, formerly of Bovina, Texas, died Wednesday, October 31, 2012, in Lubbock, Texas. Family visitation will be held from 10 a.m. to 12 noon on Friday, November 2, 2012 at Blackwell-Mullins Funeral Home in Friona. Graveside services have been scheduled for 2 p.m. Friday, November 2, 2012 in the Bovina Cemetery in Bovina, Texas with Linda Stanberry of Oklahoma City, Oklahoma officiating.
Gary Wayne McCormick was born December 22, 1952 in Pine Bluff, Arkansas to Robert Lee McCormick and Betty Sue Easterling McCormick. He graduated from Bovina High School and began work for the Texas Department of Transportation in the highway department. He moved to Lubbock from Bovina in 1977.
In Lubbock he was employed by Image Furnishings for 20 years and for Texas Tech University in construction for 10 years. When his children were growing up he coached their baseball teams and umpired baseball games.
He was preceded in death by his parents.
He is survived by one daughter, Melody McCormick of Lubbock; two sons, Greg McCormick of Lubbock and Larry McCormick of Plano, Texas; two sisters, Pam Cantrell of Lubbock and Denise Rocha of Lubbock; one brother, Jeff McCormick of Pampa, Texas; and five grandchildren.
Memorials are suggested to Interim Hospice, 5224 75th St. #D, Lubbock, Texas 79424. To sign the online register book go to www.blackwellmullins.com.