Delia Roth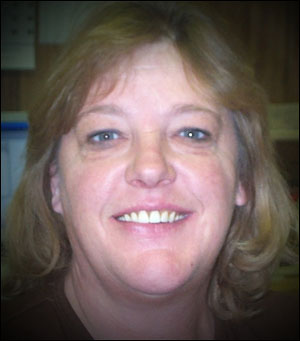 Delia Snyder Roth, 51, of Friona died Thursday November 1, 2012, in Friona. Graveside services were held at 10:30 a.m. Monday, November 5, 2012 at the Bailey County Cemetery at Muleshoe with Rev. Rick Burton, pastor of Calvary Baptist Church in Friona officiating. Burial followed by Blackwell-Mullins Funeral Home of Friona.
Delia was born March 26, 1961 in Muleshoe to Charles Franklin and Cora Ruth Kemp Snyder. She had worked in the clerical departments of several businesses including Cargill. She loved her grandchildren, casinos, softball, and Madea movies.
She is preceded in death by her parents and three brothers.
Survivors include: one son, Jeremy Roth of Bovina; one daughter, Twyla Roth of Hereford; one brother, Randall Snyder of Huntsville; and six grandchildren.
You may sign the online register book at www.blackwellmullins.com.