Obituaries
Donnie Renner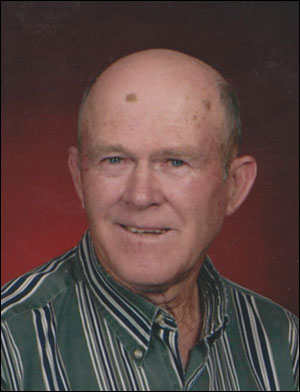 Memorial services for Donnie Ray Renner, 73, of Pampa will be held at 2:00 p.m. Thursday October 3, 2013 at Highland Baptist Church with Rev. Paul Nachtigall, pastor, and Rev. Norman Rushing, pastor of Central Baptist Church, officiating. Cremation and arrangements are under the direction of Carmichael-Whatley Funeral Directors. Mr. Renner died Monday, September 30, 2013 in Pampa.
He was born April 24, 1940 in Friona where he attended school. He married Betty Hefley on June 3, 1962 in the WT chapel in Canyon. He farmed in Friona until 1978 when he moved to Pampa.
Donnie worked at Serfco, BJ Well Service, IRI, Ken Cox and Dale West, and was currently working at Tay's Car Wash at the time of his death. In his spare time he liked to work with wood, build picket fence furniture, and craft jewelry. He was a loving man who loved his family very much.
Donnie was preceded in death by his parents, John and Virginia Renner, a brother Fabian Renner, and a son Johnnie Renner.
Survivors include his wife Betty of the home; a daughter, Amelia Waldrop and husband Leon of Pampa; daughter-in-law Tina Tuttle and husband Gary of Pampa; two brothers, Clyde Renner and wife Ruth of Friona, and Jerry Renner and wife Harriet of Canyon; three granddaughters, Lacey Renner and Chelsea Dewitt and husband Michael, all of Pampa and Kendra Smith and husband Jacob of Arlington; a grandson, Garrett Renner of Pampa; and five great grandchildren.
Memorials may be made to Pampa Meals on Wheels, PO Box 939, Pampa, Tx 79066-0939, or Central Baptist Church Building Fund, 513 E. Francis, Pampa, Tx 79065.
Sign the online guest register at Carmichael-whatley.com.
Roddy Yaksich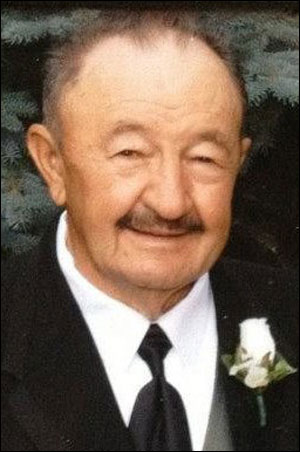 An amazing man, Roddy Yaksich—husband, father, grandfather, brother, uncle and friend, ended his earthly journey on September 12, 2013 in Raton, NM at 88 years young. He died at peace with family and friends close by.
Roddy was born on August 30, 1925, in the coal camp of Van Houten, NM to George and Pauline Kovacevich Yaksich. Following the death of his father, at the age of 12, he and his family moved to the Koehler coal camp where not long after, he went to work in the coal mines. He fondly remembered the hard work, camaraderie, and receiving a mere $0.50 per day as starting wages.
In 1943, Roddy was drafted into the US Army and served as a radio operator in the European Theatre during WWII with Company B of the 1290th Engineering Combat Battalion. During his service he was awarded multiple citations including the American Theatre Ribbon, European-African-Middle Eastern Ribbon, Good Conduct Medal, Victory Medal and Medal of Occupation; as well, a qualified rifle sharpshooter. Roddy was honorably discharged in 1946 and returned home to family, friends, and coal mining in Koehler, where he worked for the St. Louis Rocky Mountain & Pacific Company for the next 21 years.
In the 1950's and 60's Roddy was counted on for many things. He helped take care of his mother Pauline as well as help support the family home. If that didn't keep him busy enough, he would help family friends by fixing fence in Crow canyon, the Stockton ranch or moving cattle up to Johnson Mesa. When he wasn't working, he fondly remembered the miles and miles that he danced the Polka in Koehler, Hoxie Corner, and Raton.
In 1966 he moved to Raton and continued to work in the mines for the Kaiser Steel Company at the York Canyon site. In the early 1970s Roddy and his brothers bought a farm in Maxwell where they raised cattle and hay and shared many great experiences with family and friends. While spending time in Maxwell at the farm, Roddy met Mary Knight and they married in 1974. Roddy retired from the Pittsburg & Midway mining company in 1985; totaling over 43 years as a coal miner and proud member of the UMWA. Some of his fondest memories of being a miner were operating heavy equipment, performing weigh master duties, and working on the washer and tipple.
After his retirement, Roddy spent much of his spare time with his brother Paul piddling around in their shops building and fixing things together. They built chairs and tables, a green chile roaster, an enormous above ground roasting BBQ pit and also worked on numerous projects for his children and friends. What they worked on or built together may not have been pretty; nevertheless it would always function correctly and likely never break!
Roddy made quick friends with everyone he met and was always willing to share a hunting, fishing, mining or a war story or two. He was always happiest when he could brag about his family or tell stories from yesteryear. His children and grandchildren meant the world to him. He had a heart of gold and would do anything he could to help his buddies. Roddy was the ultimate family man; his needs were never put first. He was proud of the family's homemade sauerkraut and salsa and often talked about the "old days" when making homemade wine was an annual tradition.
Roddy was a true outdoorsman and felt at home in the mountains of northern New Mexico. Whether fishing local lakes or going hunting, Roddy enjoyed all time spent near the water or in the woods. Roddy was proud to have taught his children and grandchildren how to fish, shoot, and hunt. He truly enjoyed these adventures with the company of family and friends.
Roddy was preceded in death by his parents, brothers Danny and Paul, brother-in-laws JR Knight and Jim Greeson, and sisters-in-law Patsy Dahl Yaksich and Enis Arcangeli Yaksich.
He is survived by his wife Mary, of the family home; son Nickie J. Yaksich and wife Cindy of Westminster, CO and daughter Ronda Trujillo and husband Cody of Los Alamos, NM. Brothers: Nickie Yaksich and wife Zita and Judo Yaksich and wife Bonnie all of Raton; Sister-in-laws Kathy Yaksich of Maxwell, NM, Gayle Greeson of Kismet, KS, Martha Barker and husband Butch of Friona, TX and Vicki Knight of Kempner, TX. Grandchildren: Annabelle Yaksich, Stetson, Reed and Paige Trujillo and step-grandchildren Nicholas and Xander Solusod. He is also survived by numerous nieces, nephews and cousins that were all very dear to him.
Funeral services were held Tuesday, September 17, 2013 at the Yaksich Long Funeral Home Chapel in Raton. Father Zechariah Lynch of the St. Michael's Orthodox Church of Pueblo officiated. Jess Yaksich, Roderick G. Yaksich, Greg Greeson, John Sakelaris, Mike Gatti and Everni Arcangeli served as casket bearers. Honorary casket bearers were Rob Yaksich, Richard "Sapo" Gurule, Freddie Duran, Johnny Dabovich, Dave Perovich, Joey Perovich, Bill Serazio, Remo Mutton, Nick Pavletich, Paul Kastler and Virgil Buscarini. Roddy was laid to rest at the Fairmont Cemetery in Raton.
In lieu of flowers, donations can be made to the Raton Public Library or Raton Hospital Auxiliary. Arrangements for Roddy Yaksich were under the direction of the Yaksich-Long Funeral Home of Raton.