Obituaries
Joe Hernandez, Jr.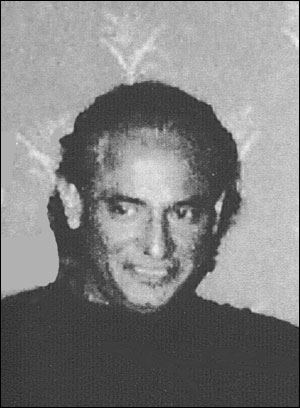 Joe Hernandez, Jr., 53, of Friona, died Wednesday, November 13, 2013 in Amarillo. Prayer service was held Thursday November 14, 2013 at Templo Bautista in Friona. Funeral services were held at 11:00 a.m. Friday, November 15, 2013 at Templo Bautista in Friona with Pastor Rafael Marin, officiant. Burial was in Friona Cemetery under the direction of Blackwell-Mullins Funeral Home in Friona.
Jose Hernandez, Jr. was born August 18, 1960 in Petersburg, Texas to Joe Benito Hernandez, Sr. and Maria Garcia Hernandez. He was an X-ray technician, generous and kind, he had a good sense of humor, and looked for ways to serve people.
He was preceded in death by his brother Jacob Hernandez.
Survivors are four daughters, Amanda McCampbell of Amarillo, Veronica Hernandez of San Marcos, Texas, Angel Hernandez of Rusk, Texas, and Andrea Nicole Porras of Ft. Worth; one son, Steban Hernandez of Ft. Worth; parents, Joe B. and Maria Hernandez of Friona; one brother, Jesse Hernandez of Friona; four sisters, Sylvia Carrasco of Amarillo, Sandra Hernandez of Austin, Suzy Hernandez of Alba, Texas, and Sally Cox of Friona; and two grandchildren, Kobe McCampbell and Dani McCampbell.
To sign the register book online go to blackwellmullins.com.