Maria Guadalupe Torres
Maria Guadalupe Torres, infant daughter of Guadalupe Gabriella Munoz and Jonathan Torres of Friona died Sunday January 27, 2013 in Amarillo.
Mass of Angels graveside service was held at 10 a.m. Wednesday January 30, 2013 at the Friona Cemetery with Father Anthony Swamy Aakula of St. Teresa's Catholic Church in Friona as celebrant. Burial followed by Blackwell-Mullins Funeral Home of Friona.
Survivors include her parents; grandparents Maria Goretti and Mario Torres and Jesus and Monica Munoz all of Friona.
Mary Louise Walker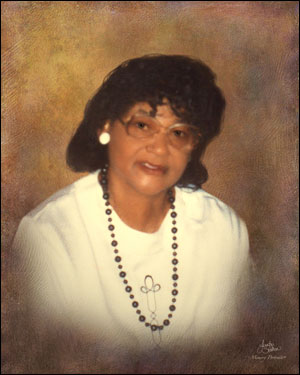 Mary Louise Walker, 87, of Clovis, New Mexico, entered into rest on Sunday, January 27, 2013 at her home in Clovis. She was born on October 1, 1925 in Marshall, Texas to George Strickland and Carrie Mae Hodges Strickland.
She is survived by seven sons: James Walker, Freddie Walker, Jimmy Walker, R.M. Walker, Charles Walker, and Larry Walker; three daughters, Glenda Walker, Brenda Sanders, and Dee Ross; three sisters; one brother; forty-four grandchildren; numerous great-grandchildren and many friends.
She is preceded in death by her husband, Robert Walker, Jr.; two sons, Robert Walker and Ray Walker; two grandsons, Eddie Walker and Paul Sanders.
Services will be held Friday, February 1, 2013 at 1 p.m. an the Steed-Todd Chapel in Clovis with Pastor Leroy Green officiating. Burial will follow in the Friona Cemetery in Friona, Texas. Serving as casket bearers will be Josh Shelby, Phillip Sanders, Pastor Wesley Holmes, Robert Walker, Jonathan Walker, Charles Walker, Larry Walker, Freddie Walker, R.M. Walker, Jimmy Walker, and Richard Ross.
Arrangements are under the care and direction of Steed-Todd Funeral Home, 800 E. Manana Blvd., Clovis, New Mexico. 575-763-5541. You may sign the online guest registry at www.steedtodd.com.
Teresa Ann Parker Boles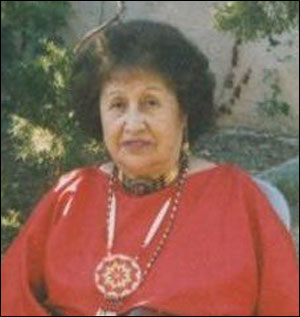 Funeral services for Teresa Ann Parker Boles, 85, of Amarillo were held Wednesday, January 30, 2013 at LaGrone Blackburn Shaw Funeral Home Coulter Road Chapel in Amarillo. Burial followed in Memorial Park Cemetery by LaGrone Blackburn Shaw Funeral Directors Coulter Road.
She died January 26, 2013 in Amarillo. She was born March 16, 1927 in Elgin, Oklahoma to Thomas Tit-ah Parker, son of Quanah Parker, and Helen Marie Fisher Parker. She graduated from Chilocco Indian School in Chilocco, Oklahoma.
Teresa had worked as a cook at the Herring Hotel and Campbell's Pancake House and as a meat wrapper at the meat market of Furr's Supermarket. She is the granddaughter of Chief Quanah Parker, the last Chief of the Comanche Nation and she was a member of the Inter-Tribal Organization in Amarillo.
She was preceded in death by her parents; two brothers, Edward Parker of Apache, Oklahoma and William Parker of Hobart, Oklahoma; two great grandsons, Cole Kelley and Travis Boles.
Survivors include: four daughters, Mary Ann Endres and husband John of Okmulgee, Oklahoma, Ginger Stephens and husband Mike of Friona, Melanie Bowman of Midland, and Nancy Boles of Amarillo; a son, Richard Boles and wife Cyndi of Amarillo; seven granddaughters and four grandsons, Lesly Pike, Justin Boles, Christy Boles, and Holly Kelley, all of Amarillo; Bobby Ellis, Debrah McKay, and Brenda Sloan, all of Okmulgee, Oklahoma; John Stephens of Clovis, New Mexico; Amy and David Stephens of Friona; and Katie Bowman of Midland; a step-granddaughter, Sarah Lee of Amarillo; a step-grandson, Jason Williams of Arizona; two brothers, Elmer Parker of Salt Lake City, Utah and Charles Parker of Lubbock; and 30 great-grandchildren.
The family suggests memorials to Big Brothers Big Sisters of Amarillo or Amarillo Humane Society. Visit the online guestbook at www.lagroneblackburnshaw.com.