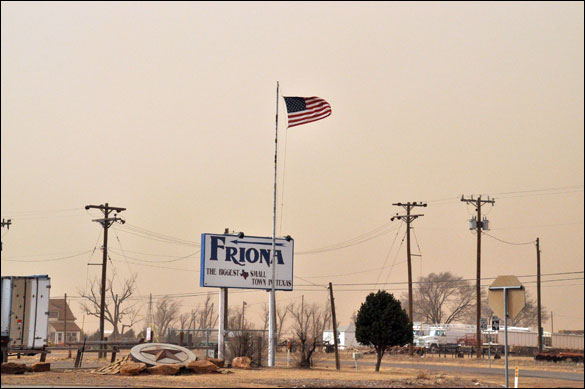 ron carr photo
Panhandle weather is often unpredictable. Saturday February 9 the Friona area had high winds and blowing dirt most of the day. Tuesday February 12 we received nice wet snowfall most of the day. More snow maybe Thursday night and Friday but a sunny warmer weekend. God bless the Panhandle.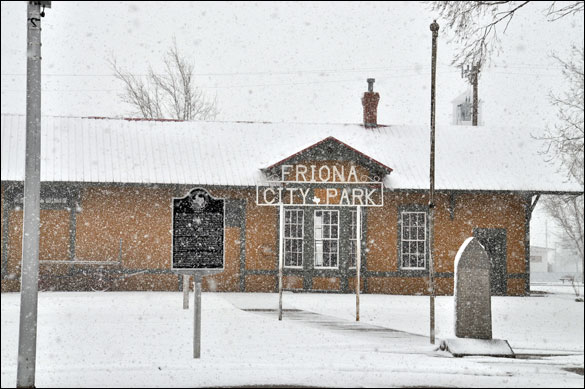 ron carr photo
by Ron Carr
The hospital auxiliary canceled its meeting Tuesday February 12 due to the snow and bad weather. It has been rescheduled for Tuesday February 19 at 2 p.m. in the PMC conference room. Hospital administrator Gayla Quillin will speak about updates and new services added to the programs at the hospital. Everyone is welcome to attend.
*****
We did indeed have some West Texas weather this past week. High winds and dirt storms last Saturday followed by nice wet snow on Tuesday. Started snowing in the morning and by afternoon the sun was shining. Maybe more snow Thursday evening and Friday but clear and warmer for the weekend. We received about 3". (more...)
St. Teresa's Mexican dinner will be Mar 3
The annual St. Teresa's Catholic Church Mexican dinner will be Sunday March 3 from 11:00 a.m. to 2:00 p.m. The menu is beef enchiladas, tacos, beans, rice, chips, salsa, dessert, and tea or coffee. Cost is $10 for adults and $5 for children 10 and under. Join in for a good meal with good friends.
The Class of 2013 senior banquet at St. Teresa's will be Monday March 8 at 6 p.m. (more...)
City council sets elections, seeks bids for banking
The Friona city council met in regular session Monday February 11, 2013 in council chambers at 619 Main St. All members were present, Mayor J.B. Douglas presided. No members of the public were present to speak.
The council approved orders calling for city officers election and an order calling for city special officers election and approved a resolution authorizing a joint election agreement with the Friona ISD. On May 11 voting for city council and school board will both be held at the city council chambers. (more...)