Patricia Carol Lanier Smith
Patricia Carol Lanier Smith, 56, formerly of Friona, died Friday, March 15, 2013, in Norton, Kansas. She was born June 19, 1956, in Olton, Texas, and graduated from Friona High School in 1976.
She was preceded in death by her husband, Skip Smith, her parents Cap and Zella Lanier, two brothers, Jerry Lanier and Jimmy Dale Lanier, one sister Barbara Lanier Bentley, and one niece Anita Kay Lanier.
Survivors include one son, Brandon Smith of Amarillo; one sister, Lisa Lanier of Solomon, Kansas; four brothers, Bill Wells of Red Rock, Texas, Gary Burton of Amarillo, Jerry Lanier and Donnie Lanier, both of Friona, and numerous nieces, nephews, and cousins.
A private memorial will be scheduled at a later date.
Jim F. Zorns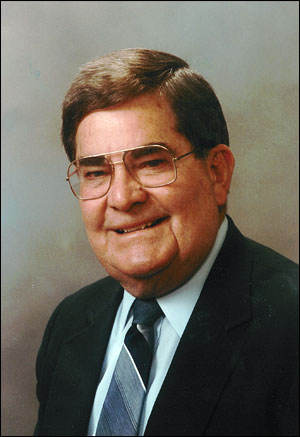 Jim F. Zorns, 92, of Friona died Tuesday March 19, 2013 in Amarillo. Family visitation will be held Thursday March 21, 2013 from 5:00 p.m. to 7:00 p.m. at Blackwell-Mullins Funeral Home in Friona. Graveside services will be at 2:00 p.m. Friday, March 22, 2013 at Resthaven Memorial Park in Lubbock, Texas, with Rev. Rick Burton, pastor of Calvary Baptist Church in Friona officiating. Burial will follow by Blackwell-Mullins Funeral Home.
Mr. Zorns was born February 21, 1921 in Brownfield, Texas to Henry Clay Zorns Sr. and Laura Maud Cunningham Zorns. He attended school in Meadow and Ropesville, Texas. He served in the Army Air Corp from January 1941 to September 1945, serving in the Asiatic Pacific Theater. He was awarded the Distinguished Flying Cross and the Air Medal with four oak leaf clusters and flew over 30 missions over Japan.
He graduated from Texas Tech University with a degree in Agronomy. He married Christine Shirley on February 10, 1978. Mr. Zorns was a former member of the Friona city council, a farmer, insurance salesman, and very active in First Baptist and Calvary Baptist Churches.
He is preceded in death by his parents, three brothers, and three sisters.
Survivors include his wife Christine of Friona; two sons, James Allen Zorns and wife Sharla of Sun City, Arizona, and Jess Shirley of Springdale, Arkansas; one daughter, Judy Potts and husband Larry of Friona; 10 grandchildren, 15 great-grandchildren, and 4 great-great-grandchildren.
You can sign the online register book at www.blackwellmullins.com.