Cargill's annual awards banquet
The Cargill Friona plant held its annual employee service awards banquet Saturday night, March 16, 2013, at the Hereford Country Club. Sixty-six employees were recognized for 25-, 30-, 35-, and 40 years of employment.
General manager Jon Surman welcomed the group and introduced department managers who in turn introduced employee awards in their respective departments. Mr. Surman thanked the employees for their years with the company and said their service and dedication was a big reason the Friona plant remained open when the Plainview plant was closed.
A short reception was followed by a meal of salad, filet mignon, green beans, twice-baked potato, and cobbler and ice cream dessert. Each employee received a gift bag from the company. The employees at the dinner represented over 2,040 years of service to Cargill.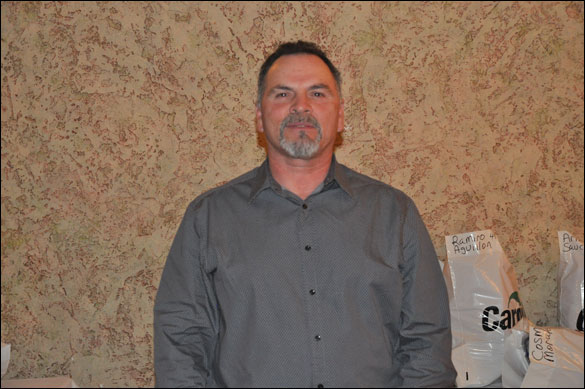 40 Years - Ambrosio Rios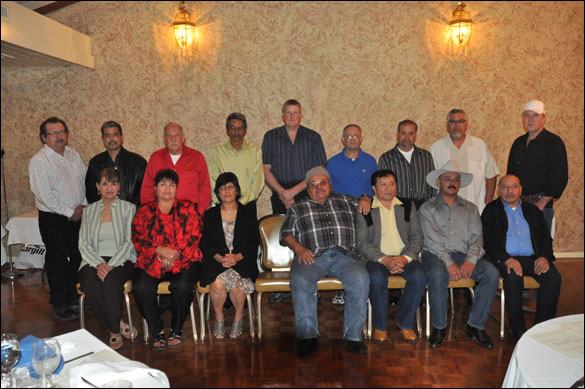 35 Years - back, l-r, Carlos Arredondo, Frank Dominguez, Orlando Bonney, Jerry McIntosh, Paul Aragon, Angelo Madrid, Ricky Baca, Buddy Baldridge; seated, l-r, Janie Ortiz, Mary Madrigal, Josephine Moreno, Joel Cuevas, Rudy Centeno, Javier Porras, Jose Torres.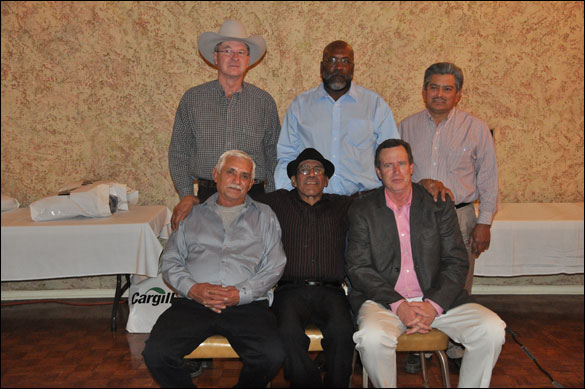 30 Years – back, l-r, Dewayne Procter, Elbert Shelby, Daniel Rosales; seated, l-r, Tomas Pocheco, Jose Olvera, Mark Neill.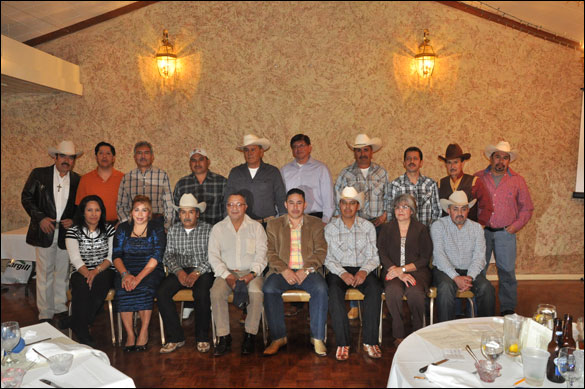 25 Years – back, l-r, Concepcion Perez, Antonio Amezcua, Juan Hernandez, Felipe Duque, Isaias Lozano, Edward Maldonado, Ubaldo Piedra, Juan Oliva, Manuel Cruz, Clemente Garcia; seated, l-r, Isabel Espinoza, Esther Cano, Ramon Perez, Jose Garcia, Mario Pasada, Daniel Pereda, Simona Vasquez, Jose Rivera.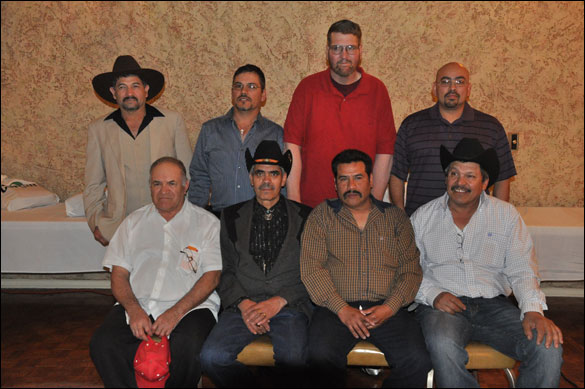 25 Years – back, l-r, Gumaro Chavarria, Edwardo Armendariz, Burl Taylor, Roy Ramos; seated, l-r, Laurencio Avila, Manuel Perada, Jamie Aguilera, Jorge Mendez.