Tommy Hamilton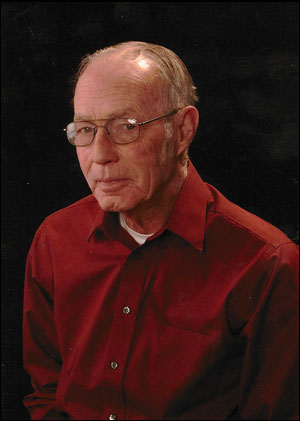 Tommy Hamilton, 78, of Friona, died March 29, 2013 in Clovis, New Mexico. Funeral services were held at 10:30 a.m. Wednesday, April 3, 2013 at Calvary Baptist Church with Rev. Cliff Hargrove and Rev. Rick Burton officiating. Burial followed in Friona Cemetery by Blackwell-Mullins Funeral Home of Friona.
Mr. Hamilton was born January 21, 1935 in Forney, Texas to Harry Paul and Johnnie Inez Roberson Hamilton. He married Shara Latham Lookingbill November 26, 2007 in Santa Fe, New Mexico. He was a truck driver for most of his adult life, loved to work in his garden, was loving and caring to family and friends alike and a faithful member of Calvary Baptist Church in Friona.
He is preceded in death by his parents and by a great grandson Seton Oliver.
Survivors include his wife Shara of Friona; three daughters, Dianne Lovell and husband Jeff of Dumas, Terri Cannon of Lubbock, Tommie Sue Smith and husband Kevin of Clovis; two sons, Sid Lookingbill and wife Darla of Vega and Loren Lookingbill of Friona; one brother, John Hamilton and wife Juanett of Bardstown, Kentucky; one sister, Helen Stinnett and husband Marshall of Portales, New Mexico; nine grandchildren, five great-grandchildren, and numerous nieces and nephews.
Memorials may be sent to Calvary Baptist Church, PO Box 276, Friona, Texas 79035.
You may sign the online register at www.blackwell-mullins.com.