Obituaries
Larry Gene Taylor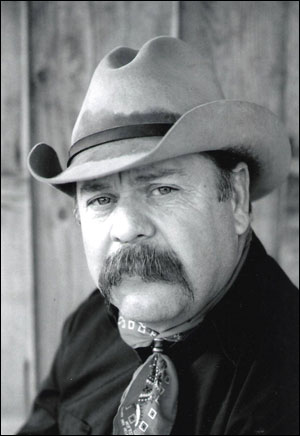 On December 9, 2014, Larry Gene Taylor, 71, went home to be with his Heavenly Father.
Larry was born to L.D. and Tiny Taylor on August 15, 1943 in Hereford, Texas. He married his childhood sweetheart, Brenda Peek on October 13, 1960. They recently celebrated 54 years of marriage.
Larry began his life long profession of welding at the early age of 12 in his grandfather's welding business in Friona. Taylor and Sons Welding would span over 3 generations helping farmers, ranchers and anyone who needed something built or just a quick fix.
In 1976, Larry began his own business, Larry's Welding, in Friona. After many long and tedious hours, he worked his business from the ground up to a successful establishment known for good honest work that was done with integrity and pride. Larry worked very hard for his business to provide for his family.
He had fun at several hobbies including: cowboying, racing motorcycles, hunting, chuck wagon cooking, camping and the number one hobby—fishing! He loved to travel from Friona to Avery, Texas to not only visit family, but to go fishing.
Though short in stature, Larry's heart over-rode his size. He loved attending the Barn Church in Hereford where you could find him cooking and serving a chuck wagon breakfast on some Sunday mornings.
A celebration of Larry's life was held Thursday, December 11, 2014 at Lindeman Chapel at Clarksville Funeral Home in Clarksville, Texas. With Rev. Deanie Lambert officiating and burial will be at Avery Cemetery.
He is preceded in death by his son, Jeffrey Scott and his father, L.D. Taylor.
Those left to honor Larry's legacy include: Brenda, of the home in Avery; a daughter Kimberly Grady and husband, Dewey, of Hereford; a son, Tory Taylor, of Amarillo; two grandsons, River Taylor and Kitty, of Victoria, Texas and Rain Taylor and wife, Chelsea, of Amarillo; and one great grandson, Cartwright Taylor, also of Amarillo. Larry is also survived by his mother, Tiny Taylor, of Friona; two brothers, Dee Taylor, and wife Sue, of Hereford and Kenny Taylor, also of Hereford; and a sister, Robin, and husband Johnny Broyles, of Amarillo. Larry is also survived by many nieces and nephews, cousins and friends.
A memorial service will be held January 3, 2015 at The Barn Church, 3948 FM 1057, Hereford, Texas at 2 p.m. with Pastor Guy Walker officiating. The church is located 8.5 miles north of Summerfield.