Obituaries
Tom Jarecki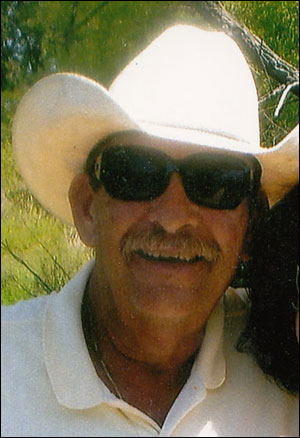 Tom Jarecki was called to be with the Lord on Monday, December 16, 2013 in Denton, TX.
A resident of Gainesville, TX he was born October 18, 1948 in Columbus, NE. Raised in Friona, he loved hunting, fishing, horses and the great outdoors. He was employed at Lake Kiowa Property Owners of Gainesville.
Tom is survived by his wife of 39 years, Penny; daughter, Brooke, of Stephenville; son, Whitt, of Gainesville; and grandson, Ty, of Gainesville. He is also survived by his mother, Lorraine Jarecki of Friona; three sisters, Debbie Johnson of Las Cruces, NM, Pam Steward of Lamesa, TX, Susie Burton of Lubbock; and one brother, John Jarecki of Friona.
Tom is preceded in death by his father, Florian, and one brother, Les.
A memorial service/celebration of Tom's Life was held at 11 a.m. on Wednesday, December 18 at the First Baptist Church in Gainesville with Jerry Huggins officiating.
Tom was a great supporter of Make-A-Wish Foundation. The family requests memorials may be made to Make-A-Wish Foundation or a charity of your choosing.