Obituaries
Walter W. Schueler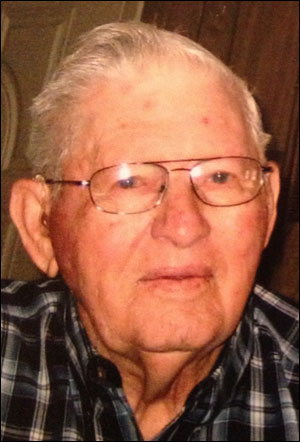 Walter W. Schueler, 89, of Farwell, Texas, died on Saturday, May 31, 2014 in Friona, TX. Funeral services were held on Wednesday, June 4, 2014 at 10:00 AM at St. John's Lutheran Church in Lariat, Texas with Pastor David Symm, officiant. Burial was held after the service at Rhea Cemetery in the Rhea Community. Arrangements were under the direction of Blackwell-Mullins Funeral Home in Friona, TX.
Walter was born September 27, 1924 in the Rhea Community to Herman and Emma (Gallmeier) Schueler. He served his country in the Army of the United States from March 1945 to March 1946, having served in the Philippines. He married Martha De Lois Woolever at the Methodist Church in Clovis, New Mexico on February 25, 1951. Walter and Martha made their home in the Rhea community where Walter farmed until his retirement. As he neared retirement he took up woodworking of toys as a hobby.
He was preceded in death by his parents, Herman and Emma Schueler, two sisters, Lillian Schueler and Dorothy Bauer, a brother, Gilbert Schueler and a grandson, Christopher Schueler.
He is survived by his wife Martha Schueler of Farwell, TX; three children: Rev. Wayne Schueler and wife Ann of Richmond, Texas, Vickie Kube and husband Wayne of Lucas, Texas, Gary Schueler and wife Mary of Waxahachie, Texas; one sister, Velma Schlenker of Friona, TX; one brother, Herbert Schueler and wife Cecelia Schueler of Friona, TX; one sister-in-law, Claudine and Dewaine Parrish of Georgetown, TX; eight grandchildren; and two great-grandchildren
Memorials can be made to Life in Christ Academy 725 CR DD Farwell, TX 79325 or Lutheran Braille Workers 725 CR DD Farwell, TX 79325.
To sign the register book online go to www.blackwellmullins.com
Betty Louise Rector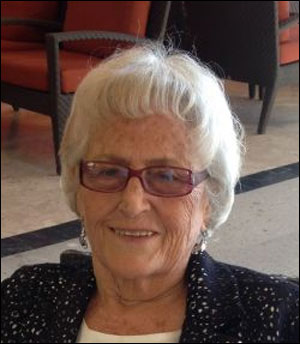 Funeral services for Betty Louise Rector, 82, a life-long Friona resident, were held at 11:00 a.m., Saturday, May 31, 2014 at Friona United Methodist Church with the Reverend Kurt Borden, pastor, officiating. Burial followed in Friona Cemetery. Arrangements were entrusted to Parkside Chapel Funeral Home. Betty Louise joined her Lord and Savior on May 28, 2014.
Betty Louise McLellan was born in Friona, Texas on September 19, 1931. On August 26, 1950, Betty Louise married Lloyd Rector and they were married for 60 years. Lloyd was also from Friona and they lived the farm life to the fullest.
She was preceded in death by her husband Lloyd, her father Leo and mother Lillian McLellan, a baby sister Doris, and a brother Kenneth McLellan.
Betty is survived by three sons, Larry and wife Sharon, Rickey and wife Kathy both of Friona, Roy Don and wife Sherri of Pflugerville, Texas and one daughter Sheri Louise of Garland, Texas. Also 16 grandchildren, 38 great grandchildren, and two great-great-grandchildren, and one brother Joe McLellan and wife Loy of Friona.
Betty Louise was very much a busy lady. Over the years, she painted numerous paintings of all sorts. She made clocks out of saws, ostrich eggs, and yes even toilet lids just to name a few. Also for 16 years, she made cakes of all sorts including three and four layer wedding cakes. Her musical skills allowed her to play multiple instruments like piano, organ, accordion, trombone, and even the saw. She was quite an adventuress. There weren't very many things she wouldn't try once. She loved to bowl and over the years went to many national bowling tournaments with her teammates and even won a few. Betty Louise was a loving, nurturing mother, grandmother, and a very dear friend to all that knew her. She surely never met a stranger.
The family is requesting that memorials be sent to Backyard Ministries at Friona United Methodist Church, 301 E. 8th, or Friona Public Library 109 W 7th and Friona Museum.
Donna Fields Randolph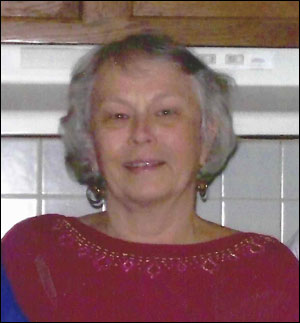 Donna Fields Randolph, 70, went to join her God, and her beloved husband, Dickie, on their 35th wedding anniversary, June 1, 2014. Funeral Services were held at 10:00 a.m. Wednesday, June 4, 2014, at the Adams-Foster-Ray Funeral Home Chapel, with burial following at the McCaulley Cemetery.
Donna was born on November 18, 1943, to Clyde and Georgia (Kothe) Fields in Sweetwater, Oklahoma. She graduated from Friona High School in Friona, Texas, as a member of the class of 1962. She lived in Lubbock, Texas, working at a newspaper office until her marriage to Herman Crawford on February 12, 1963. Their eleven year marriage produced two children: Michael Shane and Sheila Yvonne.
She then married the love of her life, Dickie Lee Randolph, on June 1, 1979. They lived in Tahoka, Texas, where she worked at Bryant Seed & Delinting, until 1984 when they moved to McAllen, Texas. In McAllen, Donna worked as a librarian, and for the University of Texas-Pan American. After fourteen years in McAllen, they moved a final time, settling in Hodges, Texas, which has been their home for the last sixteen years.
Donna had a love for God, Texas History, Trivia, and Travel. She loved all things Texas. Even though she was born in Oklahoma, she reminded everyone that she got to Texas as fast as she could. She studied Geneology, and was an avid quilter. She had a special place in her heart for her family, especially her grandchildren.
She was preceded in death by her parents, Clyde and Georgia Fields, and her husband, Dickie Lee Randolph.
Her memory will be cherished by her two sons, Michael Shane Crawford and wife, Renea, Terry Carl Randolph and wife, Becky; her two daughters, Vicki LeAnn Diamont and Sheila Yvonne Darnell; her brothers, Charles Lee Fields, Roger Mac Fields, and David Gary Fields; her eleven grandchildren; her five great-grandchildren; and her Saturday Quilt Sisters.
Eleazar Robledo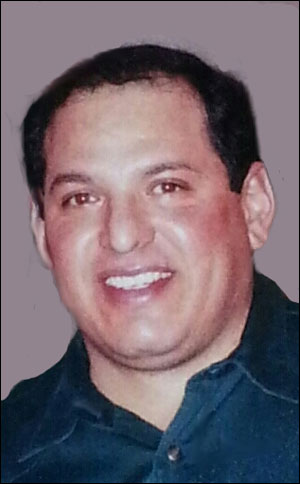 Eleazar Robledo, 54, of Amarillo, formerly of Bovina died May 29, 2014 in Amarillo. Public Rosary Services were held at 7:00 P.M. Sunday, June 1, 2014 at St. Ann's Catholic Church in Bovina with a private, family only Mass of Christian Burial Service held at 10:00 A.M. Monday, June 2, 2014 at St. Ann's Catholic Church in Bovina with Rev. Anthony Swamy Aakula as Celebrant. Private burial followed in the Bovina Cemetery under the direction of Blackwell-Mullins Funeral Home of Friona.
Mr. Robledo was born June 10, 1959 in Edinburg, Texas to Javier and Maria Barboza Robledo. He married Miroslava Ramon in Bovina on September 30, 1978. He retired from Dave Roberts International as a diesel technician working from August 1979 to August 2012.
He is preceded in death by his father, and one sister Martha Robledo.
He is survived by his wife of Amarillo, a niece whom he loved as a daughter, Miroslava Olivarez of Amarillo, his mother Maria Robledo of Bovina, five brothers, Hector Robledo, Rolando Robledo, Roy Robledo, Bobby Robledo, and Victor Robledo, one sister-Gracie Murillo, and numerous nieces, nephews and Godchildren.
You may sign the online register book at www.blackwellmullins.com