Obituaries
Bill Ellis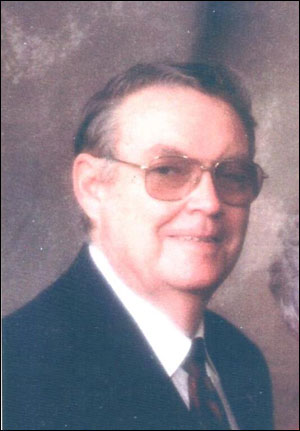 A memorial service for Bill L. Ellis, 77, of Friona was held Wednesday July 16, 2014 at First Baptist Church with Brett Hoyle, pastor, officiating. Burial was in Bailey County Cemetery in Muleshoe, Texas.
Bill died July 12, 2014, in Friona. He was born December 31, 1936 in Clovis, New Mexico to Charles Lowell and Mary Alean (Durham) Ellis. He married Carol Stone in Lubbock on December 20, 1958.
Bill was raised by his grandparents Willie and Dovie Ellis of Muleshoe after his parents passed away before he was two years old. He graduated from Texas Tech University in 1958 with a Bachelor's degree in journalism and was a founding member of the Sigma Delta Chi Journalism Fraternity. He took a sports writing job with a newspaper in San Mateo, California after graduation.
Bill and Carol moved from San Mateo to Friona in 1962 to become editor and publisher of the Friona Star. He was the editor, publisher, and owner of the Friona Star from 1962 until he retired in 2003. In 2001 he was inducted into the Panhandle Press Association Hall of Fame. He was named the Friona Chamber of Commerce Man of the Year in 2001.
Bill researched, wrote, and published the book "Friona on Parade" in 2006, chronicling the history of Friona High School sports and academics. He collected data for the National Weather Service as Friona's official weather guy for 25 years. He was a member of the team that was instrumental in bringing Missouri Beef Packers (now Cargill) to Friona in 1968 and his consistent editorials in the Friona Star hastened the construction of the Hwy 214 overpass.
Bill was a member of the Panhandle Press Association and the High Plains Eye Bank of Amarillo. He was a member of the Friona Evening Lions Club for 50 years. He was a member of the First Baptist Church of Friona.
He was preceded in death by his parents Charles and Mary Ellis and his grandparents Willie and Dovie Ellis.
Survivors include his wife Carol; two sons, Stan Ellis of San Antonio, Texas and Ricky Ellis and his wife Leanne of Skokie, Illinois; one daughter, Laura Garcia and husband Noel of Lubbock; one brother Darrel Ellis of Lubbock; three grandchildren, Madeline Garcia and Claira Garcia of Lubbock and Layla Ellis of Skokie, Illinois.
Donations can be sent to the West Texas Alzheimer's Association, 415 SW 8th St., Suite 30, Lubbock, Texas 79101, or Cal Farley's Boys Ranch, PO Box 1890, Amarillo, Texas 79174.
Online condolences can be made at ellisfuneralhomes.com.
Jeffery "Jeff" Lewis Rainey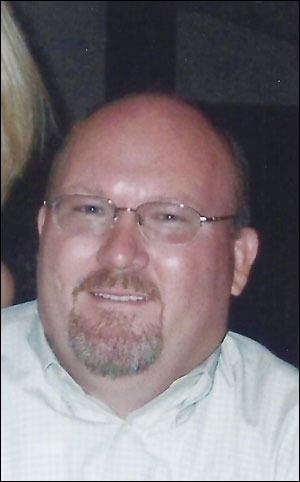 Jeffrey "Jeff" Lewis Rainey, 51, went to be in the arms of Jesus on Sunday, July 13, 2014. Bud and Sandra Rainey proudly welcomed Jeff into their family on May 9, 1963 in Abilene, TX. Growing up in a very close-knit family, Jeff treasured a deep love for his brother, Rusty and sister, Kristi.
Throughout childhood, Jeff matured into manhood while living in Floydada. All the while, he participated in a variety of sports. He also developed a love of nature, especially bird watching.
He graduated from Floydada High School as valedictorian in 1981 and received a degree in business from Angelo State University in 1985.
In 1985, he married Penny Kirtley, and from their union Jeff was ushered into his cherished role as father to Jayton Lewis on July 22, 1993. He thrived on being the best dad in the world as he thrilled to watch his son grow and mature while participating in many activities, including sports, science fair competitions, and A & M Corp. The pride he had for Jayton continued to his final earthly day. The bond between father and son was beyond measure.
While residing in San Angelo, Tonya Dierschke and Jeff were introduced by mutual best friends. God blessed the joining of their hearts in marriage on November 6, 1999, as Tonya became Jeff's bride.
Being doubly blessed in the marriage, he became a father to Tonya's daughter, Brooke.
With a deep and abiding love for family and friends, Jeff's heart swelled even greater upon the birth of his granddaughter, Parker from Jared and Brooke's marriage.
Jeff's greatest love was for his Lord and Savior. He lived his life in a humble and giving manner touching everyone he encountered. He shared his passion for God through his active participation at First United Methodist Church and in the Emmaus community serving as Lay Director in March of 2014. His servanthood extended throughout the community by sitting on the boards of West Texas Boys Ranch and Angelo State University Alumni Association. His joy filled spirit exemplified Jesus and was a testament to all.
The surviving family that was blessed to have loved Jeff here on earth includes his best friend & wife, Tonya, his children, Jayton Rainey of College Station, Brooke and Jared Kuhlmey of San Antonio, the apple of his eye, granddaughter, Parker Kuhlmey, his parents, Bud and Sandra Rainey of Friona, mother-in-law, Jo Sanford, brother, Rusty Rainey of Kansas, sister and brother-in-law, Kristi and Mike Neill of Canyon, his brother-in-law and sister-in-law, Todd and Shelly Sanford of San Angelo, brother-in-law and sister-in-law, Mike and Tammy Hale of Plano, nieces and nephews, Kaleb, Jaelin, Megan, Maisie Rainey, Keegan & Blair and son, Bennett, Kendall Neill, Cole, Garrett, and Mattie Sanford, Kaitlyn Hale, other loving aunts, uncles, and cousins and his beloved dog, Buttercup.
A celebration of Jeff's life and love were held at 10:00 am on Thursday, July 17, 2014 at First United Methodist Church with Reverend Sam Hunnicutt officiating. Internment will follow at Lawnhaven Memorial Gardens.
Pallbearers for the celebration will be Jayton Rainey, Keegan Neill, Kendall Neill, Kevin Noland, Cole Sanford, Garrett Sanford, Moody Younger, & Bart Patzer.
Honorary Pallbearers are Jeff's Emmaus Brothers in Christ.
The family kindly asks memorials be made to the Concho Country Emmaus Community at P.O. Box 1522 San Angelo, TX 76902
Family and friends may sign an online register book at www.johnsons-funeralhome.com.
Jonell Sims
Jonell Sims, 86, of Friona passed away Tuesday, July 8, 2014, in Friona. Funeral services were held Saturday, July 12, 2014 at 10:30 at Calvary Baptist Church of Friona with Winfrey Shipp officiating burial followed at Friona Cemetery. Arrangements were under the direction of Blackwell-Mullins Funeral Home of Friona.
Jonell was born August 23, 1927 in Lockney, Texas to Samuel and Virgie Springer Box. Jonell was the last local charter member of Calvary Baptist Church, and was a member of American Legion Auxiliary. She enjoyed cooking, gardening and canning, but most of all she loved her family very much, her children, grandchildren and great-grandchildren.
She is preceded in death by her parents, her husband J.P. Sims, a daughter Mary Jo Sims, five sisters Mary Baskin, Winnie Smith, Janie Pillow, Jewel Box and Bonny Box and three brothers Charlie, Gene and Dean Box.
She is survived by her children Bobby Sims and wife Donna of Santee, California, Amelia Taylor and her husband Jim of Friona, James Sims and wife Teresa of Grapevine and Angelia Warren and her husband Scotty of Amarillo; two sisters Sammie Patterson of Plainview and Margaret Brown of Brownfield; ten grandchildren and nine great-grandchildren and numerous nieces and nephews.
In lieu of flowers the family suggest memorials be made to Prairie Acres Nursing Home, 201 E. 15th, Friona, TX 79035 or to Bluebonnet Home Healthcare and Hospice, 304 E 11th, Friona, TX 79035
You may go online and sign the guestbook at www.blackwellmullins.com
Betty Jo Couture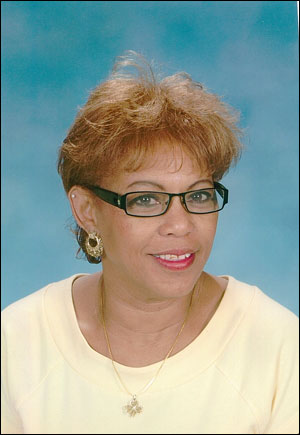 Betty Jo Couture, 63, of Bovina, TX, died on Thursday, July 10, 2014 in Amarillo, TX. Funeral services were held at 2:00 p.m. on Monday, July 14, 2014 at First Baptist Church in Bovina, TX with Reverend Brian Mullins, Pastor. Burial followed at Bovina Cemetery. Arrangements were under the direction of Blackwell-Mullins Funeral Home of Friona, TX.
Betty Jo was born on April 15, 1951 in Avalon, Texas to Joe Edd Harris and Dorothy Lee Randall Harris. She married Michael Couture on June 28, 2008. She grew up in Bovina, TX, attending high school in Bovina. Betty Jo was a teacher's aide for many years and eventually received her associates degree from South Plains College, and her bachelor degree from West Texas A&M and taught at Bovina, Tucumcari, NM, Canyon, and Amarillo Highland Park. Her hobbies included playing softball and dancing. She loved spending time with her grandchildren and her biggest love was Jesus.
She was preceded in death by her parents and two siblings, Josephine Harris and baby boy Harris.
Betty Jo is survived by her husband, Michael Couture of Bovina, TX; two sons, Michael Shepherd and wife, Mechelle, of Clovis, NM and B. J. Shepherd of Amarillo, TX; one daughter, Marsha Shepherd Brooks and husband, Joe of Mesquite, TX; three brothers: Carl Harris of Amarillo, TX, Jimmy Harris of Amarillo, TX, and Danny Harris of Amarillo, TX; two sisters, Ruby Jones of Newark, Delaware, and Patricia Ray of Phoenix, Arizona; thirteen grandchildren; and six great-grandchild.
To sign the register book online go to www.blackwellmullins.com