Obituaries
WIllis J. Hopingardner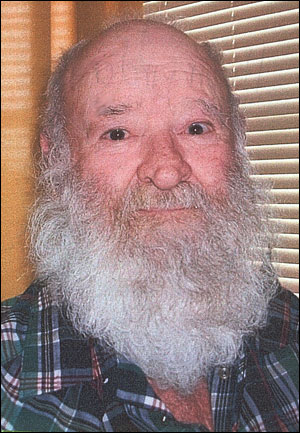 Willis J. Hopingardner, 79, of Clovis, NM, died Thursday, December 3, 2015. Graveside services were held on Saturday, December 5, 2015 in the Bovina Cemetery in Bovina, Texas with Reverend Amy Jordon, of Trinity Methodist Church in Clovis, New Mexico. Arrangements were under the direction of Blackwell-Mullins Funeral Home of Friona, TX.
Willis was born September 1, 1936 in Clovis, New Mexico to T. J. and Sadie Mae (Shafer) Hopingardner. He was a master welder in building the plane attached to the space shuttle Apollo. Willis was raised in Bovina and was of Methodist faith. Willis had farmed in Bovina. His hobbies included: fishing, flying model airplanes, planting flowers, vegetables, or anything that would grow, sewing his own western shirts. He was a scout master for Boy Scouts of America.
He was preceded in death by his parents, T. J. and Sadie Mae Hopingardner; a son, Douglas Hopingardner; one brother; and four sisters.
The family would like to thank the nurses and staff of the Retirement Ranch and Gentiva Hospice Care of Clovis, New Mexico.
Willis is survived by two sons, Clarence Hopingardner and wife, Sandy, of Magnum, OK, Donald Hopingardner and wife, Junelle, of Clovis, NM; six grandchildren; six great-grandchildren; and numerous nieces and nephews.
Memorials to: American Cancer Society, 3915 Bell Street, Amarillo, TX 79109; Relay for Life; or Bovina Schools, 400 Halsell, Bovina, TX 79009.
To sign the register book online go to www.blackwellmullins.com.