Obituaries
Larry D. Broyles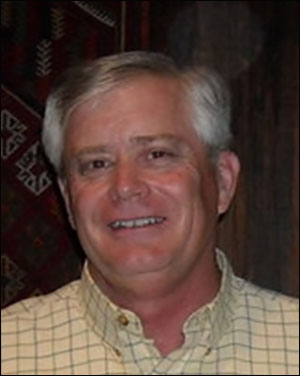 Larry D. Broyles, 56, died on January 22, 2015 near Muleshoe, TX. A Memorial service was held at 2:00 p.m. on Sunday, January 25, 2015 at Church of Christ in Muleshoe, TX with Jeff Procter, of 6th Street Church of Christ in Friona, TX. Arrangements were under the direction of Blackwell-Mullins Funeral Home in Friona, Texas.
Larry was born on November 18, 1958 in Littlefield, Texas, to Bearldean and Joyce Marie (Hale) Broyles. Larry graduated from Friona High School in 1977. He was a Parmer County area farmer and a member of the Church of Christ. He enjoyed fast cars and motorcycles, sports including football, basketball and track and he loved to hunt. Larry loved his family and especially his grandchildren.
He was preceded in death by his parents and a sister, Becky Broyles.
Larry is survived by three sons, Brandon Broyles of Spur, TX, Brennan Broyles of Hamilton, TX, and Brady Broyles of Abilene, TX.; the mother of his children, Julie Dawn Broyles; and five grandchildren, Gracie, Gatlin, Bodie, Branson and Boston.
To sign the register book go online to www.blackwellmullins.com.