Obituaries
Edward Harry Johnson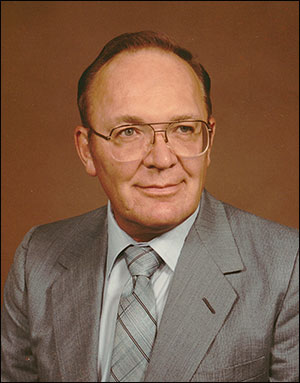 Edward Harry Johnson, 86, of Bovina died Tuesday, February 10, 2015 in Friona. Funeral services were held Friday February 13, 2015 at the Bovina Methodist Church in Bovina with Rev. Larry Mitchell, pastor, officiating. Burial with military honors followed in the Bovina Cemetery by Blackwell-Mullins Funeral Home of Friona.
Harry was born July 29, 1928 near Custer City, Oklahoma to Edgar F. and Winnie Lee Bromley Johnson. Harry was a Korean War veteran in the U.S. Army. He worked 45 years serving area farmers and traveling for Shirley Grain Co. He loved agriculture and his family and friends.
He is preceded in death by his parents and one brother, Herman Kenneth Johnson.
Survivors include eight cousins, Richard Andes of Albuquerque, Billy Johnson of Farwell, David Wattenbarger of Hobart, Oklahoma, Charles Johnson of Abbotsford, Canada, Shirley Klien of Holt Summitt, MO, Betty Hagen of Manhattan, Kansas, Sarah Brewer of Waterford, Virginia, Lorene Gorshing of Arapahoe, Oklahoma as well as family friends the Javier and Sandy Casas family.
You may sign the online register book at www.blackwellmullins.com
William S Bracken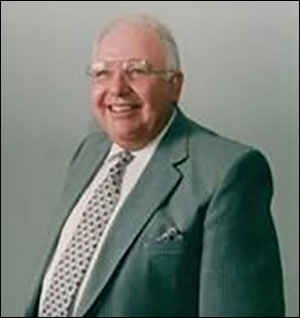 Steve Bracken made the joyous journey to his new home in Heaven to join the Lord and his parents on February 14, 2015. Funeral services were held Wednesday, February 18, 2015 at Roselawn Funeral Home, Seagoville, Texas with Hardeman Nichols officiating. Interment followed at Roselawn Memorial Gardens in Seagoville in the Garden of Eternity.
Steve became a minister when he was in his mid-twenties. He was dedicated to his ministry and The Church of Christ in Sundown, Texas; Fluvanna, Texas; Cortez, Colorado; Floydada, Texas; Seagoville, Texas; Iowa Park, Texas; Duncan, Oklahoma; Oak Cliff, Texas and Grand Prairie, Texas. Steve also worked in sales of all kinds for many years.
Steve was from Morton, Texas originally. He was sponsored by the 6th Street Church of Christ in Friona for some of his schooling to become a minister. He also attended the Sunset School of Preaching in Lubbock.
He loved to playing his guitar and singing. Hank Williams songs were always his favorites. He loved his family very much. He loved family dinners.
Left behind with treasured memories to cherish are his children, Rhonda Edmonds & husband David, Kim Garrett & husband Tommy, Stephen Bracken, Dan Bracken & wife Andrea, their mother Janice Bracken, nine grandchildren, six great-grandchildren, and other family loved ones. Cousins living in Friona including Rex Bracken and Melba Smiley also survive him.