Obituary
Gerald Francis Koelzer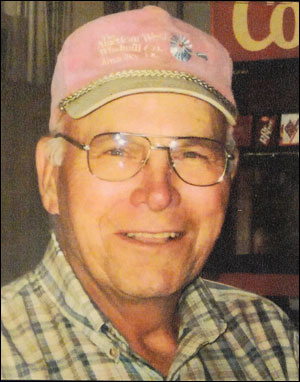 Gerald Francis Koelzer, 73, of Wheeler, TX, died Wednesday, July 1, 2015, in Amarillo. Memorial services were held Monday, July 6, 2015 at First United Methodist Church in Wheeler. Inurnment followed in the Wheeler Cemetery. Arrangements were under the direction of Peppers Family Funeral Home in Wheeler.
Koelzer was born April 14, 1942 in Hereford to the late Bernard Nicholas Koelzer and Elizabeth Jesko Koelzer. He graduated high school in Lazbuddie. On May 26, 1977, he married Barbra Allison Koelzer in Dalhart. Koelzer was the founder of Arrow Water Well, Inc. He retired in 2008.
He was a member of the Wheeler Lions Club and attended First United Methodist Church of Wheeler. He loved working with wood and metal and was a bricklayer. Jerry was a jack-of-all-trades and a master of most.
Koelzer was preceded in death by his parents; and two brothers, B.J. Koelzer and Dan Koelzer.
Survivors include his wife; three sons, Vincent Koelzer and wife Amy, Greg Koelzer, and Shane Guest and wife Lisa, all of Wheeler; three daughters, Valencia Meier and husband Peter of Friona, Sherree Tevebaugh and husband Jess of Bowley, OK, and Tracy Coots of Robstown; eleven grandchildren; seven great-grandchildren; two brothers, David Koelzer of Satana, KS and James Koelzer of Dalhart; and three sisters, Dorothy Blankenship of Amarillo, Evelyn Blankenship of Hereford and Judy Koelzer of Friona.
The family suggests memorials to be made to First United Methodist Church, 704 Main Street, Wheeler, TX, 79096.