Obituaries
Frujencio "Eddie" Espinoza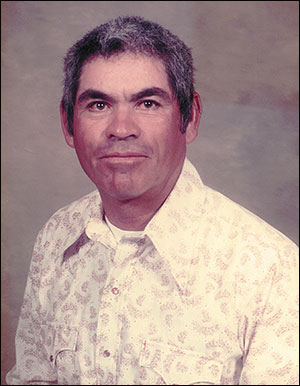 Frujencio "Eddie" Espinoza, 76, of Friona, died July 30, 2015 in Amarillo. Family visitation will be Thursday August 6, 2015 6-8 p.m. at the funeral home. Funeral services have been scheduled for 1:00 p.m. Friday, August 7, 2015 at Blackwell-Mullins Funeral Home in Friona with Rev. Brett Hoyle, pastor of the First Baptist Church in Friona, officiating. Burial will be at 2:00 p.m. New Mexico time Saturday, August 8, 2015 at the Cimarron Cemetery in Cimarron, New Mexico by Blackwell-Mullins Funeral Home of Friona
Eddie was born in Taos, New Mexico to Frujencio and Eva Marie Mitotes Espinoza. He married Carol Ann Graziana January 1, 1977. Eddie was a long time cowboy, rancher and truck driver. He loved fishing, camping, and telling jokes.
He is preceded in death by his parents, a step-father and one brother.
He is survived by his wife Carol of Friona; one step-son, Ruel Ray Pickard Jr. and wife Terri of Clovis; six brothers, Joe Martinez, Fred Martinez, Nick Martinez, and Sammy Martinez all of Cimarron, Ralph Martinez of Denver, and Dickie Martinez of Santa Fe; two sisters, Rosie Romero of Clayton, and Mary Ann Martinez of Springer; two grandchildren; and several nieces and nephews.
You may sign the online register book at www.blackwellmullins.com.
Winston "Sonny" Waggoner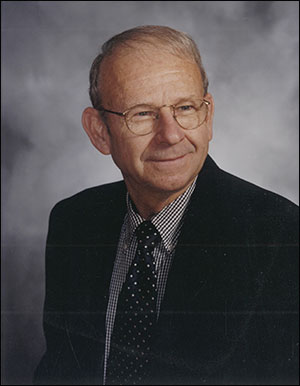 Winston Coy "Sonny" Waggoner of Lubbock passed away on Monday, August 3, 2015 at the age of 77. He was born October 2, 1937 in Castro County, Texas to the late Euless and Hazel (Williams) Waggoner. Sonny attended Dimmitt High School, and then went on to attend Abilene Christian University and Texas Tech University where he received his degree in Dairy Science. Sonny owned and operated the dairy in Dimmitt for more than 31 years. At the age of 55, he received his teaching degree in ESL and Spanish from West Texas A & M. He spent the next several years teaching.
Sonny served in the U. S. Army from July 1, 1962 until his honorable discharge on December 16, 1962. He continued to serve in the reserves for the next seven years. During his time in the Army he received a decoration as a sharpshooter. Sonny married Judy Herington on March 9, 1962 in Farewell, Texas. He was a member of Kingsridge Church of Christ.
Those left to cherish his memory are his wife, Judy; one son, Quint Waggoner of Dimmitt; two daughters, Holly Stone and Molly Setliff, both of Lubbock; two brothers, Harold Waggoner and Edd Waggoner; four sisters, Frances Pharis, Alice Gamblin, Delores Jackson and Evelyn Lindsey; eight grandchildren; and one great-grandchild.
Interment will be at 10:00 a.m. Thursday, August 6, 2015 at Castro Memorial Gardens in Dimmitt, Texas. Memorial services will be held 3:00 p.m. Thursday, August 6, 2015 at Sunset Church of Christ.
Memorial donations can be made to Lubbock Christian Schools, c/o Building Fund, 2604 Dover, Lubbock, Texas 79407. Please celebrate the life of Sonny by visiting www.combestfamilyfuneralhomes.com