Obituary
Johnnie Muriel Evans Walters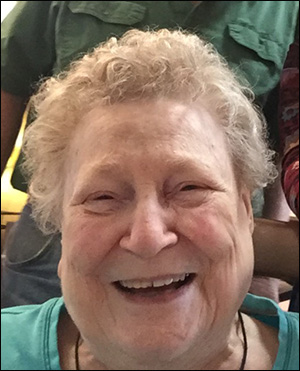 Johnnie Muriel Evans Walters, 83, died on January 26, 2016 in Oklahoma City, OK.
She was born in Nevada, TX on December 27, 1932.
Johnnie was survived by three children, Mark Walters & wife Vicki, Loren Walters & wife Maxine, Regina Mormino & husband Larry; three grandchildren, Coby Walters & wife Lori, Cindy Walters, Clifton Snyder; and four great-grandchildren, all of Oklahoma.
She was preceded in death by her husband, Joe A., on June 6, 2007.
A Memorial Service, celebrating her life, will be held at the Friona United Methodist Church at 10:00 a.m. on Saturday, February 20, 2016.
Janie Gonzales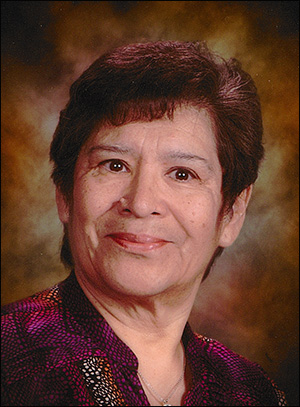 Janie Gonzales, 67, of Friona, died Thursday, February 4, in Friona. Mass of Christian Burial services were held Tuesday, February 9, 2016 at St. Teresa's Catholic Church with Rev. Anthony Swamy Aakula, officiating. Burial followed in the Bovina Cemetery in Bovina under the direction of Blackwell-Mullins Funeral Home of Friona.
Janie was born September 26, 1948 in Chatfield, Arkansas to Manuel G. and Maria Florinda Quiroga Hernandez. She married Larry Gonzales January 17, 1966 in Bovina. She was a retired teacher's aide in the Friona I.S.D. Janie was a member and very active in several organizations within St. Teresa's Catholic Church, was a past member of the Ladies Society in Friona, loved crafts, gardening and her family.
She is preceded in death by her parents, one daughter, Cynthia Ann Garza, and one son, Oscar Franklin Gonzales.
Survivors include her husband, Larry, of Friona; two sons, Martin Gonzales and wife Michelle and Garry Gonzales and wife Elizabeth, all of San Marcos; one daughter, Amanda Estraca and husband Jeremy of Friona; three brothers, Manuel Hernandez Jr. and wife Mary of Hobbs, N.M., Alvino Hernandez and Elias Hernandez and wife Rachel, all of Brownfield; nine grandchildren, Lorri Garza, Bianca Nava, Alexander and Krystin Gonzales, Maritza Lopez Gonzales, J'dyn Gonzales, Mekhila Shepherd, Josiah Gonzales and Liam Kirby; and five great-grandchildren, Jewelyanna and Adreal Torres, Zariah, Aiden and Cynthia Nava.
You may sign the online register book at www.blackwellmullins.com.