Obituary
Bettye Jarboe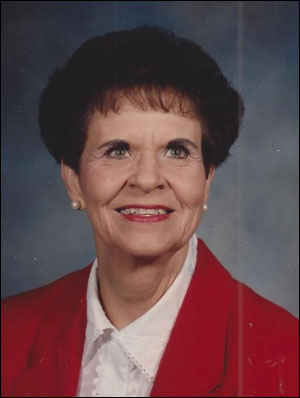 Bettye Jarboe, 83, died January 31, 2016, in Amarillo. Funeral services were held Wednesday, February 3, 2016 at the Southwest Church of Christ in Amarillo. Arrangements were by Cox Funeral Home of Amarillo.
Bettye Jean Laminack was born August 31, 1932, in Floydada, Texas to J.L. and Mabel Laminack. In 1951 Bettye married Tom Jarboe. She received her undergraduate degree in education from West Texas State University.
Bettye and Tom lived in Friona for 60 years and were active members of the community. Bettye worked at the Friona State Bank and later served the Friona ISD as a librarian, kindergarten teacher, and dyslexia specialist. During her career she impacted the lives of countless students and fellow educators.
Bettye and Tom were faithful members of the Sixth Street Church of Christ where she taught children's bible classes and ministered to many. Bettye will always be remembered as a Christ-like servant, a loving homemaker, a wonderful mother, and a joyful Grommy.
She was preceded in death by her parents, her brother Jim and her husband Tom.
Survivors are one sister, Darlene of Floydada; a daughter Jeanine and husband Chris of Amarillo; a son Jay and wife Sherry of Keller, Texas. She was Grommy to her four grandchildren, Meagan, Jayson, Ryan, and Jacob.
The family suggests memorials to Tom and Bettye Jarboe Scholarship Fund at Friona InterBank or Friends of the Friona Library, 109 W. 7th, Friona, TX 79035.
Emma Wynell Houston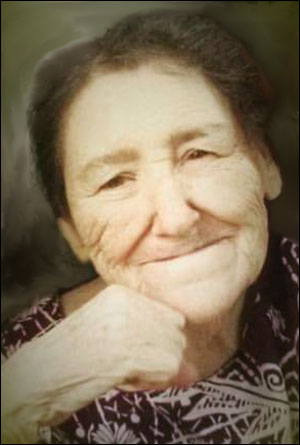 Emma Wynell Houston, 78 of Lubbock, formerly of Friona died Monday in Lubbock. Chapel services have been scheduled for 1:00 p.m. Thursday, February 4, 2016 at the Friona Cemetery Memorial Chapel in Friona. Burial will follow in the Friona Cemetery by Blackwell-Mullins Funeral Home of Friona.
Emma was born June 13, 1937 in New Castle, Texas to Bob Roy and Eva Dorothy Harris Averett.
She was a homemaker that loved her family.
She is preceded in death by her parents, and a brother Joe Averett.
Survivors include: a daughter, Gloria Orozco of Friona; a son, Toby Houston and wife Margaret of Missouri; a sister, Pauline Wiley and husband James of Shallowater; a brother, Paul Averett and wife Joanne of Amarillo; and 10 grandchildren, Moses Ogola, Jonah, Natily, Zane, Zaryan, Isiah, Kaylee, Ayden, Amore and Max Orozco.
You may sign the online register book at www.blackwellmullins.com