Obituary
Jeanette Thurman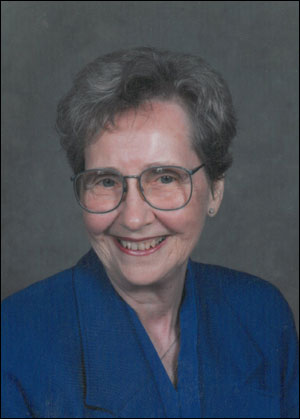 Funeral services for Jeanette Thurman, 90, of Hereford were held Monday, April 25, 2016 at Parkside Chapel with the Reverend Kevin Bushart, pastor of First United Methodist Church officiating. She died Friday, April 22, 2016 in Hereford. Internment was Tuesday, April 26, 2016 in Condon Grove Cemetery in Milburn, Oklahoma.
Maudie Jeanette Haley was born March 11, 1926 in Milburn, Oklahoma to Elmer Orman and Maude Walker Haley. She grew up in Milburn, attending school and graduating there as valedictorian of her class. She attended Murry State Junior College in Tishomingo, Oklahoma and West Texas State University where she attained her teaching degree.
She taught school for over twenty years. Most of her teaching time was in Friona but included one year in Stinnett and four years in Fritch. Mrs. Thurman was a member of the Retired Teachers Association and was a long time member of the First United Methodist Church in Friona.
Jeannette married William Earl Teel in 1945 in Oklahoma City, Oklahoma. She later married Ralph L. Thurman in 1976 in Littlefield, Texas.
Surviving are two sons, Dwain Teel and wife Gayle of Tishomingo, Oklahoma and Jerry Teel and wife Denise of Hereford; grandchildren Scott Teel, Trisha White, Kristi Lee, and Sheilia Wagner; and 8 great-grandchildren.
She was preceded in death by her husband Bill in 1973 and Ralph in 2007, six sisters and one brother.
The family suggests memorials in Mrs. Thurman's name to Gideons International, P.O. Box 703, Hereford, Texas 79045 or Samaritan Hospice, 426 North Main St., Hereford, Texas 79045.
Thomas E. Jones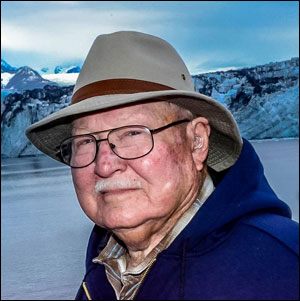 Thomas E. Jones, 85, lifelong resident of Friona, passed away in Amarillo, Texas on April 23, 2016 after a long illness. Tommy was born March 16, 1931 in Friona to Opal (O.C.) and Ruth Jones. A memorial service will be held in Friona at a future date.
He attended Friona schools where he was an FFA Lone Star Farmer his senior year. During his teen years he had a small dairy operation and sold fresh milk and eggs to neighbors. He served in the US Air Force during the Korean conflict, stationed at Elmendorf AFB in Anchorage, Alaska during much of that time.
He had a passion for mechanics and farming. He farmed in the Friona area for over 50 years and built many of the implements he used in farming. He was an expert mechanic and even built a small car from scratch at age 16 while in high school.
He married the love of his life, Wanda Beaty, September 24, 1954 at Friona United Methodist Church. He was preceded in death by his parents, and Wanda in 2013.
Of the many special times in his life two stand out. He was given the opportunity to go back to Alaska with his children in 2014 and spent the past few months in Florida with his grandchildren and great-grandchildren before returning home in March.
He is survived by two sons, Dr. Joe E. Jones and wife Christy of Santa Fe, New Mexico and John D. Jones of Amarillo; one daughter, Marilyn Harkey and husband Captain Deon Harkey, USN (retired) of Melbourne, Florida; grandchildren Caitlin Pelletier and husband Tim of Melbourne, Florida, Traci Blaze and husband Chris and great-grandchildren Elle and Parks Blaze of Tampa, Florida; one sister, Eva Lou Rector and husband Floyd of Lubbock; and a large number of relatives and friends.
Patsy Wynona Riley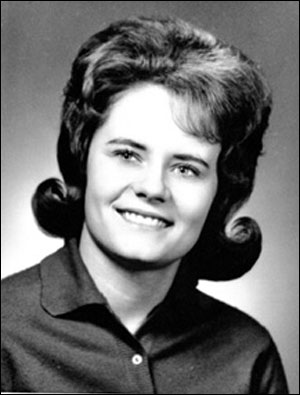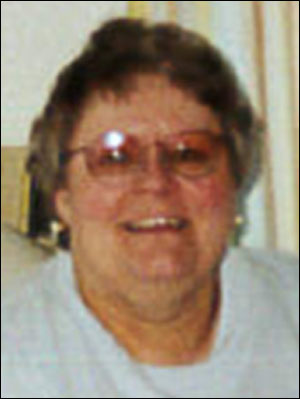 Patsy Wynona Riley (Rule) 68, of Spanaway, Washington, went to be with the lord April 20, 2016.
Patsy was born in Amarillo, Texas in 1948. Her parents were Sam & Inez Rule. Patsy grew up in Friona, Texas and graduated from Friona High School, class of 1966. Patsy attended Amarillo Nursing School and was an LVN for over 25 years. Patsy loved the trees and mountains and relocated to the state of Washington in 1993.
Those left to cherish her memory are her three daughters, Tracey Rekieta & husband Charley of Lubbock, Texas, Shawnda Antonucci & husband Nick of Lakewood, Washington and Matashia Riley of Spanaway, Washington; three grandsons, Dustin Riley, Brandon Antonucci and Caleb Antonucci and one granddaughter, Emma Antonucci. Patsy was preceded in death by her parents Sam and Inez Rule as well as her husband of 39 years Larry Riley.
A celebration of Patsy's life and memorial service was held on Thursday, April 28 at Mountain View Funeral Home in Lakewood, Washington.
Remembrances may be shared at www.mountainviewtacoma.com.