Obituaries
Arthur Cabrera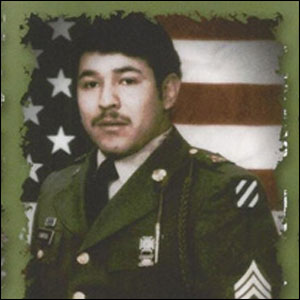 Arthur Cabrera, 58, of Amarillo, passed away on Thursday, April 21, 2016 in Amarillo. Funeral services were held Saturday, April 23, 2016 at Angel Funeral Home Chapel of Angels with Deacon Andy Gonzalez officiating. Arrangements were by Angel Funeral Home, 2209 S. Arthur Amarillo, Texas 79103.
Arthur was born on June 5, 1957 in Muleshoe to Antonio and Ignacia Cabrera. After graduating from Delta High School in Delta Colorado, he joined the U. S. Army, serving for twelve years in Germany and Ft. Sill, Oklahoma. After leaving the Army, he worked as a security guard for a while before becoming a truck driver.
He was a proud grandpa who loved spending time with his family. He also loved the Dallas Cowboys, dancing and playing pool.
He was preceded in death by his parents; a sister, Carolyn Gonzalez; and three brothers, Tony, Julian, and Robert Cabrera.
Survivors include his daughter, Stephanie Cabrera of Midland; his son, John Cabrera of Michigan; his sisters, Rosa Villa and husband Tom of Friona, Mary Galaviz and husband Jesse of Amherst, Lucy Monroe of Dallas, Adele Cabrera of Virginia, and Isabell Bailey and husband Matt of South Carolina; his brothers, Johnny Cabrera and wife Sinfer of Colorado, Ray Cabrera and wife Lupe of El Paso, Alex Cabrera and wife Shelly of Dallas, and Jesse Cabrera and wife Vivian of Clovis, NM.; and his grandchildren, Xavien Blanco and Alazay Cabrera.
The family suggest memorials be made to Disciples of Our Lord Jesus Christ, P.O. Box 64, Prayer Town, TX, 79010.
C.B. Eddins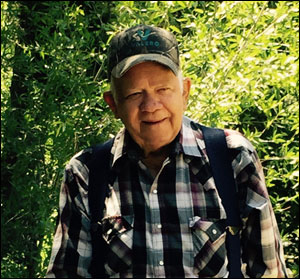 Funeral services for Carl Benjamin "C. B." Eddins, Jr. will be held at 10:00 a.m., Friday, May 6, 2016 in the Wheeler Mortuary Chapel with Dr. Keith Wilks officiating. Burial will follow in the Friona Cemetery, Friona, TX at 3:00 p.m. with Mark Anthony, Damon Parker, Benjamin Anthony, Blane Parker, James Griffin, Paul Thornton and Dakota Hernandez serving as pallbearers. All of his many friends will be honorary pallbearers. A close friend, Trey Parr will furnish a police escort in Friona.
The family wishes to express special thanks to the Plains Regional Hospice caretakers. Those desiring to make memorial contributions may send them to Plains Regional Home Healthcare and Hospice, 2217 Dillon St., Clovis, NM 88101.
Carl Benjamin Eddins, Jr. was born March 27, 1937 in Center, TX to the home of Annie Belle (Scruggs) and Carl Benjamin Eddins, and died May 3, 2016 at his home in Portales, NM. C. B., as he was known to virtually everyone, grew up in Center, TX. He began working to support his mother and six siblings at the age of 14 when his father was killed in an accident. C.B.'s first job was cleaning out chicken pens. Later he drove chicken delivery trucks. Driving trucks was in his blood, and through the years he drove grain trucks, cement trucks, and propane trucks among others. Later in life, C. B. owned his own trucking company, C & C Trucking, and hauled everything from fresh produce to fertilizer. He finally retired from driving trucks in 2007.
In the late 1950's, he and his brother were working as custom harvesters, and came to Friona. While there, he became acquainted with Katharyn "Cordelia" Parr. They were married March 27, 1963 at the First Baptist Church in Friona. Mrs. Eddins preceded him in death on June 4, 2000. On June 22, 2006 in Farwell, TX he was married to Norma Griffin. At that time he moved to Portales to make his home. C. B. was a member of the Calvary Baptist Church in Portales.
C. B. was a man of many talents. He loved to build things, out of wood, and built numerous wood projects that grace the homes of family and friends. C.B. also enjoyed welding, and completed many metal projects as well. He loved to be outdoors, camping, fishing, hunting, or just working. C. B. enjoyed dancing, square dancing, gardening and playing 42. He was a people person, and never knew a stranger. If you met him once, you became his friend.
He is survived by his wife, Norma of their home in Portales; a son and daughter-in-law, Will and Tina Eddins of Friona, TX; two daughters and sons-in-law, Belinda and Mark Anthony and Katie and Damon Parker both of Friona, TX; two step-sons and daughters-in-law, James and Janie Griffin of Carlsbad, NM and Jerry and Kim Griffin of Arvada, CO; five step-daughters and three step-sons-in-law, Katrina and Kenny Prince of Portales, NM, Sheila and Paul Thornton of Hobbs, NM, Michelle Griffin of Arvada, CO, Tracy and Robert Allen of Hobbs, NM and Saprina Griffin of Portales; nine grandchildren and sixteen step-grandchildren; two great-grandchildren and twenty-one step-great-grandchildren and 1 step-great-grandchild expected later this year; two brothers and sisters-in-law, J. T. and Vernetta Eddins of Camden, TX and Prentice and Angel Eddins of Shepherd, TX; and a sister, Maxine Hight of Center, TX.
Besides his first wife, Mr. Eddins was preceded in death by both of his parents, a brother Rex, two sisters, Mary Belle Latham and Tiny Lee Bennett and a grandson, Blare Carl Parker.
Arrangements are under the direction of Wheeler Mortuary of Portales.
Celestine Wilson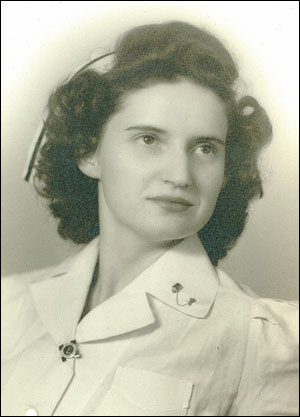 Celestine Wilson, 92, of Friona, died Saturday, April 30, 2016 in Friona. No viewing or services are scheduled. All arrangements are under the direction of Blackwell-Mullins Funeral Home of Friona.
Celestine was born February 3, 1924 in Alboin, Oklahoma. After high school, she attended nursing school where she became a Registered Nurse caring for people for many years.
She married John T. Wilson November 26, 1945 in El Paso.
She was a member of Calvary Baptist Church in Friona.
She is preceded in death by her parents, husband, and son, John Michael Wilson.
Survivors include two grandsons, John Edward Wilson and wife Angel, and Jack Michael Wilson of Red River, New Mexico; and one great-grandson, Preston Slade Wilson of Red River, N.M.
You may sign the online register book at www.blackwellmullins.com