Obituaries
Jenny Riethmayer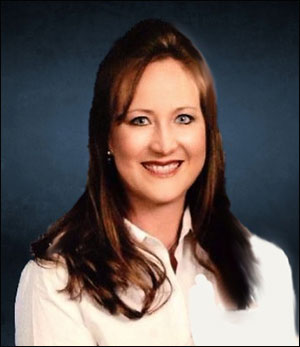 Jenny Riethmayer, 39, of Friona, passed away December 12, 2017. Celebration of Life services were held Saturday, December 16, 2017 at the Friona United Methodist Church in Friona with Rev. Skip Hodges, pastor, officiating. Burial followed in the Friona Cemetery by Blackwell-Mullins Funeral Home of Friona.
Jenny was born August 8, 1978 in Hereford to Raymond and Pamela Lewellen Hamilton. She graduated from Friona High School in 1996 and married Corbin Riethmayer June 5 of 1999 in Friona. Soon after, she graduated from West Texas A&M University in 2000.
Jenny was a servant in every sense of the word. She loved her job as a primary kindergarten teacher with the Friona Independent School District. The children she taught were cherished. The same could be said of the children and youth that she worked with in Boy Scouts, and at the Friona United Methodist Church. She smiled and hugged her way through class after class of children and youth during Vacation Bible School, Wednesday night youth, sports, Lone Star Ballet and more. She adored helping and loving others. Her heart, though, was for her three children and their lives, and activities. Her love for her children could not be weighed or measured by anything Earthly.
Jenny loved snow skiing, fishing and golf, and according to Corbin, was better than him in many of them. She was full of life and loved to show it by planting beautiful fresh flowers each Spring.
She is preceded in death by a grandfather, Glyn Hamilton, and an uncle, Charles Hamilton.
These loves of her life are left to mourn her passing: husband Corbin Riethmayer, two sons William Colton and Matthew Jacob , and one daughter Kamryn Paige, all of the Riethmayer home, her parents Raymond and Pamela Hamilton of Friona, two brothers Davy Ray Hamilton, wife Kelly and children Josh and Katie, and Jeff Evert Hamilton, wife Kamie and children Jacie, and Slade of Canyon, grandparents Delton and Betty Lewellen and Martha Hamilton of Friona, Corbin's parents Mike and Becky Riethmayer of Friona and brother-in-law Brenton Riethmayer, wife Nicole, and children Dawson and Shelby of Caldwell.
Memorials can be made to: the Friona United Methodist Church Youth Ministry, 301 East 8th Street, Friona, Texas 79035 or the Friona Independent School District, 909 East 11th Street, Friona, Texas 79035.
You may send condolences and sign the online register book at www.blackwellmullins.com.