Obituaries
Valrie Holcomb Coon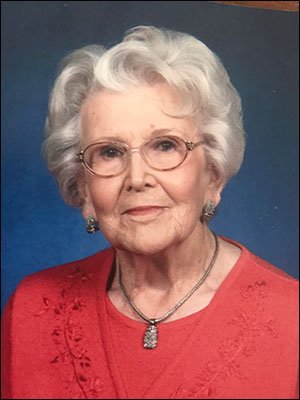 Valrie Holcomb Coon, of Seminole, passed away Tuesday, February 14, 2017 in Lubbock. Funeral services were conducted Saturday, February 18 in the First Baptist Church in Seminole with Sean Decker officiating and assisted by Rev. Joe Stewart. Interment followed in the Lamesa Memorial Park in Lamesa with services under the direction Ratliff Funeral Home of Seminole.
Valrie was born December 27, 1922 in Mt. Vernon, Texas in Franklin County to Clarence and Exa Laws Holcomb. They moved to Martin County in 1927 where they farmed. Valrie attended many schools and graduated from Klondike High School in 1939. She also received her Cosmetology license from Harris Beauty College in Lubbock in 1941.
Valrie married Nelson Coon on December 18, 1941 in Dawson County, where they farmed with his dad for one year before Nelson joined the Army Air Force. He was stationed in Big Springs at Webb Air Force Base, with schooling in Midland. Valrie worked in the Blackstone Hotel Beauty Shop in Big Springs and the Scharbauer Hotel Beauty Shop in Midland, to be with Nelson.
After Nelson got his discharge in 1945 they moved to Martin County where they farmed until 1955, before moving to Parmer County where Nelson farmed and Valrie operated her own Beauty Shop until 1962. In 1962, they moved to Gaines County and farmed for three years before moving into Seminole. Valrie again had a Beauty Shop in their home until 1978 when she became a Cosmetology Instructor and taught Cosmetology at Seminole High School for thirteen years. Valrie was a member of the First Baptist Church, the Martha Sunday School Class and the Llano Estacado Porcelain Arts Club.
She was preceded in death by her husband and a baby sister, Lonnie Durene.
Valrie is survived by two sons, Craig Coon and his wife Mary Ann of Fayetteville, Arkansas and Rickey Coon and his wife Ruth of Seminole; 7 grandchildren; 15 great-grandchildren; and 11 great-great-grandchildren.
Jimmy Lance Estes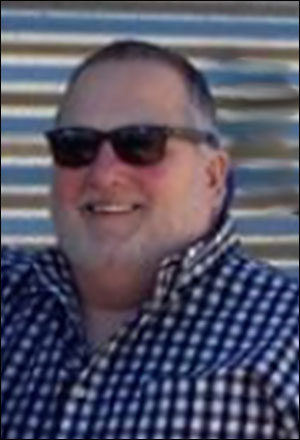 Jimmy Lance Estes, 52, of Bovina, died Thursday, February 16, 2017 in Bovina. Funeral services were held Sunday, February 19, 2017 at the First Baptist Church in Bovina with Rev. Brian Mullins, pastor, officiating. Burial followed in the Bovina Cemetery by Blackwell-Mullins Funeral Home of Friona.
Lance was born March 23, 1964 in Torrance, California to Kenneth Wayne and Selma Ruth Groveunder Estes. Lance was an educator with a Masters Degree in Education Administration. He loved all kinds of music and loved to sing, he was an artist and loved to draw, and was a member of First Baptist Church in Bovina.
He is preceded in death by his mother.
Survivors include three sons, Ashton Estes and wife Kara, and Alec Estes, all of Lubbock, and Nathan Estes of Amarillo; his father, Kenneth Estes and wife Ofelia of Bovina; four brothers, Kenneth Estes Jr. and wife Judy of Midland, Matthew Estes Craig of Hornbeck, California, Chris Estes and wife Heather of Sugarland, Texas and Aaron Estes and wife Brandi of Benbrook, Texas; two sisters, Krysta Sanchez and husband Mario of Amarillo and Teri Serenbetz and husband Scott of Auburn, Calif.
You may sign the online register at www.blackwellmullins.com