Obituaries
Dee Taylor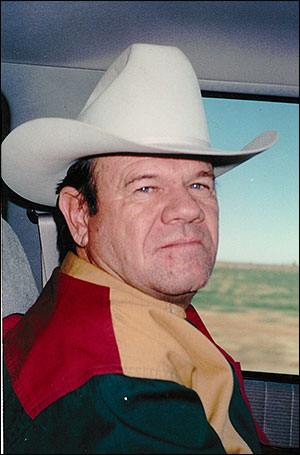 Dee Taylor, 74, of Hereford, passed away Friday, March 10, 2017 in Amarillo. Celebration of Life Memorial Service were held Monday, March 13, 2017 at the Frio Baptist Church with Pastor's James Peach, Brett Hoyle and Deanie Lambert officiating. Arrangements were handled by Mendez and Mullins Family Funeral Home of Hereford.
Dee was born June 28, 1942 in Hereford, Texas to Lem Dueward and Virginia Juanice (Brooks) Taylor. He had been in the Frio-Hereford community since 1962. Dee was a farmer and owner of Maverick Fertilizer. He married Linda Sue Peek on March 22, 1975. He was a member of the Frio Baptist Church, Easter Lion's Club, Young Farmers and was on the nominating committee for the West Texas Rural Telephone Company.
Dee enjoyed hunting deer, pheasant and elk, but his greatest love and joy were his grandchildren. Dee was a man of few words, but he loved to tell a good joke, always with a smile on his face and happy. He was always willing to lend a helping hand to his neighbor or to others, no matter the situation.
He is survived by his wife Linda Sue Taylor of Hereford; a son, Todd Taylor and his wife Cookie of Hereford, a daughter, LesLee Lickey and her husband Brian of Amarillo, a son, Mark Anthony and his wife Belinda of Friona, a daughter, Laurie Paetzold and her husband Walter of Hereford, a brother, Kenny Taylor of Hereford, a sister, Robin Broyles and her husband Johnny of Amarillo; two sisters-in-law, Brenda Taylor and Shirlee Lambert both of Avery and a brother-in-law, Bill Peek of Clarksville; 11 grandchildren, Taggart and Turner Taylor, Madee and Ryan Lickey, Brittany Field, Kathy Sue Anthony and Ben Anthony, Ally Turney, Ashton Holmes, Mason Paetzold and Logan Paetzold: and four great grandchildren, Kyler Turney, Maisy Turney, Bryleigh Field and Kingston Field.
He is preceded in death by his parents, Dueward and Juanice Taylor; a brother, Larry Taylor; and a great grandson, Jace Turney.
Memorials can be made to the Frio Baptist Church, 322 FM 1055, Hereford, TX. 79045, or to a favorite charity.
You may go online and sign the guestbook at www.mendezandmullins.com.
Howard Albert Johnson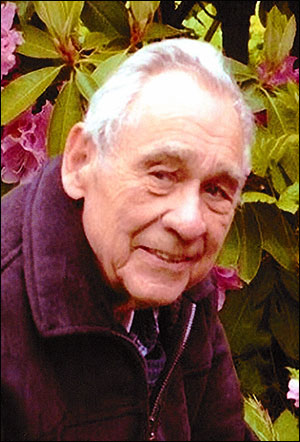 Howard Albert Johnson, 94, of Friona, died Saturday, March 11, 2017. Celebration Of Life service will be held 11:00 a.m. Friday, March 17, 2017 at Calvary Baptist Church in Friona with Pastor Bobby Broughton, officiating. Arrangements by Blackwell-Mullins Funeral Home of Friona.
Howard was born November 14, 1922 in Highland Park, Illinois to August Gerhard and Mary Lehtinen Johnson. He served in the U.S. Army Air Corp during WWII reaching the rank of Staff Sargent and was a long time member of the American Legion. He married his life and ministry partner, Doris Margaret Weidman June 7, 1947 in Highland Park, Illinois.
Howard was an aeronautical engineer with the Boeing Corporation for several years. He and his wife served God in many ways as members of the John Knox Presbyterian Church in Normandy Park, Washington. Together, they helped many in need as Airport Chaplains of the Seattle to Tacoma route.
Howard was also an avid gardener and fisherman.
He is preceded in death by his parents and wife.
Survivors include one daughter, Karen Baker and husband John of Friona; one son, Roger Johnson and wife Clarissa of Missouri, City, Texas; extended family, Jack Hartness and wife Linda and their 3 children of Cottage Grove, Oregon; four grandchildren; and eight great-grandchildren.
Memorials may be sent to Prairie Acres Nursing Home, 201 East 15th Street, Friona, Texas 79035.
You may sign the online register book at www.blackwellmullins.com.