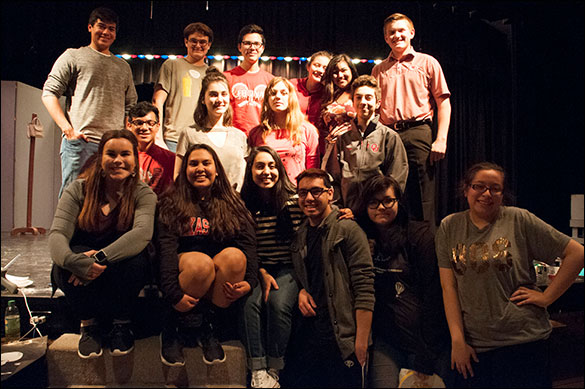 These thespians of Friona High School will be competing in the UIL District one-act play in Shallowater on Thursday, March 8. They will be performing the play titled "Moon over Buffalo" by Ken Ludwig.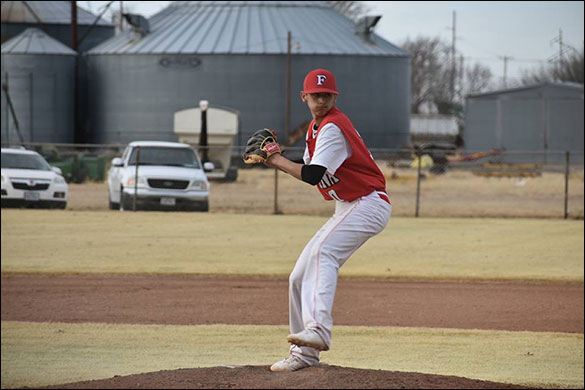 The Friona baseball team got started on a good foot this season with a win against Olton this week. Jose Rodriguez is shown here winding up for the pitch at Tuesday's game.

The Friona Star would like to start getting birthday and anniversary announcements back into the newspaper, but we need your help! We are working to update our current lists as best as we can, so we are asking you to send in your friends' and family members' names whom you think might need to be added or changed. This includes newborns, newly married couples, or new members to the community. Information is best delivered by email at frionastar@wtrt.net or by calling (806)250-2211. (more...)
Chamber Awards Banquet Set for March 8th

The 62nd Annual Friona Chamber Awards Banquet will be held at 6 p.m. on Thursday, March 8, 2018 at the Friona Community Center. You may purchase tickets for $25.00 at the Chamber Office located at 621 Main.
The Banquet will begin with a welcome, the Pledge of Allegiance led by Girl Scout troop 5171, and the Invocation. Attendees may start bidding on the Silent Auction items as the meal is being served and bids can be made until the end of the Live Auction. The menu is steak with all the trimmings. (more...)