Obituaries
T. E. Parson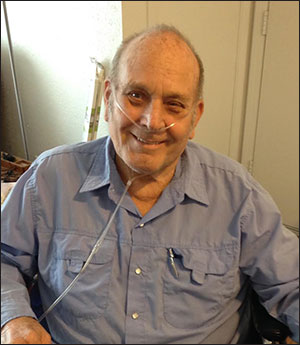 T. E. Parson passed away February 6, 2020 peacefully at home after a lengthy illness. T. E. was born in Lovington, New Mexico March 23, 1941 and moved with his parents Tom & Ruth Parson to Friona, Texas as an infant. He grew up in Friona and after graduating from Friona High School in 1959, he attended Howard Payne College, where he met and married Virginia Ann Lafferty from Richland Springs, Texas in 1960. Soon after their marriage they moved back to Friona. T. E. worked at a few different jobs including Plains Hardware and then American National Insurance Company. T. E. & Virginia had four children who were all born while they lived in Friona. In 1969, the family moved to Houston, TX for the health of their second son, and they have lived in the Houston area most of the time since then. When T. E. & Virginia both retired from the business world, they moved to Richland Springs, but health problems soon caused them to go back to Houston.
Memorial services will be held February 22 at 2:00 at First Baptist Church, Cypress, Texas, and graveside services and burial will be held at a later date at China Creek Cemetery in San Saba County.
T. E. is survived by his loving spouse Virginia, one daughter Rebecca Swearengin of Spring Branch, Texas and one son, James and wife Tammy Parson of Tomball, Texas, also three granddaughters, Ashleigh & husband Travis Hayes, Champaigne, and Autumn Parson, and six grandsons, Joshua and wife Chrissy Parson of Tomball, Jacob A. Parson of Tomball, Joey Parson, Denzel, Tristan and Jacob T. Parson, six great grandchildren, Dillan, Payton, Logan, Azariah, Landon and Micaiah. He is also survived by four sisters, Elaine and husband Gene Wilson, Nancy Ramero, Dora Parson and Alice and husband Adam Willey as well as brothers, Ellis and wife Mildred Parson, Neal and wife Kay Parson and Albert and wife Carmen, two aunts, Nita Holly and Ann Hoes, one Uncle, Danny Wilson, and numerous nieces, nephews and cousins.
T. E. was preceded in death by his parents and two sons, Tommy and Edward.
The family requests that memorial donations be made to The American Lung Association Airways Clinical Research Centers (ACRC) Network.
Wayne Houlette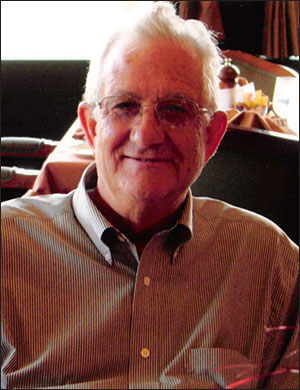 Wayne Houlette, 84, of Plainview, passed away on Tuesday, February 4, 2020.
Memorial services were held at 2:00 P.M. Friday, February 7, 2020 at Brooks Chapel in Canyon.
Wayne was born on August 10, 1935 in Friona, Texas to Ernest and Bessie McLean Houlette. He graduated from West Texas State University. He was a self-employed accountant at G.W. Houlette, Inc., in Plainview for many years.
He was an avid golfer and he also enjoyed fishing.